'Better Call Saul' Season 6 Episode 2 Recap: Unhappy Reunions
'Better Call Saul' Season 6 Episode 2 sees a number of characters reuniting, and none of them are thrilled about the results.
Better Call Saul started its sixth and final season strong, with episode 1 setting an ominous tone from the start. And Better Call Saul Season 6 Episode 2 begins delivering on all the tension built in the previous chapter. There are several unhappy reunions during "Carrot and Stick," one of which ends in a bloody shoot-out. It's safe to say the AMC series is wasting no time jumping into the action this season.
[Warning: This article contains spoilers for Better Call Saul Season 6 Episode 2, "Carrot and Stick."]
'Better Call Saul' Season 6 Episode 2 leaves Nacho in dire straits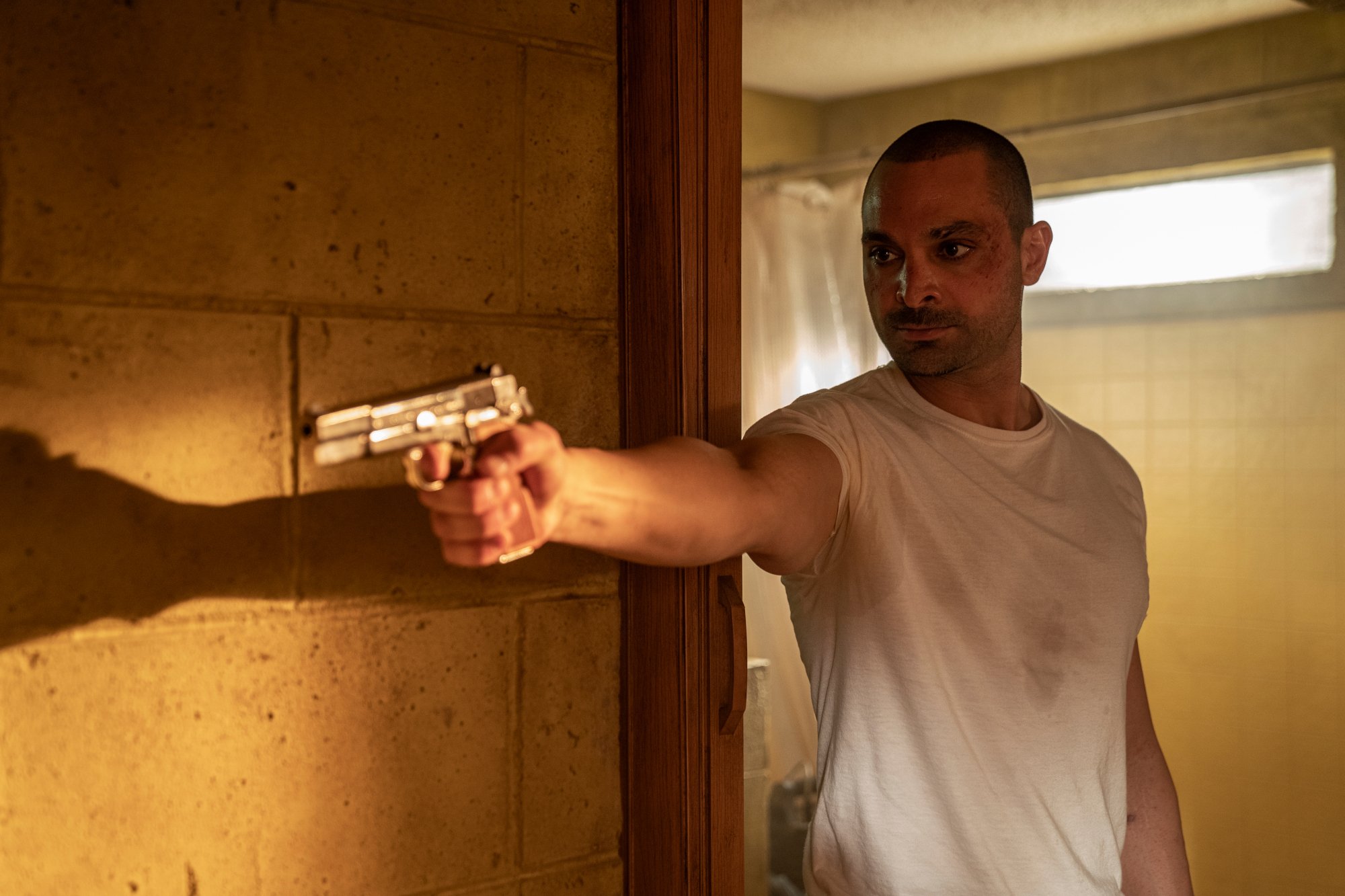 Nacho Varga (Michael Mando) opened Better Call Saul Season 6 on the run, and episode 2 put the character in even more danger. Despite Mike's (Jonathan Banks) best efforts to throw the cartel off his trail, Nacho finds himself facing the Cousins (Daniel and Luis Moncada) in "Carrot and Stick."
After realizing he's being watched by someone staying at the same motel, Nacho sneaks out of his room and threatens the man spying on him. Unfortunately, he's not the person Nacho needs to worry about. The guy admits he simply takes orders from higher-ups — the police, the cartel, or anyone else paying enough to warrant it. Not wanting to kill the man, Nacho knocks him out before moving to leave the motel.
Unfortunately, he doesn't make it far. The Salamanca twins and their cronies descend on the establishment, leading to an extremely unbalanced shoot-out. Despite the odds, Nacho manages to take a few of the Salamancas' men out. He hotwires a car just in time to escape the Cousins. But the number of shots they fire at the vehicle leave Nacho in an even more precarious situation heading into episode 3.
Gus Fring learns the truth about Lalo Salamanca in episode 2
Nacho isn't the only one dealing with the aftermath of the failed attempt on Lalo's (Tony Dalton) life in Better Call Saul Season 6 Episode 2, as Gus (Giancarlo Esposito) learns the truth about his target's survival. Although all his sources speak of Lalo's death, Gus pieces things together after a visit to Hector Salamanca (Mark Margolis).
The two characters hate one another, so seeing Gus express his condolences is incredibly jarring. Hector's willingness to accept them is even more unnerving. And that's exactly what confirms Gus' suspicions about Lalo.
That leaves him pondering his next move, all while Mike pushes to go save Nacho. Gus seems reluctant to retrieve him, and it's causing some serious tension between Gus and Mike. Mike even finds himself at gunpoint defending Nacho. The two don't reach an agreement over the situation in "Carrot and Stick," but Mike does understand the risks of letting the Salamancas find Nacho — something that may sway Gus in the end.
'Better Call Saul' Season 6 reunites Jimmy and Kim with 2 familiar faces
Nacho's storyline in Better Call Saul Season 6 Episode 2 is undoubtedly the most suspenseful of the bunch, but Jimmy (Bob Odenkirk) and Kim (Rhea Seehorn) make progress on their Howard (Patrick Fabian) plan in "Carrot and Stick" as well. And for their next move, the pair reunites with familiar faces from all the way back in Better Call Saul Season 1.
The Kettlemans make a comeback in episode 2, and as fans might guess, they aren't thrilled to see Jimmy again. Their family has taken a massive hit since Craig (Jeremy Shamos) plead guilty during his embezzlement case. Jimmy convinces them Craig can be exonerated if they sue Howard. He tells them Howard was doing drugs while representing them, something he claims would be "grounds for a civil suit."
It's all a lie to ruin Howard's reputation, and the couple soon finds no lawyer will side with them over such claims. However, Jimmy and Kim get exactly what they want: suspicion cast on Howard in front of his peers.
The cherry on top of the situation is that Kim blackmails the pair in order to silence them about Jimmy's betrayal. Even Jimmy feels guilty as the episode concludes, leaving viewers to wonder if Kim is finally becoming worse than him. It's a harrowing thought as we near the show's big finale.