'Better Call Saul' Season 6: Episode 4 Will Bring Back at Least 1 More 'Breaking Bad' Character
'Breaking Bad' fans will see another familiar face in 'Better Call Saul' Season 6 Episode 4.
Better Call Saul Season 6 returns with a new episode tonight. The prequel series has featured quite a few characters from Breaking Bad, such as Gustavo Fring, Mike Ehrmantraut, Tuco Salamanca, and more. However, as the show approaches its final season, the timeline between the two shows gets closer and closer. There will be at least one Breaking Bad character appearing in episode 4 who hasn't been seen in Better Call Saul before.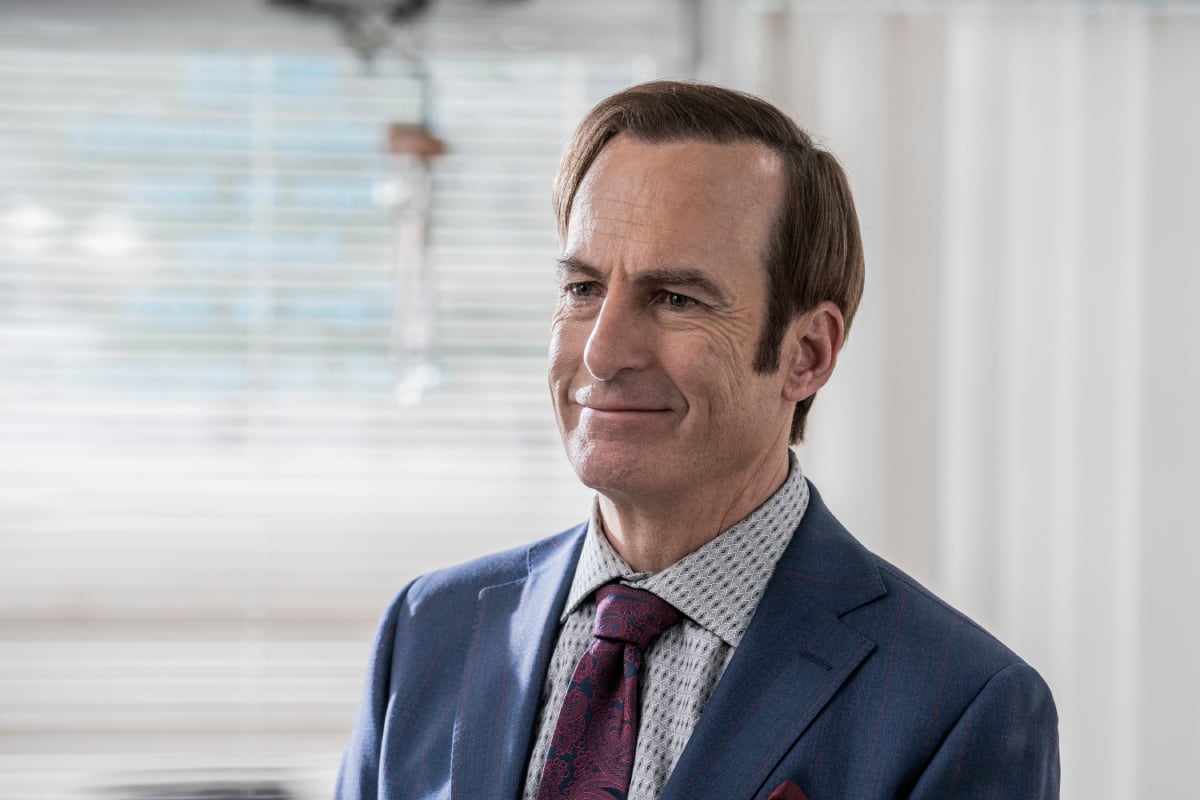 A 'Breaking Bad' character will appear for the first time in 'Better Call Saul' during the episode 'Hit and Run'
Better Call Saul Season 6 Episode 4 is titled "Hit and Run." According to Rotten Tomatoes, the episode synopsis reads, "Despite assurances from the cartel, Gus takes extreme measures to protect himself against looming threats; Kim and Jimmy enlist the help of a local pro to put on a show for Cliff Main; Howard seeks outside counsel."
In the episode promo, Jimmy enters the nail salon and asks, "Whose here to see Saul Goodman?" An array of people raise their hands, and it appears that word of Jimmy's skills as a criminal defense attorney has gotten around. Two men approach Jimmy, and one of them asks, "You're the guy, right?" Breaking Bad fans have actually seen this character before.
Spooge appears in two episodes of 'Breaking Bad'
The man who asks Jimmy this question in the Better Call Saul Season 6 Episode 4 promo is none other than Spooge from Breaking Bad. Spooge was a drug addict who, along with his wife, held Skinny Pete at knifepoint and stole an ounce of meth from him. Jesse then goes to the couple's house in an attempt to get his money back. He learns that Spooge stole an ATM and decides to wait while Spooge attempts to break it open and get him his money.
While there, Jesse finds that the couple has a child, who is dirty and malnourished. While playing peekaboo with the little boy, Spooge's wife hits him over the head and knocks him out. Spooge continues to try to open the ATM. He also hurls insults at his wife, who eventually gets fed up and tips the ATM onto Spooge, killing him. Jesse allows people to think that he killed Spooge until the truth finally gets out.
In the Better Call Saul promo, Spooge appears to not yet be in the throes of his meth addiction. He looks a lot cleaner and more well-kept. In the full trailer for Better Call Saul Season 6, Spooge refers to Jimmy as "Salamanca's guy." It's not entirely clear why he is seeking out Saul Goodman, but whatever it is it's likely to not be above board.
More 'Breaking Bad' characters may appear in 'Better Call Saul' Season 6
Spooge may not be the only Breaking Bad character to pop up for the first time in Better Call Saul Season 6. In his YouTube video, Pete Peppers points out that Saul's only associate from Breaking Bad that we haven't seen so far is Patrick Kuby, portrayed by Bill Burr. The video suggests that there is a slight chance Jimmy might employ Patrick in his vendetta against Howard in episode 4. It's definitely possible that Burr will appear at some point in season 6.
New episodes of Better Call Saul air Mondays at 9 p.m. EST on AMC.