'Better Call Saul' Season 6: Giancarlo Esposito Talks Directing 'That Sweetness' out of Jonathan Banks
Giancarlo Esposito made his Better Call Saul directing debut in season 6 episode 6, "Axe and Grind." Esposito worked alongside Jonathan Banks in both Breaking Bad and its prequel series. In one scene in Better Call Saul Season 6 Episode 6, Mike watches his granddaughter stargaze while talking to her over the phone. Esposito shared how he directed the no-nonsense Banks in one of his more heartwarming scenes.
[Warning: This article contains spoilers for Better Call Saul Season 6 Episode 6.]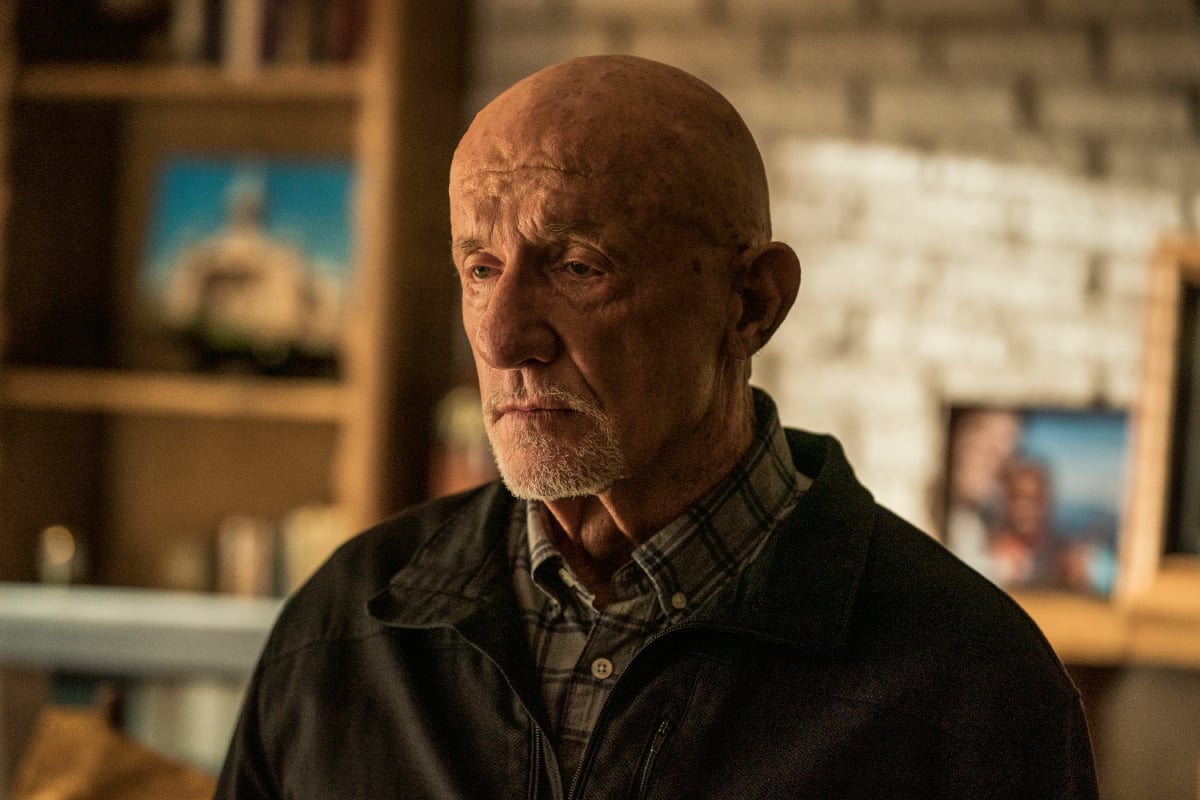 Giancarlo Esposito directed 'Better Call Saul' Season 6 Episode 6
In 2009 the world was introduced to Esposito's Breaking Bad character Gustavo Fring. Years later, the actor reprised his role in the spinoff series, Better Call Saul, but Esposito has had directing on his mind for a while. "Years prior, I had given my second feature film to Vince [Gilligan] and to [Saul executive producer] Mark Gordon with the intention of wanting to direct. It was 10 years ago. They said they never got around to it," Esposito told The Hollywood Reporter.
Better Call Saul isn't Esposito's only acting credit, but he was no less excited when he received the fateful call. Over the phone, Better Call Saul co-creator Peter Gould asked Esposito if he would like to direct this season. "And I fumbled and said, 'Could you say that again? Am I dreaming?'" Esposito recalled to THR. "And then I took the phone from my ear and said, 'Hold on guys.' And I went, 'Ahhhh!'"
Jonathan Banks had a heartwarming scene in episode 6
Jonathan Banks' character Mike Ehrmantraut is a straightforward man of few words. He rarely gets emotional and nothing seems to phase him. Still, there are moments when Mike shows his sweeter side. This side of him comes out in particular when he is spending time with his granddaughter, Kaylee.
In Better Call Saul Season 6 Episode 6, Mike tells Kaylee and his daughter-in-law Staycee that he is working in Chattanooga. He lies to keep them safe, but can't help but keep an eye on his family. Mike talks to his granddaughter over the phone while she stargazes outside. Unbeknownst to Kaylee, Mike can see her through the window of his house.
Esposito on drawing out Jonathan Banks' sweeter side
Esposito said of the moment with Mike and his family, "That was a great scene — them not knowing he's so close to them, them not really being able to feel how much he loves them, because they don't know he's right there," he told THR. "To get that sweetness out of Jonathan, I've gotta say, he's already a sweet man underneath all of that gruffness."
"So all you've gotta do is put the kid in front of him or put her on the phone or have him see that, because he has children, he's got grown children. He's nostalgic about them and their growing up. He's very fond of my children when they were young, and they're grown now too. So it's been a lot of years for us."
Esposito added, "He's really a softie. And the key is to just allow him the acknowledgment of how much variety he has in his performance. When I remind him of that, he's able to go soft without losing the strength."
New episodes of Better Call Saul air Mondays at 9 p.m. EST on AMC.
RELATED: 'Better Call Saul' Season 6 Episode 5 Opening Scene Explained