'Better Call Saul' Season 6: What Happened to Nacho's 'Girlfriends'?
Better Call Saul Season 4 first brought fans into Nacho Varga's house. It eventually became apparent that Nacho has several women living with him over the course of the series. In one scene in season 5, Nacho introduces one of these women to his father. Unfortunately, Nacho met his end in season 6, so what happened to the women who were living with him?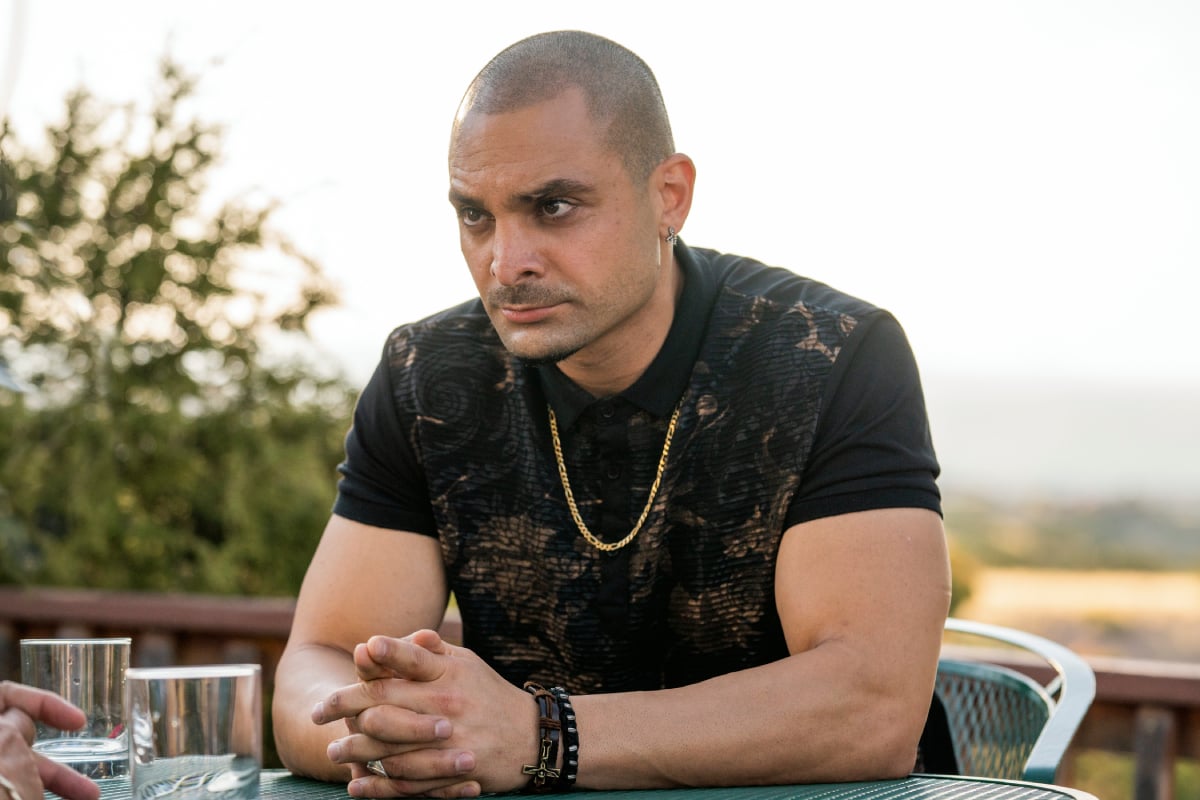 'Better Call Saul' Season 4 brought fans to Nacho Varga's house
In season 4 of Better Call Saul, fans got a first glimpse of Nacho Varga's house. It seems working with the cartel has treated him well financially speaking. His home is expensive-looking and modern, with enormous artwork on the walls of the living room. When Nacho arrives home, he is greeted by two women, one of whom is later revealed to be named Amber. The other is an unnamed blonde.
By season 5, the unnamed blonde has been replaced by a woman named Jo. She is in bed with Nacho when he is kidnapped by Gus' men in "50% Off." The women Nacho lives with are pretty clearly implied to be drug addicts. In one scene in season 5, Jo attempts to take Nacho's remote apart with scissors in order to clean it. He then distracts her with a puzzle. It's at this time that Nacho's father Manuel shows up. Since Amber was the one to answer the buzzer from Manuel, Nacho has Jo hide in the other room. He introduces Amber to his father, who seems to assume that she is his girlfriend.
What happened to Nacho's 'girlfriends'?
In Better Call Saul Season 6 Episode 3, Nacho meets his end after aiding in an attempted assassination on Lalo Salamanca. In the episode prior, while Nacho is on the run, Mike and several of Nacho's men take a trip to Nacho's house, where they find Amber and Jo. Mike tells him he has a message from Nacho, "He won't be coming back. He sends his regrets."
Mike then instructs the girls to take their belongings and leave. He hands them a wad of cash, tells them to find family or friends to stay with, and instructs them to keep far away from Albuquerque.
Why did Nacho get involved with the cartel?
Throughout Better Call Saul, Nacho is one of the few characters within the cartel with a noticeable conscience. During an episode of the Better Call Saul Insider podcast, Michael Mando stated that he felt like his character got involved with the cartel in order to make money.
"My question has always been, 'Why does he feel the need to make money if his dad has a shop?' Is it because his dad's shop is not successful? Is it because his dad owes money? That to me has always been a puzzle. Why did he get into this knowing he's ashamed, knowing he has to hide it from his father?"
Mando continued, "When you dig deep into his heart he literally shuts the door on the outside world, which is the car, the girls, all that crap that he has absolutely no real interest in — and he's focused on the thing that really matters which is his father."
Better Call Saul Season 6 returns with new episodes on July 11.
RELATED: 'Better Call Saul' Season 6: Nacho Implicates Alvarez, an Unseen Character