'Better Call Saul' Season 6: Lalo Salamanca Actor Tony Dalton Says Final Season Will 'Burn the House Down'
'Better Call Saul' star Tony Dalton discusses the final season. Keeping it spoiler free, he nevertheless describes dramatically how things are going to turn out for Lalo and other characters.
Better Call Saul Season 6 is the final season of the show. That means anything goes, in a show where everything already went. Tony Dalton plays Lalo Salamanca in the show, whose uncle Hector (Mark Margolis) does survive to Breaking Bad. We don't know what's going to happen to Lalo, but Dalton advised fans to expect the unexpected.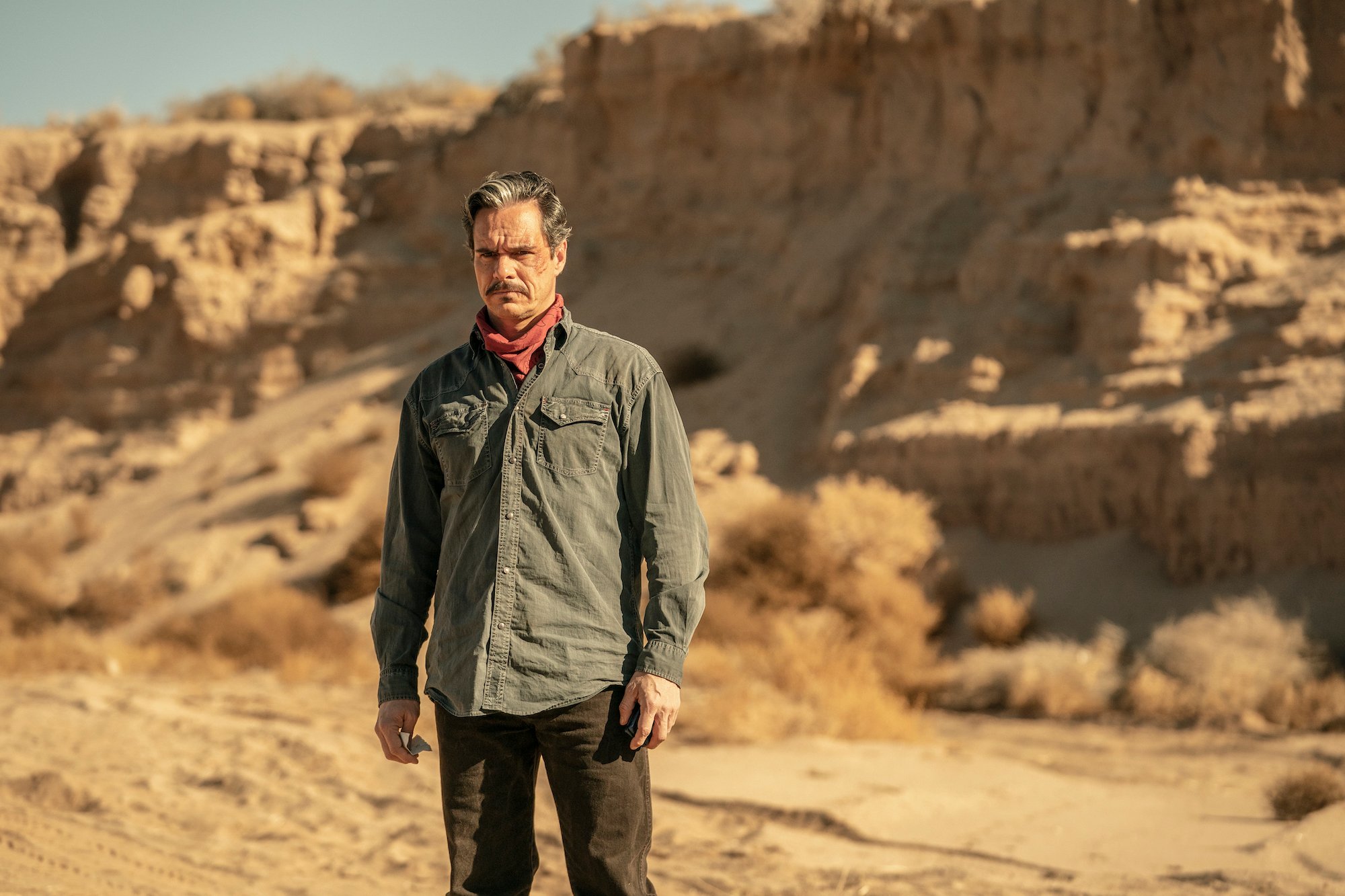 Dalton was a guest on Variety's Awards Circuit podcast on April 29. During a discussion about Better Call Saul Season 6, Dalton described the twists and turns dramatically, but spoiler free. Better Call Saul's final season airs Mondays at 9 p.m. on AMC and also streams on AMC+.
'Better Call Saul' Season 6 will literally 'burn the house down,' Tony Dalton says 
Lalo's fate remains up in the air this season since he survived an assassination attempt at the end of season 5. In Breaking Bad, Saul Goodman (Bob Odenkirk) seems to think Lalo is still in the picture, even though he never appears. Dalton hinted that everything Better Call Saul fans know is coming to an end in season 6. 
"I think that people are not, no matter what they think is going to happen, they have no idea what these guys wrote," Dalton said on Awards Circuit. "It's really something else. I mean, it's really impressive and it's great to be part of it. I think people are going to love it. This is the last season so they pulled all the stops out. It's all in. Let's burn the house down literally. That's kind of a little bit what happens."
'Better Call Saul' Season 6 exhausts all the dramatic possibilities
Better Call Saul fans know that Jimmy McGill becomes Saul Goodman and eventually represents Walter White. Bryan Cranston and Aaron Paul have also been confirmed to appear as Walt and Jesse. Dalton says the final season brings everything to fruition.
"They just really made sure that no stone is left unturned," Dalton said. "There were some episodes that I read that had me jumping up and down in the place that I got in Albuquerque from how much of a cliffhanger some of these things were, some of these moments, some of these episodes were. It's super exciting to see how it's going to pan out."
Even playing Lalo Salamanca doesn't reveal everything to Tony Dalton 
Dalton said he's still surprised after he films his role as Lalo, and he's read the Better Call Saul Season 6 scripts and acted in them! 
One thing is reading it. The other thing is filming it and the other thing is watching it. For example, even that last scene when you see Lalo walking on the gravel and the gravel turns into thunder. That wasn't written in the script. That was something that came up in post and it really just encapsulates that moment so well. It was brilliant that these guys went to the gravel and made this storm come. I'm sure there's going to be a lot of those that we read and we act in them, but once you see them all edited and cut, even the trailer. I thought the trailer was great. It nailed it. 

Tony Dalton, Awards Circuit podcast, 4/29/22