'Better Call Saul' Season 6: Who Plays Kim Wexler's Mom?
Better Call Saul Season 6 Episode 6 included another flashback to Kim Wexler's childhood. The opening scene showed Kim getting into trouble for stealing jewelry from a store. Another scene in season 5 showed a different moment from Kim's early life. Here's everything you need to know about the actor who plays Mrs. Wexler.
[Warning: This article contains spoilers for Better Call Saul Season 6 Episode 6.]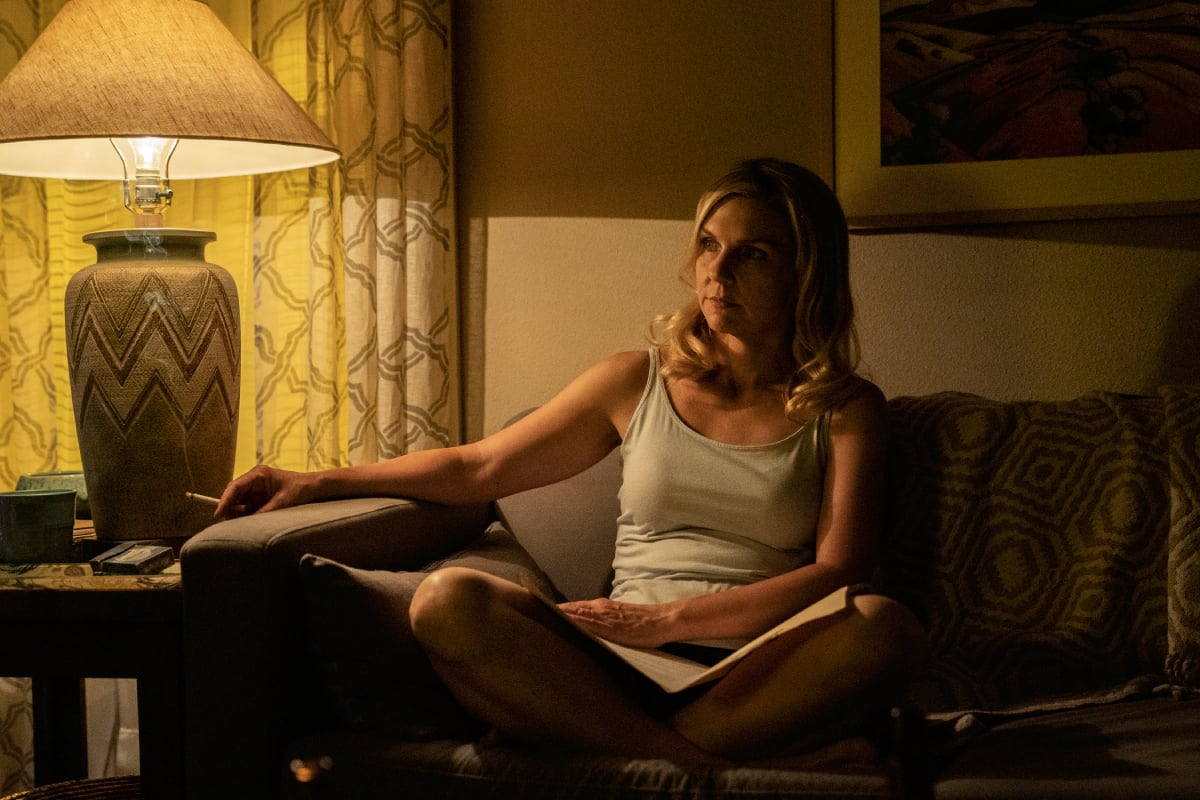 'Better Call Saul' Season 6 flashed back to Kim Wexler's childhood
The opening scene in the season 5 episode "Wexler v. Goodman" flashed back to Kim Wexler's childhood. Kim refused to get in the car with her mother after realizing that she had been drinking. Instead, Kim walked three miles home. Better Call Saul Season 6 Episode 6, "Axe and Grind" included another flashback.
A young Kim is in trouble for attempting to steal earrings and a necklace. Mrs. Wexler shows up irate and promises to punish her daughter. She takes the matter so seriously that the store owner doesn't feel that it's necessary to involve the police.
However, once they leave the store, her demeanor changes. Mrs. Wexler laughs as she and her daughter turn the corner. When they get into the car, Mrs. Wexler hands Kim the earrings and necklace that she wanted. "Relax. You got away with it," she tells Kim.
Beth Hoyt plays Kim Wexler's mom in 'Better Call Saul'
Kim Wexler's mom is portrayed by Beth Hoyt. Hoyt is an actor, writer, and comedian known for appearing in TV shows such as Dead to Me, Brooklyn 99, High Maintenance, Inside Amy Schumer, and more, according to IMDb. Hoyt also wrote and starred in her own short film called Sisters! The film follows a conversation between a mysterious nun and a wistful makeup artist at a bus stop, says beyondtheshort.com.
According to her website, Hoyt "created and starred in It's Great, Right? for Elizabeth Banks' WhoHaHa launch and she co-hosts Goodnight LA!, a monthly comedy show in West Hollywood." Hoyt also has a popular YouTube channel filled with comedic celebrity impersonations.
Giancarlo Esposito directed 'Axe and Grind'
Gustavo Fring actor Giancarlo Esposito took the reigns and directed Better Call Saul Season 6 Episode 6. While speaking on the Better Call Saul Insider podcast, Esposito discussed working with Hoyt and the girl who plays young Kim, Katie Beth Hall.
"They were both highly sensitive actresses who were very keen on their position within the story as a whole, which I felt very grateful for," Esposito said. "It was great to work with them. They both were really sensitive and really had an acute awareness of how meaningful this scene is and would be."
Esposito went on to share his own experience with getting stopped by security at a store when he was young. It turned out that his brother had swiped something. Esposito used his personal experience to craft this opening scene in Better Call Saul.
New episodes of Better Call Saul air Mondays at 9 p.m. EST on AMC.
RELATED: 'Better Call Saul': Tony Dalton Teases Season 6 Lalo — 'Now He's Pissed'