'Better Call Saul' Season 6 Production Still Has a Long Way to Go
Better Call Saul fans are excited to see where the show goes next, but there's unfortunately been a long wait for season 6. It was expected to air at some point in 2021, but, like many other productions, the coronavirus (COVID-19) crisis put the kibosh on that. While filming eventually begun, actor Bob Odenkirk (Jimmy McGill/Saul Goodman) says the show is still in the early phases of production.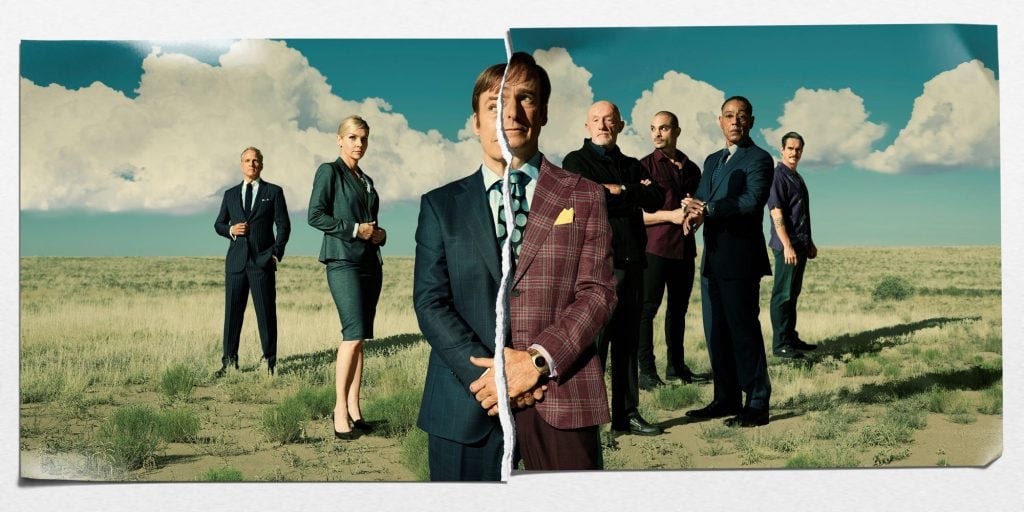 Bob Odenkirk on the 'Better Call Saul' production pace
Odenkirk was on The Late Late Show With James Corden when he was asked about season 6. He revealed that one of 13 episodes is complete, but he refused to offer up any details about its events, as he didn't want to get in trouble with the Better Call Saul crew. "I can't tell you a thing because I'll get assassinated," he said.
However, he also pointed out he has no idea of how the show ends entirely. "You know, I like to be excited like a fan or audience member," he explained, "because this show, similar to Breaking Bad, these writers figure out a way to do something that you didn't expect, but that makes perfect sense. And I don't know how they do it, but they do it over and over and I look forward to seeing where we end up."
The new season of 'Better Call Saul' will come out in 2022
The exact premiere date for season 6 might not be announced until production is closer to completion, but it was previously reported that the show would return sometime in 2022.
In a previous interview with The Wrap, Odenkirk said the next season will find Jimmy in a "real delicate place." As viewers know, Jimmy is stuck working for sociopath Lalo Salamanca, who sent him on a mission in season 5 that left him suffering from post-traumatic stress disorder (PTSD). "He's really got himself in serious, life-threatening danger. And he's kind of shaken by his incident in the desert," Odenkirk said.
"He's actually a little reticent, and more unsure of himself than he's ever been," he continued. "Jimmy just sort of thought he can play with these scary guys. He's discovering that there are very serious and consequential consequences on what they do."
In addition to that, the sixth season, which is also the final, will reveal more about Gene Takovic, the man Saul becomes when he flees New Mexico. "I do, yea. I think we will," Odenkirk told the outlet. ""You're going to see a lot of insanity, as the wheels come off the cart."
From the sound of that, it seems like the sixth season of Better Call Saul might be the best one yet. We can't wait to see what happens whenever it returns.