'Better Call Saul' Season 6 Update Shared by Thomas Schnauz
Fans of 'Better Call Saul' have had to wait longer than usual for season 6. The show was last on in early 2020, ending in a way that left viewers eager for more. But a new social media post from producer and writer Thomas Schnauz indicates that it shouldn't be too much longer.
Better Call Saul fans can't wait for the show to come back on. Not only will it reveal Kim Wexler's fate, but it's also going to show us what happens to Saul Goodman. While there's no official release date for season 6 just yet, a social media post from show producer and writer Thomas Schnauz indicates the wait is almost over.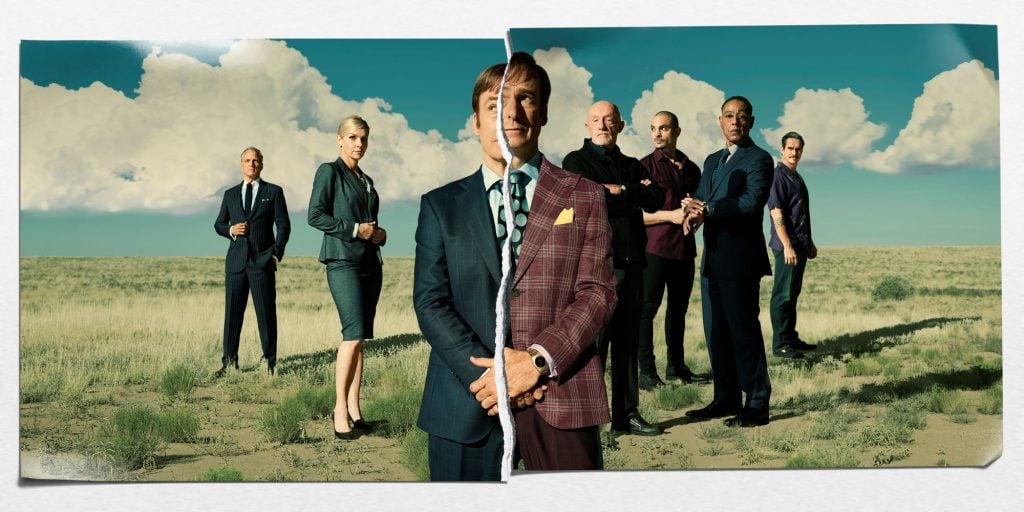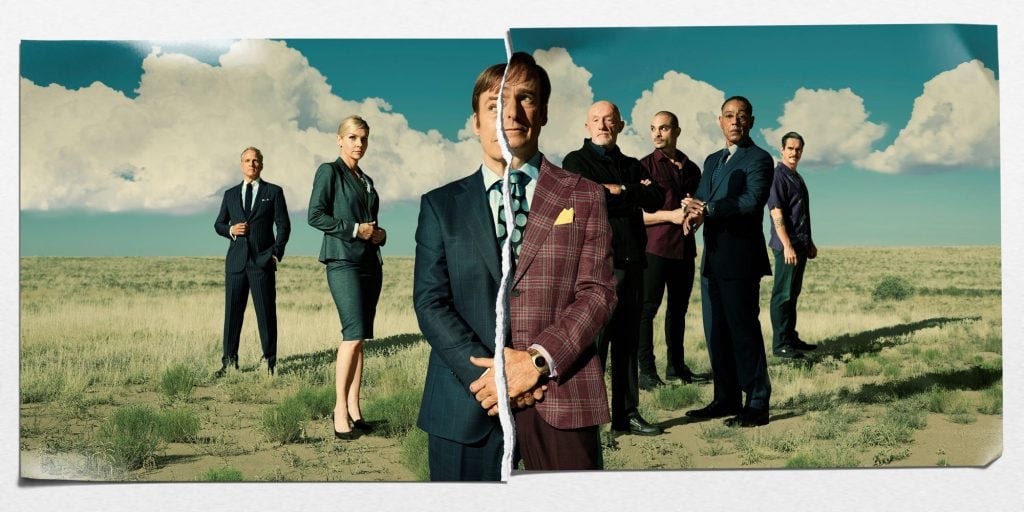 'Better Call Saul' could return in 2022
Like many other shows, Better Call Saul Season 6 was impacted by the coronavirus (COVID-19) pandemic. But the team has found ways to get it done, including collaborating with each other through technology and having some of the actors share a home as a way of quarantining. Production started in March and has continued since.
An update on 'Better Call Saul' Season 6, courtesy of Thomas Schnauz
As filming for Better Call Saul continues, Schnauz has offered an update on the status of the show. Taking to his Twitter on July 13, he shared a photo showing that filming on the seventh episode was underway. "People always love to see slates. #BetterCallSaul Ep #607," he captioned the image.
Of course, episodes aren't always shot in order. But considering all the time that has passed and the rumored premiere date, it seems safe to say that a decent amount of episodes have been completed. This time, the show will have 13 episodes, up from 10 in previous seasons.
Season 6 of 'Better Call Saul' will be intense
Details about the sixth season have been scarce, but actor Bob Odenkirk (Jimmy McGill/Saul Goodman) has warned that there could be a lot of violence happening.
"I'm finding out script by script [how the season goes]," he told Collider. "I'm told that the wheels come off in Season 6 and it explodes in a million directions. That sounds to me like there's a fair amount of violence, but I don't know for a fact."
When it comes to the fate of his character, he said he hopes he'll have a happy ending, but he doubts it.
"We have a discussion where my point of view is that Walter White became an angry, broken version of himself. I wonder if it would be possible to write — because I like the guy — I wonder if it would be possible to give Jimmy McGill a better ending, a better place to end in than he started in," he said. "I don't know if they're going to do that though."
Odenkirk made similar comments to The Wrap about the fate of Kim Wexler, whom fans believe will die due to her absence in Breaking Bad. But he's also said that doesn't necessarily mean she gets killed.
He told The Hollywood Reporter that there's a "version of life where Kim and Jimmy stay married." But "I don't think that's where we're going to go," he noted.
"But in real life, those weird and seemingly conflicting relationships can be very real," he added. "They can happen. It's probably easy to think that Kim dies, or that anyone who's not visible passes away. But there's still a lot of people who die on these shows; the stakes are high. But I'm with you in that anything could be the case."
We guess we'll see what happens when the show returns.