'Better Call Saul' Showrunner Peter Gould Reveals 1 Key Detail That Hints at Kim Wexler's Season 6 Fate
Better Call Saul fans are eagerly awaiting the conclusion of Saul Goodman's tragic story. The Breaking Bad prequel is much more compelling than anyone expected thanks to the intricate storylines and subtle references, just like the show it's based upon.
Showrunner Peter Gould teased plenty of hints at the conclusion of season 5 that indicate what the sixth and final season will bring. But most of all, he told Better Call Saul fans to focus on one key moment from the stunning season finale.
Gould promised fans that characters will get what they 'deserve'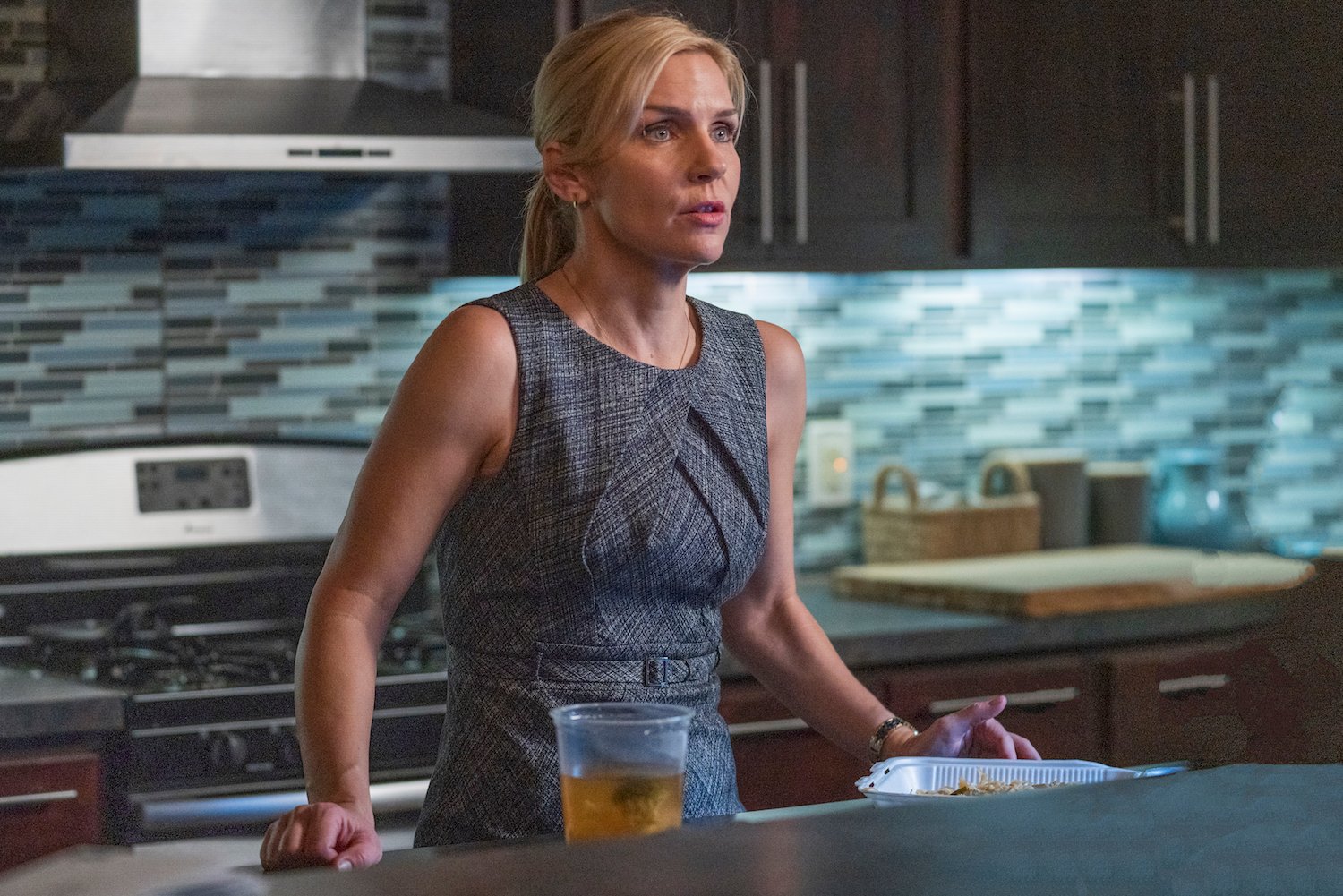 Because Better Call Saul is a prequel, some characters' fates are already sealed. But others have more of a question mark surrounding their circumstances. Kim Wexler, Nacho Varga, and Lalo Salamanca are all absent from Breaking Bad completely. Does this mean they're dead or just gone? These questions drive fans mad with speculation.
Gould addressed those concerns while speaking with Entertainment Weekly. "Anybody who watches the show carefully and is thinking about where this is all going, one of the questions you have to ask yourself is: 'What does this man deserve?'" Gould said.
"Not just: 'What's going to happen to him?,' but 'What would be a deserving end to this? Does Jimmy McGill/Saul Goodman/Gene Takovic deserve death? Does he deserve love? What would be the most fitting end for this guy — for the show?' Obviously the end for everybody is death, but that may not be where we leave this guy. Is there any way for him to win any redemption after everything that he's done?"
He hinted at 1 small scene with Kim Wexler
RELATED: 'Better Call Saul': 5 Things That Must Happen in Season 6 Before 'Breaking Bad' Begins
Besides looking at the big picture, Gould revealed a small clue from season 5. When Kim quits at Schweikart and Cokely, she leaves her office and doesn't take anything with her. But at the last minute, she returns to her desk drawer and grabs the bottle stopper from the Zafiro Anejo tequila which she kept as a souvenir of a con she pulled with Jimmy.
"Keep your eye on the bottle stopper," Gould told Better Call Saul fans via EW. That's because Kim's small talisman is representative of her deeper motivations — and her future plans.
In season 2, Kim tricked a rich stockbroker. She took advantage of someone who she believed deserved it. And based on the final interaction between Kim and Jimmy in the season 5 finale, she's planning to do the same thing to Howard Hamlin.
Questions 'Better Call Saul' writers need to answer in season 6
One of the most pressing questions that needs an answer before the Better Call Saul series finale is what happens to Kim Wexler. But that's not the only loose end that demands an explanation before viewers catch up to Jesse and Walt start cooking in Albuquerque.
There will also be a pivotal change in Jimmy's character thate fully transforms him into Saul Goodman, the sleazy lawyer from Breaking Bad. What spurs that change? And while we already know the events for the next couple of years in Jimmy's life, there are the fast-forward scenes featuring Gene Takovic that require closure as well.
Will Kim and Jimmy reunite in Omaha? Does Lalo ever catch up with Nacho? We'll find out all that and more — plus the deeper meaning of the tequila stopper — once season 6 airs in 2021.