'Better Call Saul': Showrunner Vince Gilligan Explains Why Prequels Are 'Really Damned Hard to Write'
In many ways, a prequel series seems like the easiest way to go. After all, characters and their backstories are well established, plus there's already a built-in fan base ready to watch. Starting from scratch might seem like a daunting task — but with a prequel like Better Call Saul, that's not necessary.
However, there are unique challenges that come up exclusively with prequels, as Breaking Bad and Better Call Saul showrunner Vince Gilligan pointed out. These surprising problems make prequels even harder to conceptualize.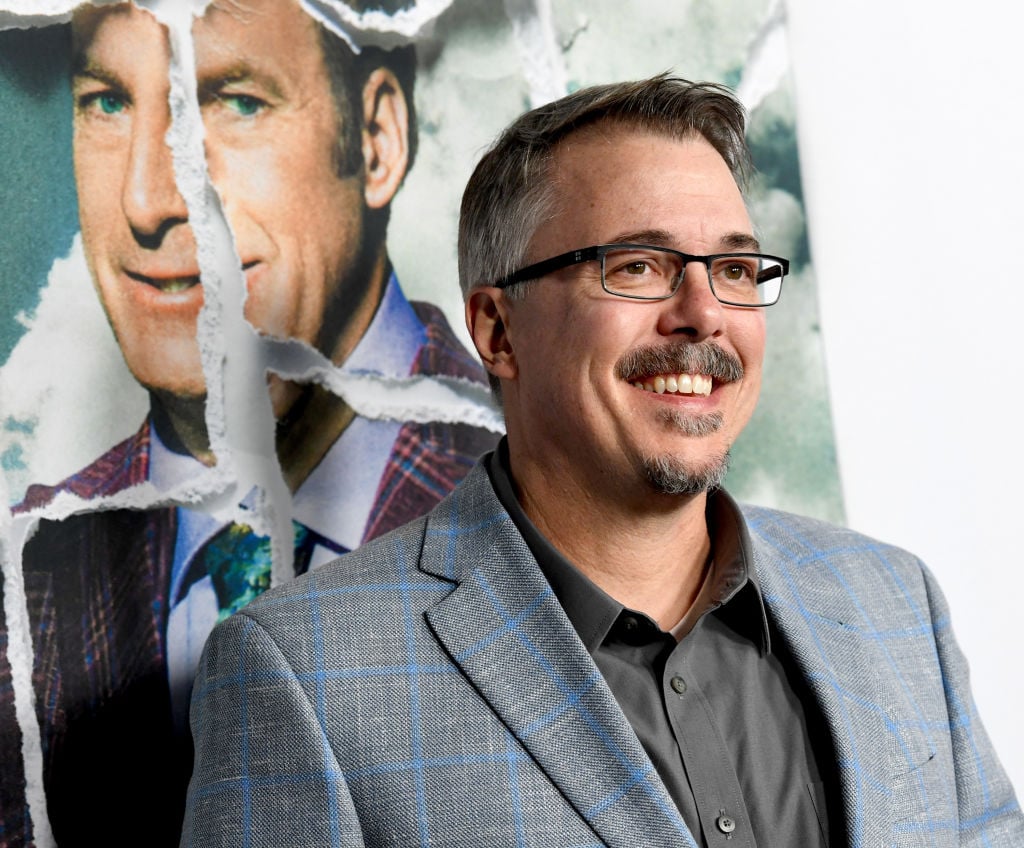 Vince Gilligan never expected to create a 'Breaking Bad' spinoff
When Gilligan first pitched his wild idea about a mild-mannered high school chemistry teacher who turns into a reckless, murderous drug kingpin, he never expected it to become one of the most respected television shows of all time. Breaking Bad is often ranked as the greatest series on television.
He certainly didn't plan to formulate a prequel based on the life of Saul Goodman, the smarmy criminal lawyer who was originally considered a "joke character." However, now Better Call Saul is being touted as equal to or even better than the original show it's based upon.
There have been several challenges with the details on 'Better Call Saul'
Breaking Bad fans and, subsequently, Better Call Saul fans are sticklers for detail and notice every little thing. There is no way showrunners could discount a throwaway line from the original series and pretend it never happened — fans would never let them hear the end of it.
"Prequels are really damned hard to write," Gilligan said during an interview. "I thought they were going to be easy. I thought – Peter Gould and I – ah hell, it's a prequel, we know where it'll all winds up, this will be easy. There's so much we don't have to make up. And we were just deluding ourselves."
He continued: "Prequels are actually harder because the sky is not the limit. You can't do anything and everything with the storytelling because there's so much set in stone later."
Gilligan has one big regret for the character Jimmy McGill
Most of the details of Saul Goodman's former existence are easy enough to work with because his backstory was never fully explained — he was never meant to be a main character anyway. But there were a couple of small details that have come back to haunt Gilligan.
Chief among these is Saul mentioning his two ex-wives. In the days of Breaking Bad, it was just something to say. But showrunners had to write the marriages into Better Call Saul, and it wasn't easy.
"I'll tell you a tricky one… there was some casual reference Saul Goodman made way back in Breaking Bad about being married twice or three times or something like that," Gilligan said. "That one has bedeviled us for sure."
He explained their conundrum, wondering, "When did he a wife? And who was the second wife? Who was his first wife? Blah blah blah. That was a tricky one."
Writers had some smart thinking for Jimmy's two other marriages
Eventually, the writers explained those previous marriages quickly before Jimmy and Kim got hitched at the courthouse. Jimmy had to show proof of "two previous dissolutions," which he did without elaborating on that time of his life.
This isn't the only time Saul Goodman from Breaking Bad threw the writers a curveball. But they're at least smart enough to write their way out of it.
Catch new episodes of Better Call Saul on Monday nights at 9 p.m. on AMC.