'Better Call Saul' Star Bob Odenkirk Addresses Rumor About Bryan Cranston Role in Season 6
Better Call Saul may be about Saul Goodman, but there's always been speculation about whether Walter White (Bryan Cranston) will appear in the show. Starring Bob Odenkirk, Better Call Saul focuses on Jimmy McGill and how he became the shady "criminal" attorney who eventually represented the meth boss.
Now heading into its final season, the show is slowly catching up to the events in Breaking Bad, raising questions about a possible Walter White cameo in Better Call Saul. There's still no official word on that, but here's what Odenkirk said when asked whether Cranston will be involved in the series finale as a director.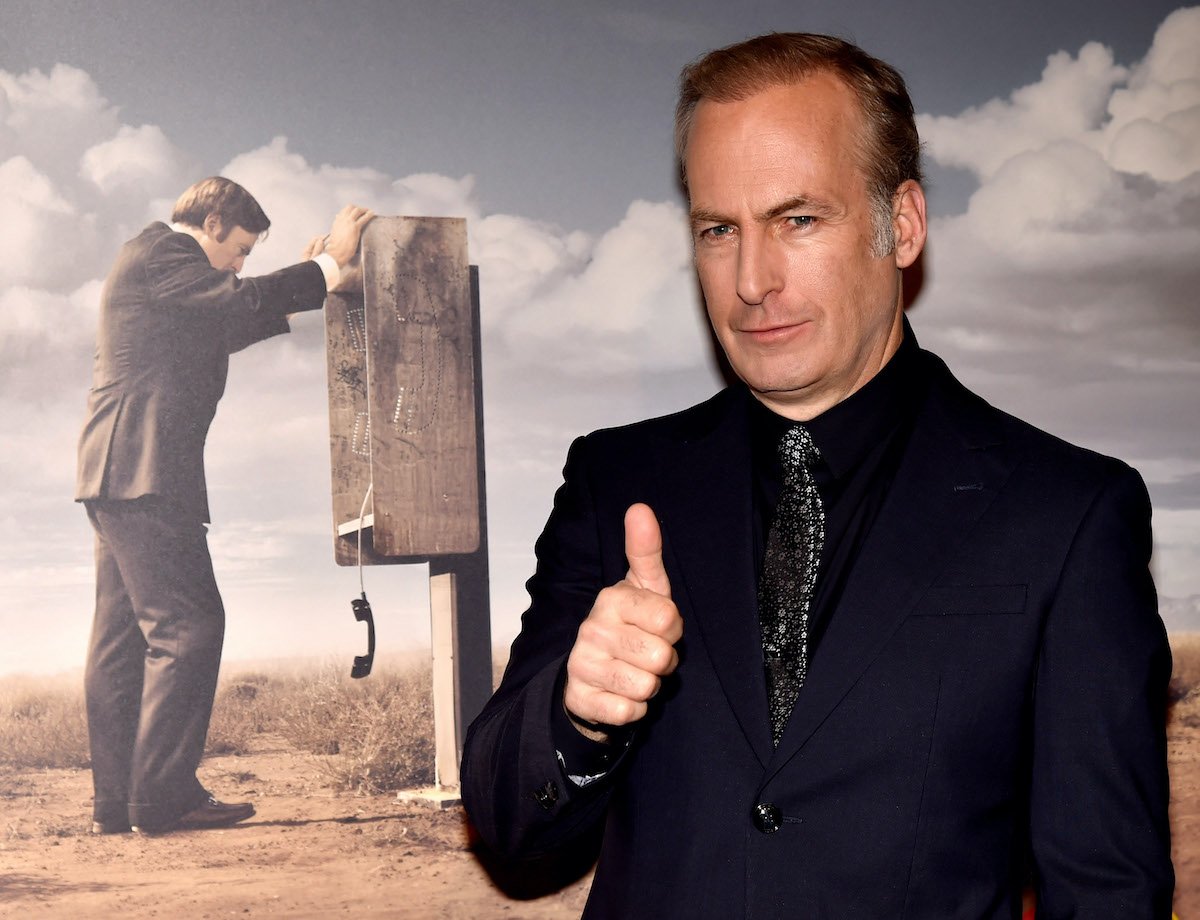 Season 6 will explode in 'a million directions'
At this point in the show, Jimmy is just "one bad move away" from fully stepping into the Saul Goodman persona. As Odenkirk told The Wrap in February, "He's pretty much close to there, I'd say. But something big still has to happen to trip him over into, I think, full Saul mode. I imagine it has a lot to do with Kim Wexler."
Thanks to Breaking Bad, fans already know his life as Saul doesn't pan out well, either. After White's drug operation blew up, Saul fled New Mexico for Nebraska, assuming a new identity as Cinnabon manager Gene Takovic. Gene's spent years flying under the radar, but in season 5 he was made by a creepy cabbie.
Odenkirk further elaborated on what to expect in season 6 in a Collider interview. He said that while he's not aware of everything that happens, he's heard that it will explode "in a million directions" before the show ends.
"I'm finding out script by script [how the season goes]. I'm told that the wheels come off in Season 6 and it explodes in a million directions," he said.
"That sounds to me like there's a fair amount of violence, but I don't know for a fact," Odenkirk continued. "We have a discussion where my point of view is that Walter White became an angry, broken version of himself. I wonder if it would be possible to write — because I like the guy — I wonder if it would be possible to give Jimmy McGill a better ending, a better place to end in than he started in. I don't know if they're going to do that though."
Bob Odenkirk's comments on Bryan Cranston's possible role in 'Better Call Saul' Season 6
In the same interview, Odenkirk opened up about a rumor that Cranston will work on the show as a director. "This I do not know," he said. "I've only got the first two [scripts], so I hope that that happens. I've heard that rumor, but I have not seen anything factual that it's going to happen yet."
Cranston himself previously told Collider that he was open to both directing and appearing in an episode of the show. "There's one more season to go and we'll see what happens!" he added.
It remains to be seen whether it actually happens, but we certainly hope it does.
Better Call Saul Season 6 is expected to air sometime in 2022.