'Better Call Saul' Star Bob Odenkirk Announces New TV Project
Bob Odenkirk may not be playing Saul Goodman anymore after 2022, but he's still booked and busy. He revealed something he's been working on in an interview.
Bob Odenkirk is preparing to say goodbye to a character he's played for over a decade: Saul Goodman, the "criminal" attorney from Breaking Bad. The prequel series, Better Call Saul, will conclude in 2022 after what will be six seasons on the air, but Odenkirk is not slowing down. He announced a new TV project in an interview.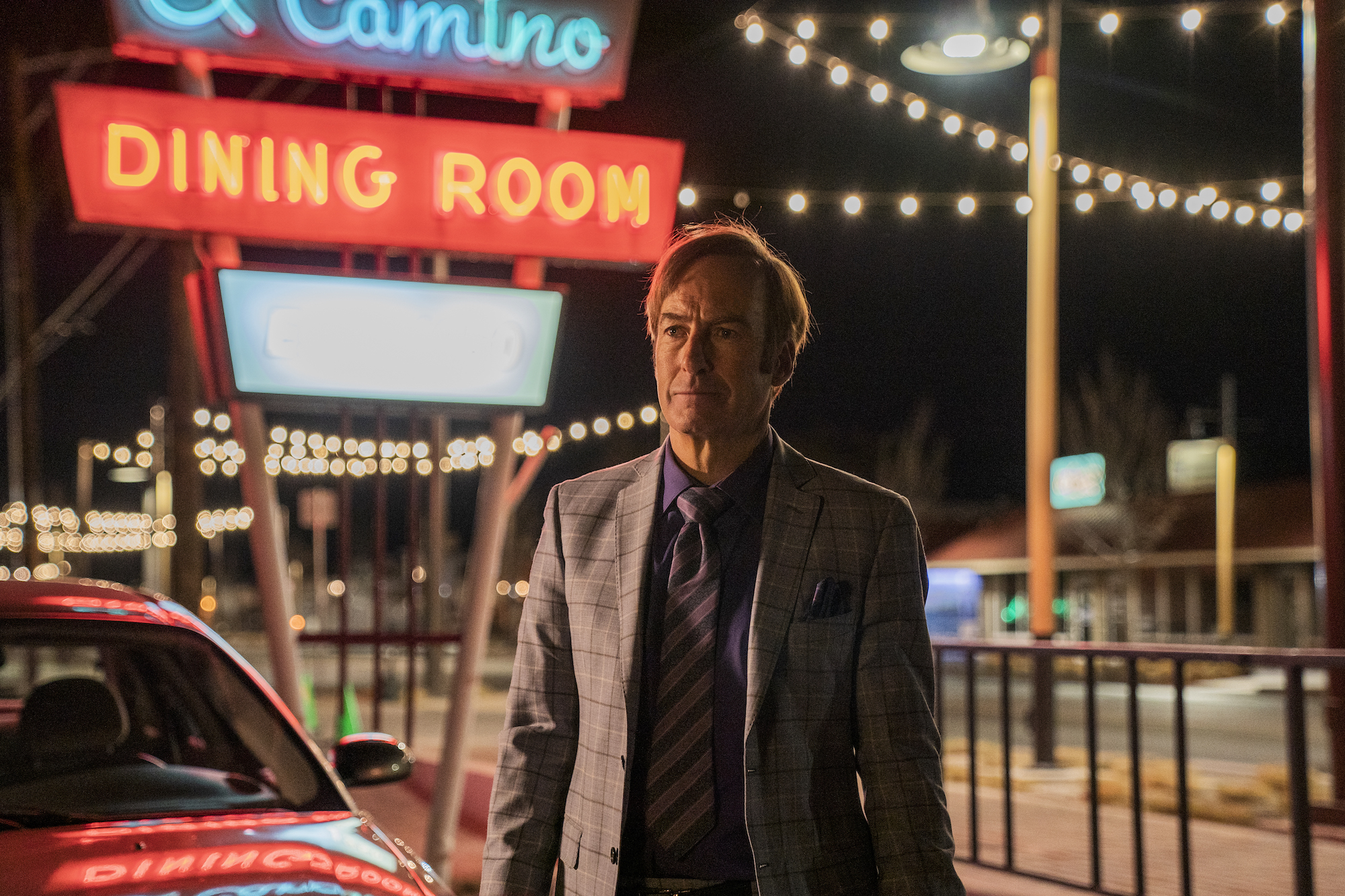 Bob Odenkirk has a new project in the works
Odenkirk spoke to The Chicago Tribune about some of his upcoming projects. One of them is a show with his longtime comedy partner David Cross. He and Cross have worked together in the past on the sketch comedy series Mr. Show and the sitcom Arrested Development.
"I am starting to write a new show with David — we start tomorrow actually," Odenkirk told The Tribune. "'Guru Nation,'" about cult leaders, which will be closer to, oh, like … 'Mr. Show' mixed with 'Arrested Development.'"
"But I am not trying to stay in sketch comedy," he noted, sharing his view that sketch comedy is "not for an older generation."
"When young people play a professor or judge or police officer, there's a sense the actor is not that actual thing. They're putting on a show. When older people do it, maybe people think, Oh, you could be a professor or judge, instead you're a sketch actor. And that's so sad!" he mused.
Odenkirk also spoke about his long-term goals. He's coming up on 60, an age when many people start thinking seriously about retirement, if they aren't retired already. But Odenkirk thinks he'll still be working then and even beyond that. "Probably, I will be doing something in show business," he added. "I know I will not have retired. I might get booted. But I will not willingly go."
'Better Call Saul' Season 6 is up next
Next up is the sixth season of Better Call Saul, which will conclude the story of Saul Goodman. Since it's a prequel, most viewers know what happened to Saul after Breaking Bad. But the fate of other characters, such as Kim Wexler, Lalo Salamanca, and Nacho Varga, is uncertain.
Odenkirk has been careful in interviews not to say too much, but he previously said he thought there would be "a fair amount of violence" in Better Call Saul Season 6.
"I'm told that the wheels come off in Season 6 and it explodes in a million directions," he told Collider. "That sounds to me like there's a fair amount of violence, but I don't know for a fact."
Show producer and writer Thomas Schnauz confirmed to Den of Geek that there would indeed be "physical and emotional violence." While he couldn't say if it would be more than in the past, he felt it possible given that it's the final season.
"We're coming to the end, so whatever happens will probably hit harder," he continued.
Watch Bob Odenkirk on 'Better Call Saul' in April
Better Call Saul will return to AMC with the first of seven episodes on April 18, followed by the remaining six on July 11. No trailer has been shared, but the show has released plenty of teasers in the meantime that might offer clues about what's ahead. Keep scrolling to check out one of the latest offerings.