'Better Call Saul' Star Bob Odenkirk Had Never Watched 'Breaking Bad' When Saul Goodman Role Was Offered To Him
Bob Odenkirk got the opportunity of a lifetime when showrunner and Breaking Bad creator Vince Gilligan offered him his own show, Better Call Saul. The drama, which is a spinoff of its predecessor Breaking Bad, features Odenkirk in his earlier years as Saul Goodman, the shady lawyer paid to protect Walter White and Jessie Pinkman's criminal empire. 
Even though Better Call Saul and Breaking Bad are universally regarded as all-time-great shows today, there was a time when Breaking Bad was barely able to garner viewers. 
In fact, when Odenkirk was offered his role as Saul Goodman in season two, he had never even seen Breaking Bad. 
Bob Odenkirk had no idea what 'Breaking Bad' was when Saul Goodman role was offered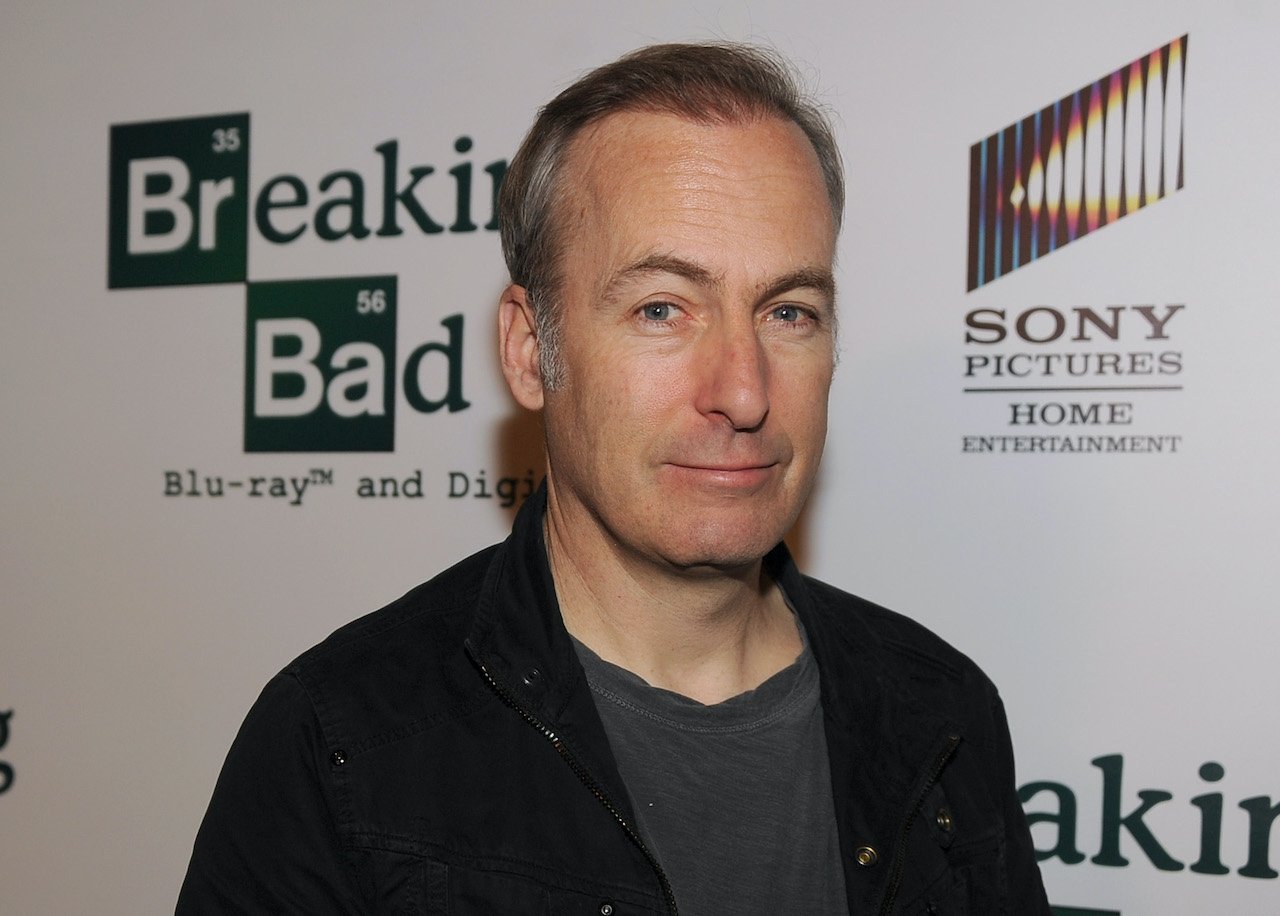 Odenkirk discussed when he first became involved with Breaking Bad during a recent interview with Howard Stern. According to Odenkirk, Breaking Bad was not a popular show at all and was on the verge of being canceled. 
"Breaking Bad was not a hit coming out of the box at all," Odenkirk said. "It was almost canceled after the first two seasons."
Because of Breaking Bad's lack of mainstream popularity, many people—including Odenkirk—had never even seen the show on TV. Odenkirk had no idea what Breaking Bad was but knew he was going to do the show regardless. 
"And when I went on the second season, I'd never seen it," Odenkirk said. "I'd never seen the show, I'd only seen the billboard with Walter White in his underwear. And I called a friend, I thought I'd have to call five or six friends to ask him, 'What is this thing, should I do it?' And I was gonna do it, just to be very clear. I was gonna take that cash."
He watched 'Breaking Bad' while on his flight to go film season 2
Knowing he had to be versed on the show before he arrived to shoot, Odenkirk figured it would be best to watch a bit of Breaking Bad on his flight to Albuquerque, where it was filmed. 
"Well, I did watch it on the flight to f*cking Albuquerque," Odenkirk said, laughing. "I popped a DVD into my little computer and watched 10 minutes of it because I wanted to make sure I go the tone right. I understood it was a drama, and I also saw that my character was pretty funny, so how does it marry up?"
Even though Odenkirk had a pretty limited understanding of Breaking Bad and what the show was about, he was quickly educated when he got in the same room as acting savant Bryan Cranston. 
"And then of course I dialed it in a lot more when I got in a room with Bryan Cranston and he's f*cking doing a masterclass two feet from my face," Odenkirk said. "And I'm like, 'I better amp up my game here and show up. … I figured it out."