'Better Call Saul' Star Rhea Seehorn Explains Kim Wexler's 'Erratic' and 'Reckless' Action in Season 5
One of the most popular characters in the Breaking Bad universe never appeared in the original series.
Breaking Bad aired its last episode in 2013. Two years later, the spinoff prequel Better Call Saul premiered, telling the story of how con man lawyer Saul Goodman (whose real name is Jimmy McGill) became the way he was. His love interest and fellow lawyer Kim Wexler became just as popular — if not more — than Jimmy himself.
Part of the appeal of Kim is the superior acting skills of Rhea Seehorn. But even she is surprised by the trajectory of Kim's story, especially in season 5. What will happen next?
Rhea Seehorn had no idea what would happen to Kim Wexler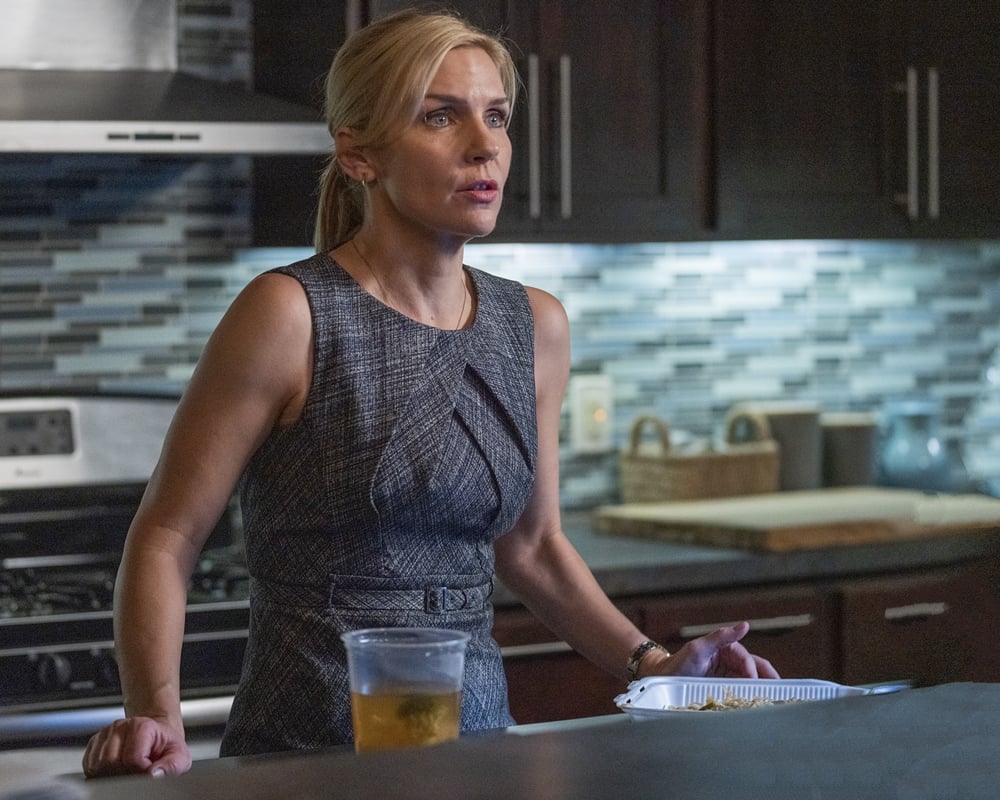 RELATED: 'Better Call Saul' Creators Discuss What to Expect in Season 6 — 'Smiles Are Gone' and 'It is Not Going to Be Pretty'
Related post url: 
During a recent interview with TV Insider, Seehorn recalled how she only got to see what was happening to Kim in small increments. And she wasn't warned about where the story was headed.
"We get our scripts only one at a time, and I don't think Peter [Gould] and the writers room had a definitive architecture for Kim for the entire season," Seehorn said.
"I think [Gould] even spoke to me about that also organically, having some pivots here and there. But nonetheless, I had the benefit of doing these shifts incrementally rather than trying to think about a large unveiling."
She found Kim's behavior surprising
Like most Better Call Saul fans, the actor was surprised to see Kim behaving in a way that seemed out of character compared to earlier seasons of the show. Even though she admits there were signs all along that this would happen.
Seehorn spoke of Kim "lashing out" more and generally losing control of her impulse control. "There also seemed to be an escalation of reckless behavior and impulsiveness that I had seen some before, but I started collecting these pieces to the jigsaw puzzle and, a couple of episodes in, felt something's going on here between the internal and external," she continued.
"She's somebody who never lets people see what's going on inside, and now, she's doing that, so for me, it was about doing the math on what is this ramp? Is this something that's coming out in her because of the circumstances or something that was always very deep within?"
Rhea Seehorn can see Kim's story coming together
With the final season on the horizon, fans are eagerly waiting to find out what happens to all their favorite Better Call Saul characters who don't appear in Breaking Bad. Kim's journey is especially fascinating.
Seehorn said that some of the dramatic moments from season 5 felt "explosive and challenging" to her, plus had Kim acting more "reckless and erratic." Longtime fans predict that there will be even more surprises in store for the final season when Kim and Jimmy go through with the con they plan to pull on Howard Hamlin.
She doesn't know Kim Wexler's ultimate fate
When asked if she had any insight into the final season, Seehorn said she knew nothing about the storyline. "I don't know anything about the script," she told TV Line. "I don't even ask at this point, and I'm glad I didn't ask last season."
She continued: "I'm glad I had the pleasure of going on a journey that I knew felt like Kim was going down some kind of rabbit hole, but I really liked being able to play the present moment with just the information she has a day at a time. It was fun for me in the end, helped me find those incremental changes, but then also the surprises, the things that are erratic."
Better Call Saul Season 6 is scheduled to air sometime in 2021.