'Better Call Saul' Star Rhea Seehorn: 'I Was Sore' After That Lalo Salamanca Scene
Kim Wexler (Rhea Seehorn) has been putting herself in harm's way on Better Call Saul. When Jimmy (Bob Odenkirk) was stranded in the desert, Kim went to see Lalo Salamanca (Tony Dalton) in jail. Once Jimmy returned and bailed Lalo out, Lalo paid them a visit at home in a tense scene closing the episode "Bad Choice Road."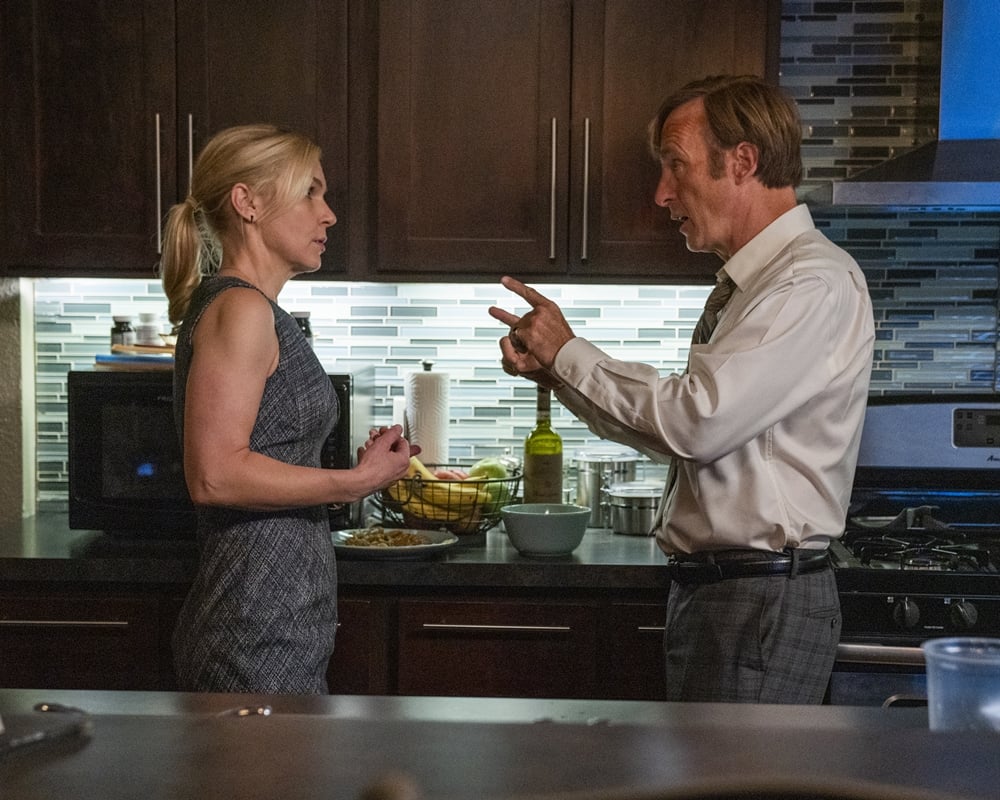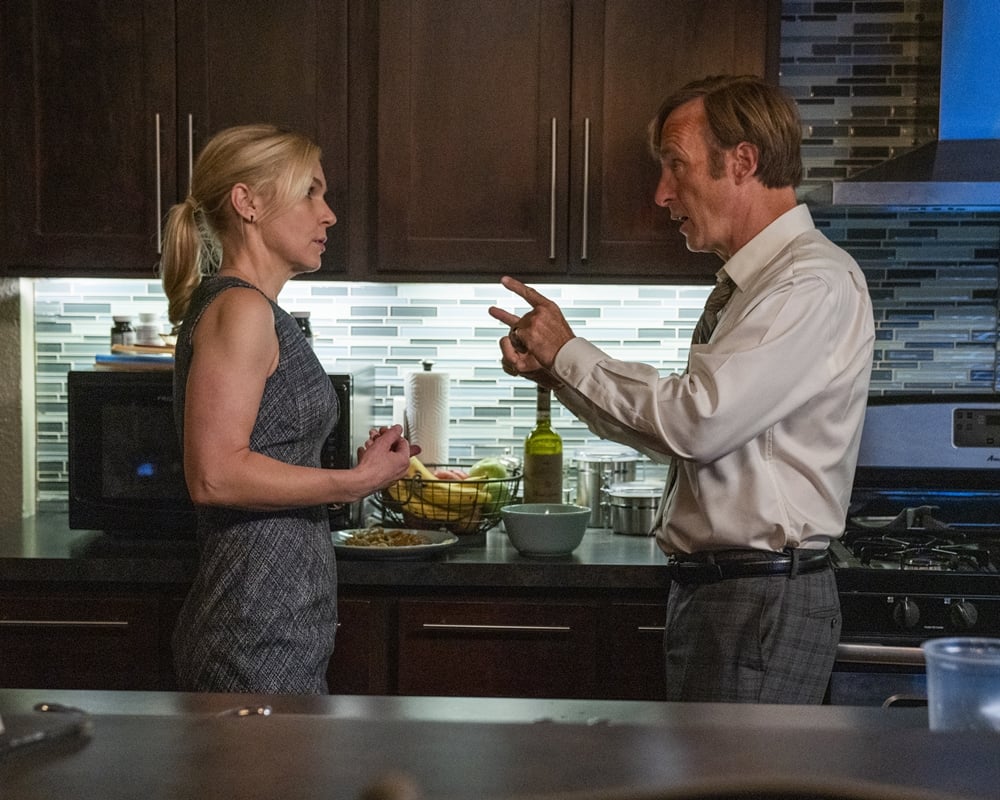 Seehorn was a guest on The Better Call Saul Insider Podcast on April 14 to discuss "Bad Choice Road." She shared how that Salamanca scene left her tense in real life, and discussed another pivotal scene in the episode. Better Call Saul airs Mondays at 9 p.m. on AMC.
'Better Call Saul' can be physically exhausting for Rhea Seehorn
It's called acting, but that doesn't mean it's all pretend. Seehorn explained how the sorts of emotionally draining scenes on Better Call Saul affect her in real life.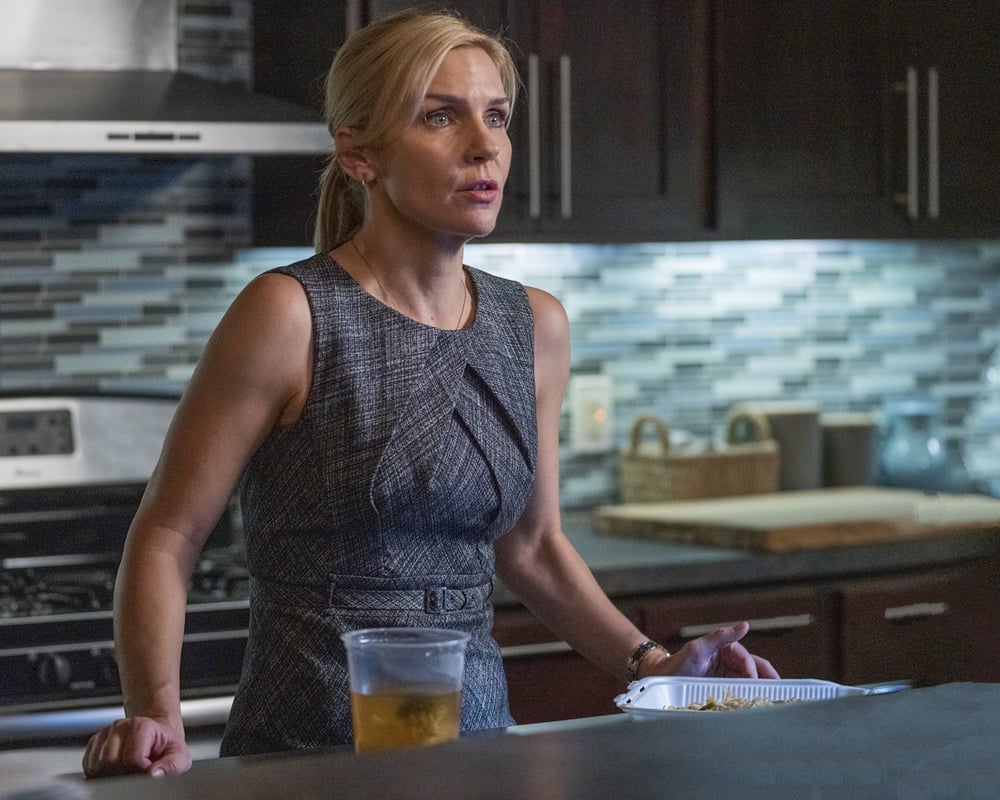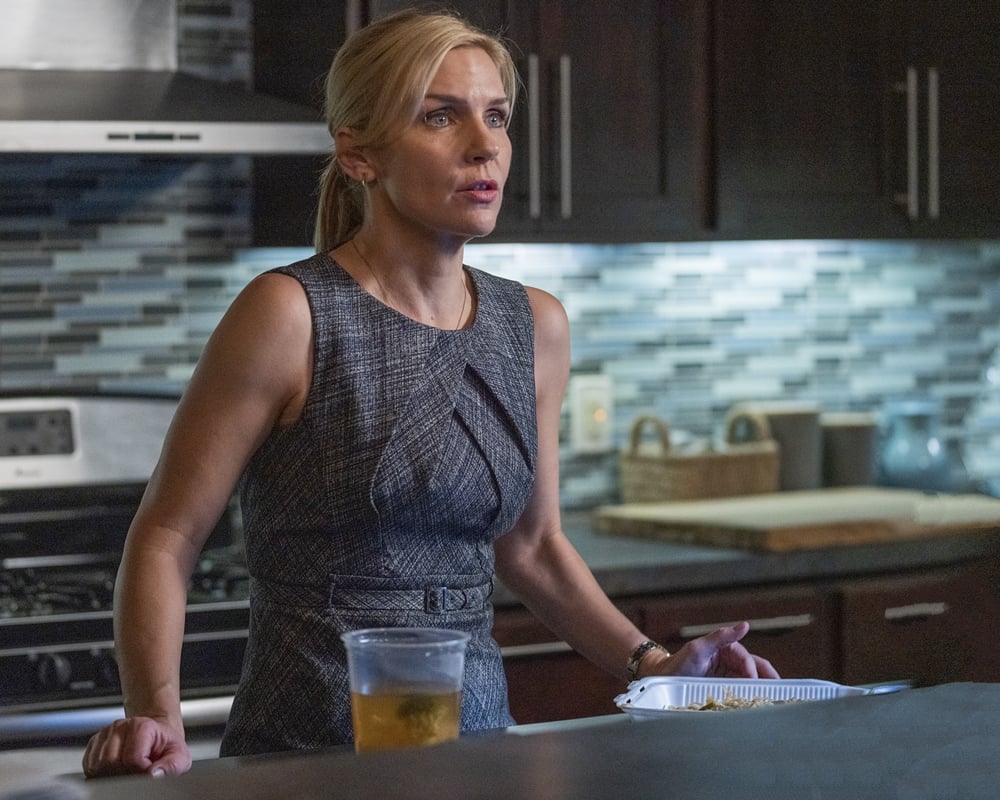 "Of course emotional scenes can get exhausting, not so much mentally, like oh my God, I have to do it again," Seehorn said. "It's your body, when you make yourself feel a lump in your throat because of what you've decided to play in the scene or make yourself be as still as you can so you don't get shot, you're tensing your atual body."
The Lalo Salamanca scene made Rhea Seehorn sore
Kim holds her own against Lalo Salamanca, but she knows how dangerous it is to have him in her house. Jimmy and Kim survive the visit, but Seehorn had to recover after.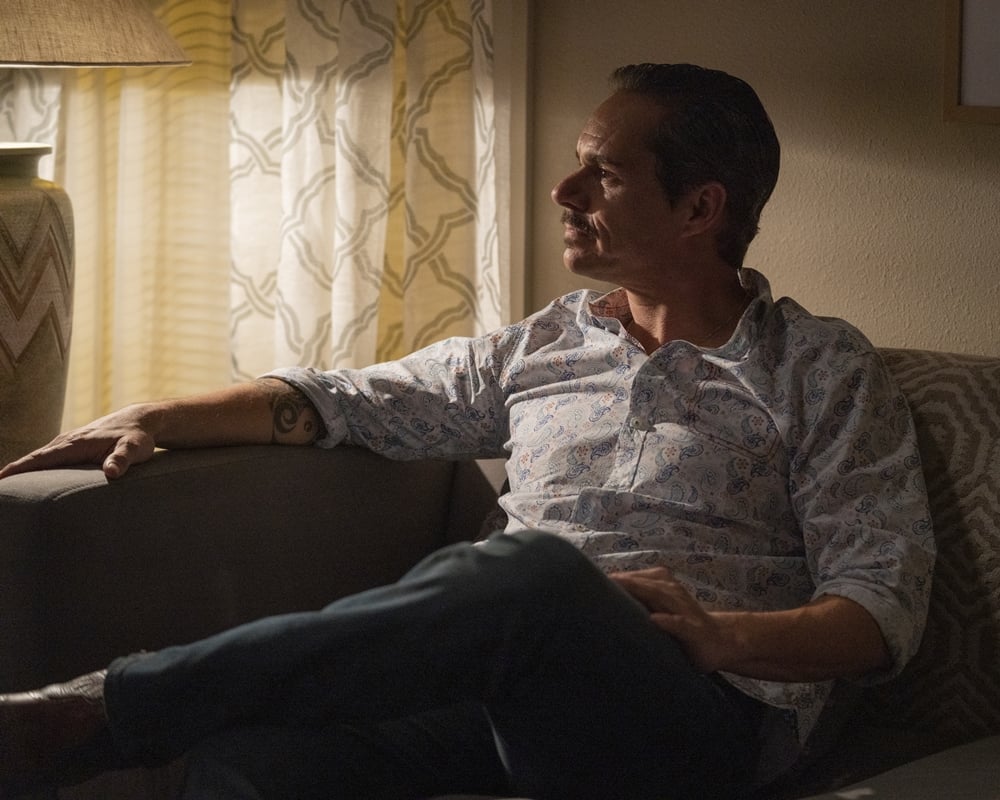 "So at the end of the day, I was sore because my body has no idea that we're playing pretend," Seehorn said. "You never feel like somebody's asking you to do it 20 times just to hope they find something great."
Even a scene of relief on 'Better Call Saul' is exhausting
Seehorn discussed an earlier scene in this Better Call Saul episode too. When Jimmy finally gets cell phone reception and calls Kim to let her know he's alive, that was tough too.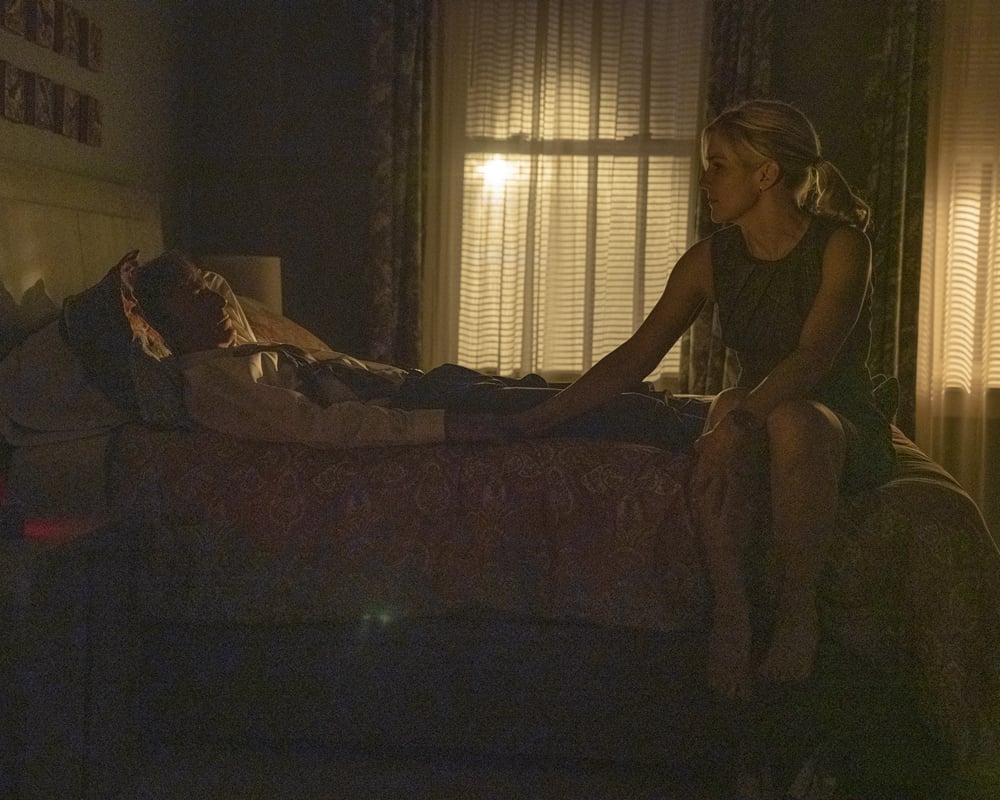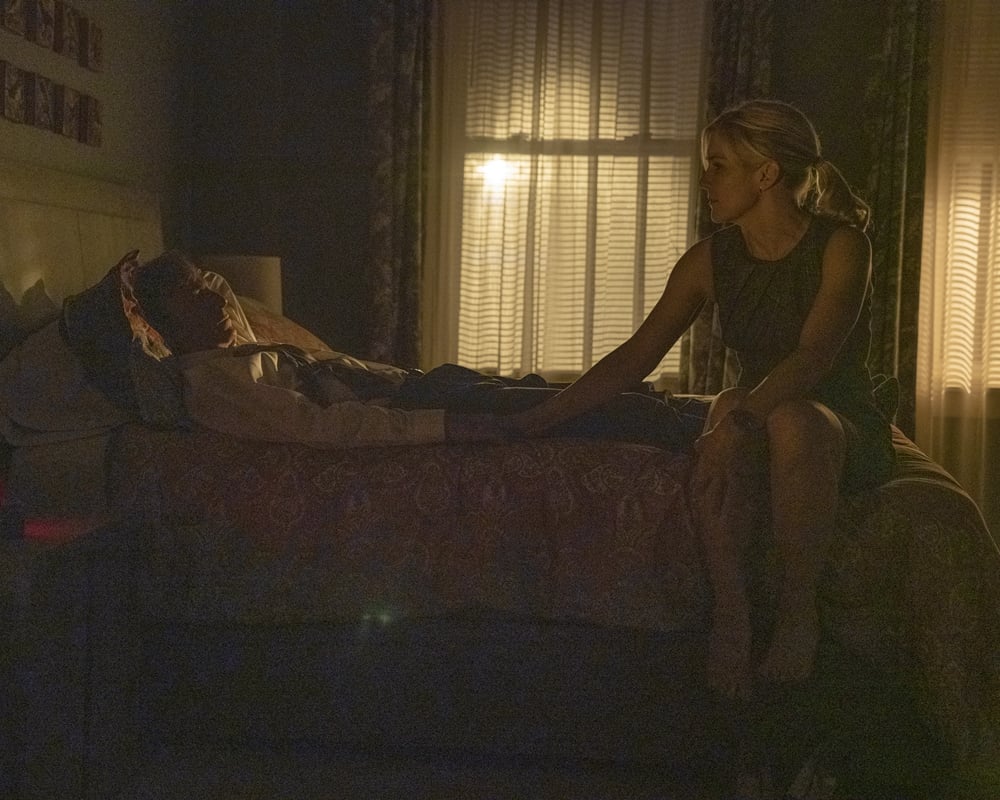 "I remember and we had to do that in a very short period of time," Seehorn said. "We got it and it was exhausting to drop, to be fine and then let something out immediately with no ramp. [Director Thomas Schnauz was] like, 'You're great. It's awesome. I got everything I want. We can move on.'"
Rhea Seehorn did one more take of the phone call
As exhausting as Better Call Saul can be, Seehorn will do it until she gets it right. She had second thoughts about the phone call scene.
"Normally, I want to tell myself don't ask for another," Seehorn said. "Actors are sometimes afraid to ask for another take, when everyone's ready and you're like no, I want another take. In a supportive environment like ours, you still get afraid because you're basically announcing to everyone, 'Wait 'til you get a load of what I'm about to do.' You're saying I have another idea that's better than us moving on."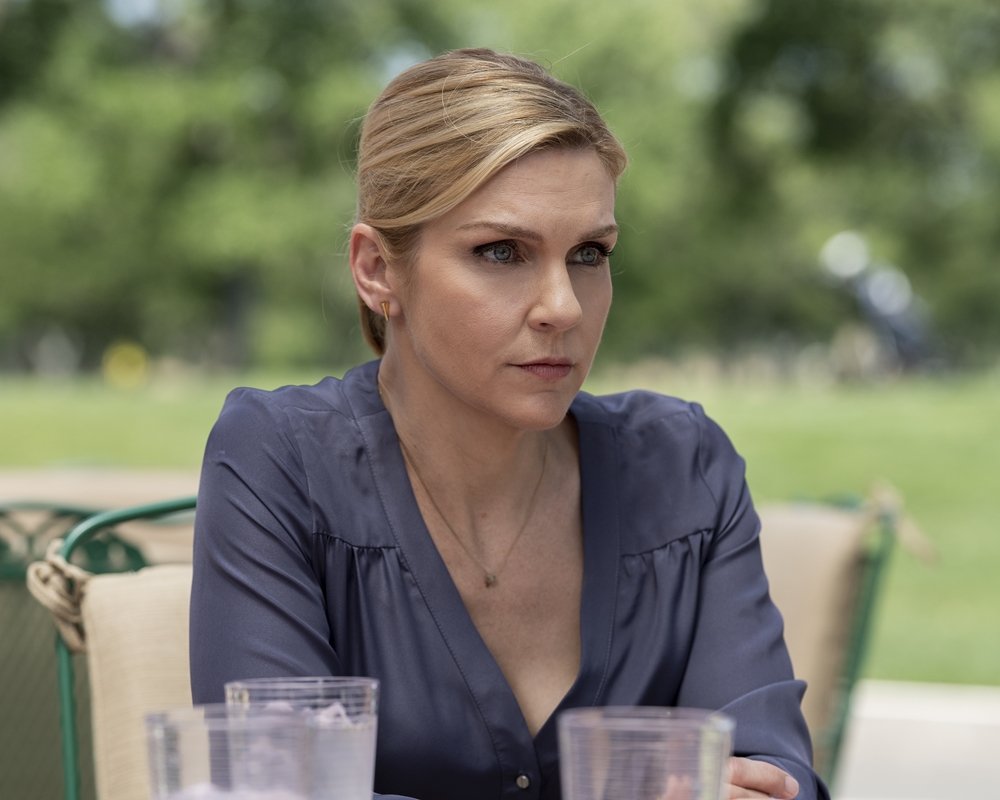 Seehorn is humble enough to know she doesn't always have a better idea for Better Call Saul. This time, she had a feeling though.
"Nine times out of 10, we all know this, it's not that different," Seehorn said. "So if it's about I hope I can finally act in this one, I try to suppress that. In this case, I said, 'I think we got the tragedy of the scene, but shouldn't it be barely tinted towards relief? It is sorrowful but it is finally being able to breathe. It's coming up out of being underwater.'"