'Better Call Saul' Star Rhea Seehorn Recalls Traumatic Experiences From Her Childhood In Japan
Better Call Saul keeps Rhea Seehorn living in Albuquerque, New Mexico for much of the year. Just add it to her roster of past homes. Those include Virginia, Arizona, Washington, D.C., New York and Japan. Seehorn was only two to five years old when she lived in Japan for her father's job as a Naval Investigative Service agent, but she remembers a few experiences vividly.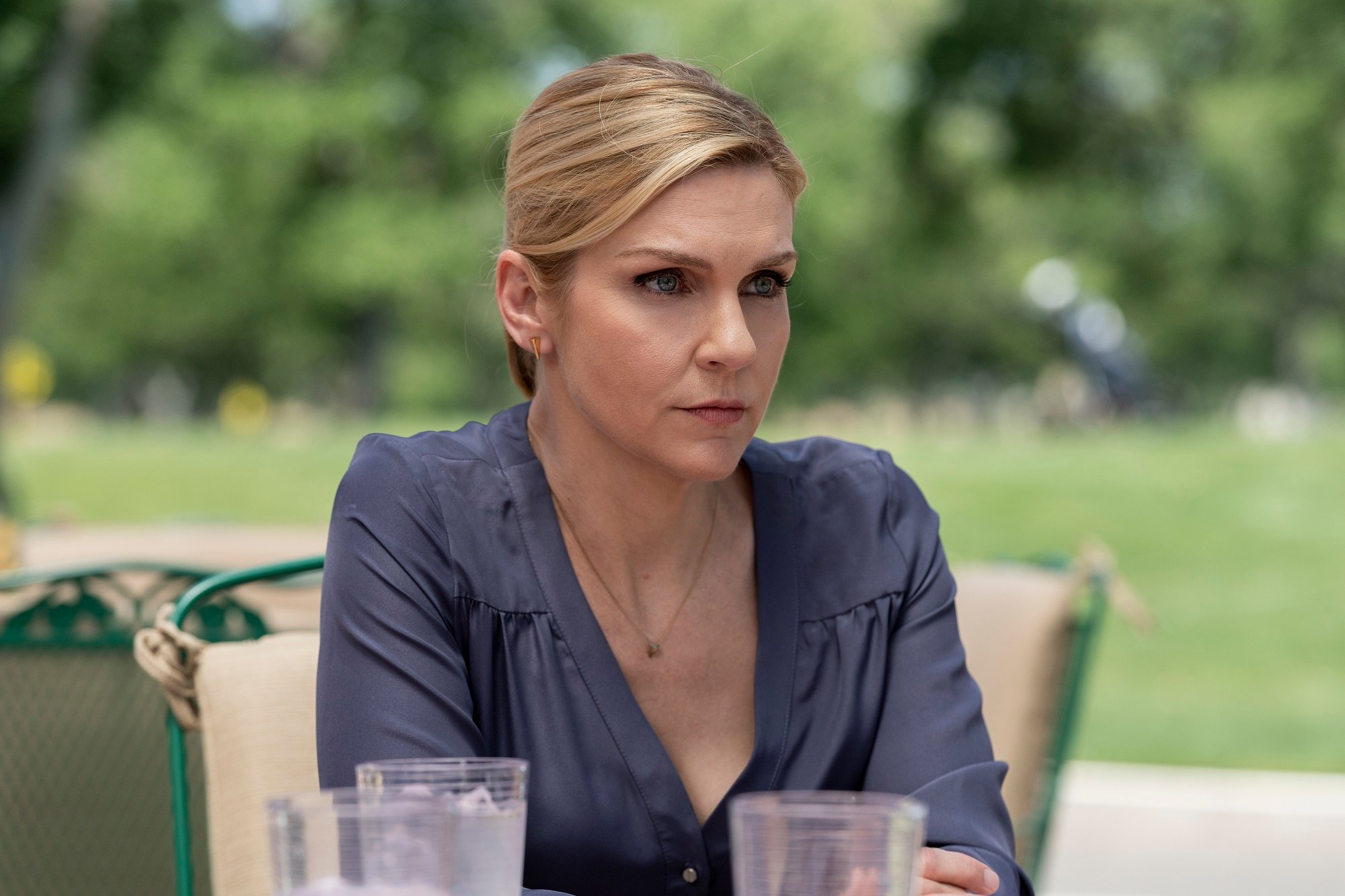 Seehorn appeared on the WTF With Marc Maron podcast on Nov. 12. When Maron asked her about her time in Japan, Seehorn rolled off several quite traumatic experiences.
Long before 'Better Call Saul,' Rhea Seehorn was on fire
Seehorn's first family home in Japan was not a house. It was a quonset hut, a half-cylinder WWI era housing unit.
"I remember being in a quonset hut at first and my mom really getting aggravated that my dad wasn't pushing [for a house]," Seehorn told Maron. "We were supposed to get a house in a regular civilian neighborhood instead of stay at a quonset hut. He was dragging his feet."
Nature decided for them.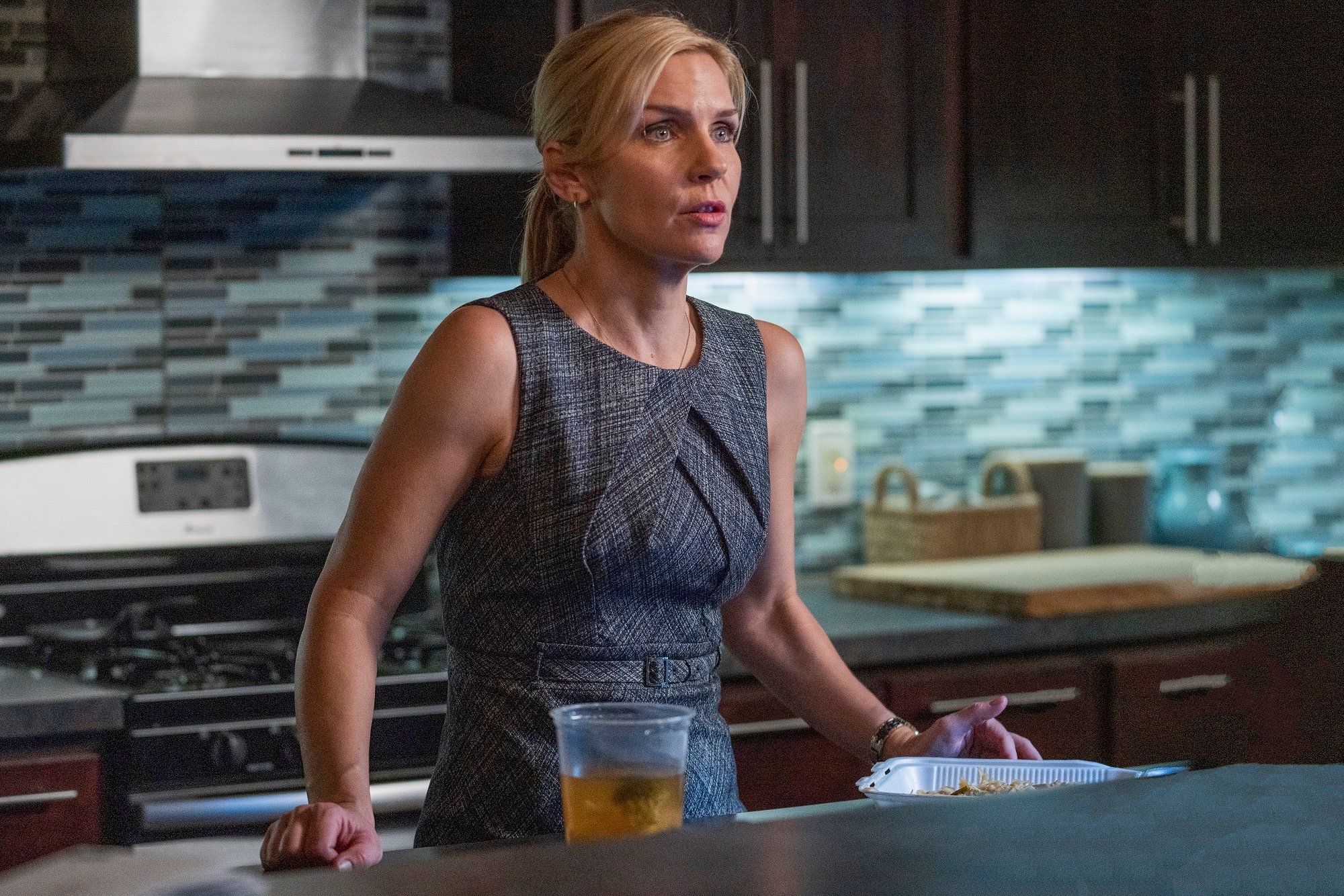 RELATED: 'Better Call Saul' Star Rhea Seehorn Reveals What She Added to Kim Wexler's Character in Season 1
"I remember playing Barbies in my room and my mom coming in extremely calmly, because I have one sister, 'Girls, pick up all your stuff because the house is on fire. We're going to wait outside,'" Seehorn said. "I was like what? She was super calm. We waited in the street and she had a bag packed already."
Seehorn later found out the cause of the fire.
"It was a pizza box that was in the oven and the oven got turned on," Seehorn said. "Anyway, we moved to a house immediately."
Japan prepared Rhea Seehorn for life in Hollywood
As an adult, Seehorn would move to California to pursue acting work. She got her first taste of seismic events while still a child in Japan.
I remember feeling my first earthquake. Huge earthquake. I was two to five but I totally remember, what a bizarre sensation. It was a big one. It still is. Absolutely. It's literally your world shaking and the only time that's not a figurative statement. The moment before you register that that's what's happening is super weird, which has happened to me now in California too where you're like am I? Did something happen to my brain? Oh, it's an earthquake. That little second before of have I lost it? What's going on?

Rhea Seehorn, WTF With Marc Maron podcast, 11/12/2020
'Better Call Saul' about this Japanese custom
The third traumatic experience was a purely cultural phenomenon. As the youngest daughter, a certain Japanese tradition constantly left her out. Jimmy McGill would never stand for this.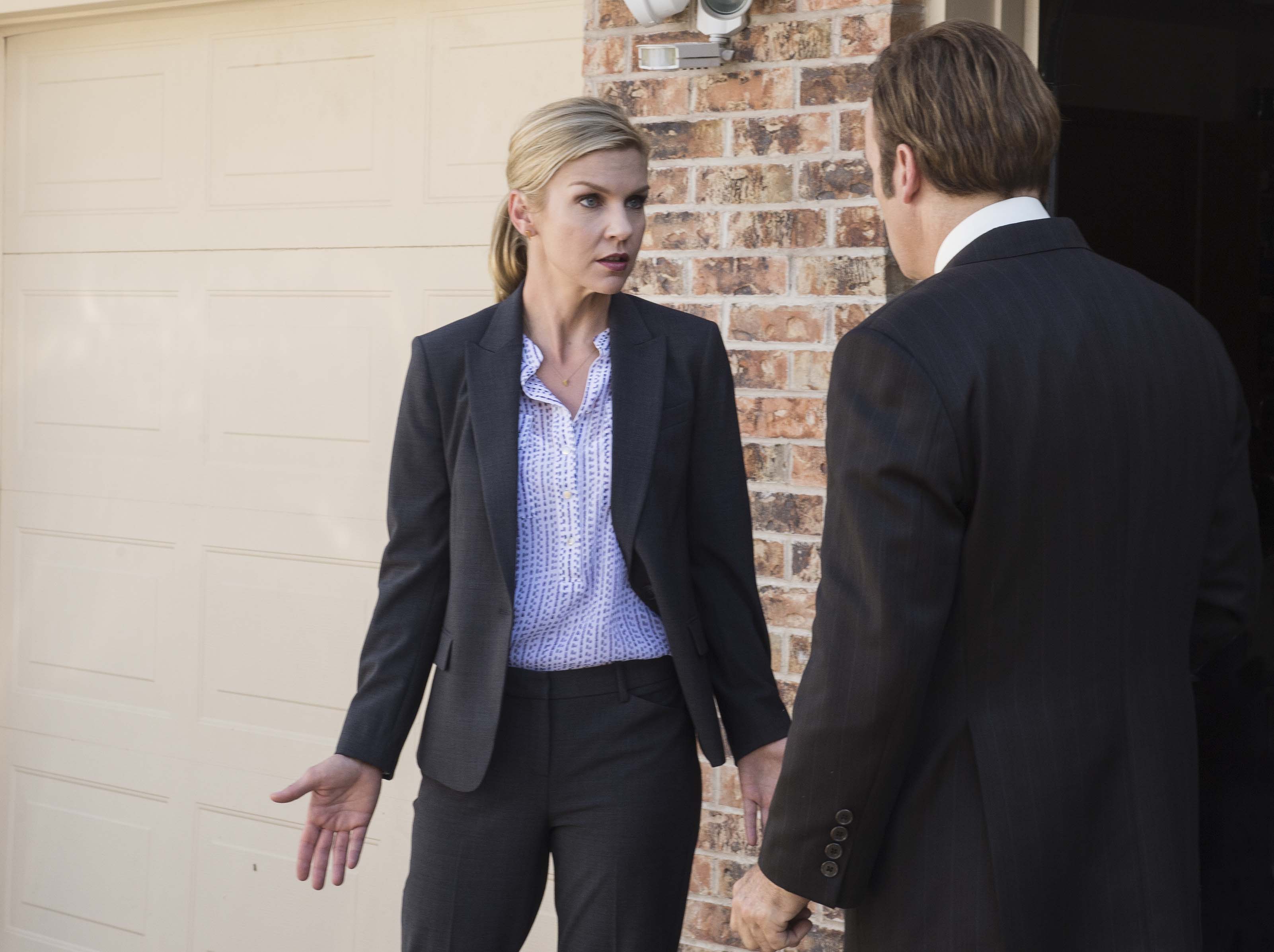 RELATED: 'Better Call Saul' Star Rhea Seehorn Explains Kim Wexler's 'Erratic' and 'Reckless' Action in Season 5
"There's a thing in traditional Japanese cultures that when you go to visit a man's house and you're trying to pay respect to his position, in this situation it would be my dad," Seehorn said. "Businessmen were coming over. You are supposed to give the most lavish gift you can to only the eldest daughter. I am the youngest of two and I used to scream bloody murder. My sister has beautiful presents. I got nothing. And I remember Bon Odori festivals. That's about it."