'Better Call Saul' Star Tony Dalton Revealed What Lalo Was Thinking During Kim Wexler Confrontation
The confrontation between Lalo Salamanca and Kim Wexler ranks as one of the best (and most intense) moments on Better Call Saul. It's a scene that had everyone on edge, fearing what would happen to Kim for challenging Lalo in such an angry and aggressive way. But in a surprise twist, Lalo simply walked away. Tony Dalton, who plays the menacing villain, said that's because Kim was actually right about what she said about him.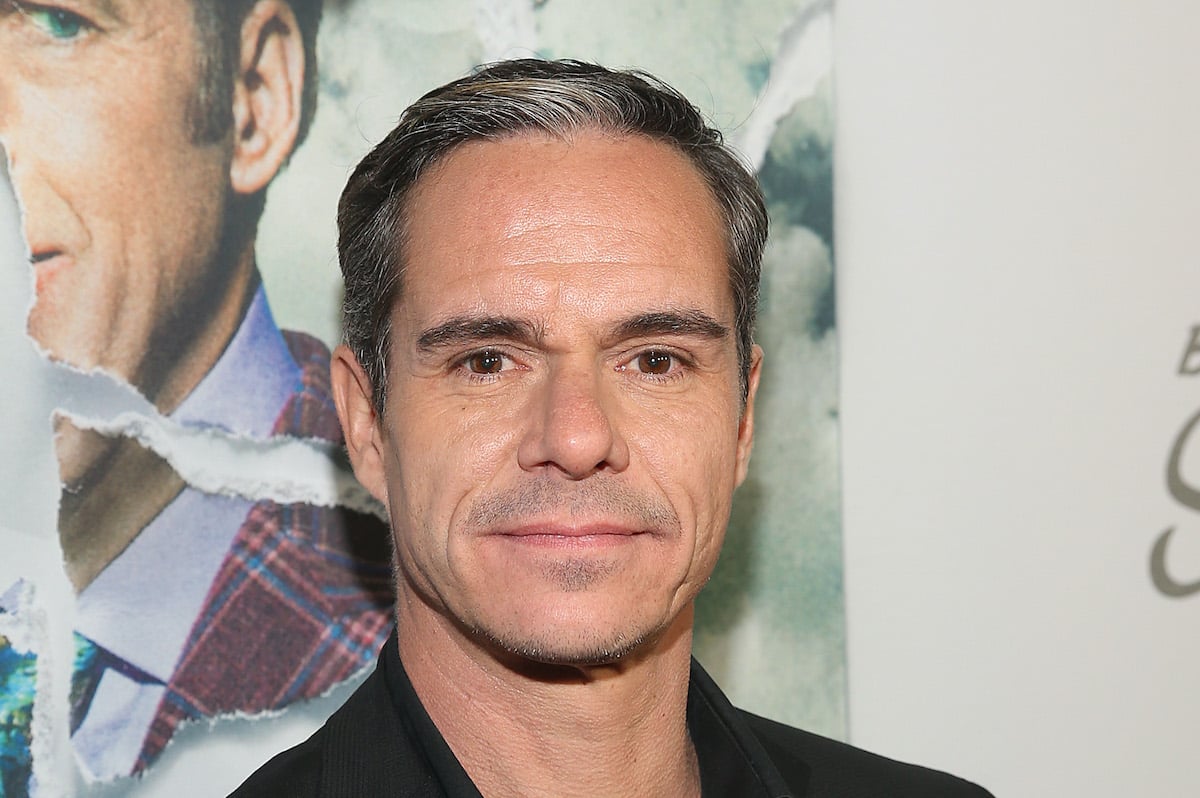 Lalo Salamanca and Kim Wexler clashed in the fifth season of 'Better Call Saul'
The confrontation happened at the end of Better Call Saul Season 5, when Lalo popped up at the Goodman home to question Saul Goodman about what happened when he went to pick up his bail money. Saul (Bob Odenkirk) stuck to his original story, telling Lalo that he got stranded and had to walk home. Lalo, who had found Saul's bullet-ridden car, found that hard to believe, making Saul repeat his story over and over.
His demand for another answer flustered Saul and annoyed Kim (Rhea Seehorn), who eventually butt in and confronted Lalo for involving Saul and then not trusting him. Lalo ultimately accepted her explanation and left quietly to Mexico.
RELATED: 'Better Call Saul': After Kim Meets Lalo, Fans Are Terrified It's a Prelude to Her Death
Tony Dalton on Lalo Salamanca's thoughts during that scene with Kim Wexler
Dalton spoke to The Los Angeles Times about Lalo's thoughts during that scene, telling the outlet that Lalo realized Kim was right and that he "probably" was overreacting.
"What [Kim is] saying — 'Get your house in order' — is right," he explained. "Also, it was like he's thinking, 'I'm going to Mexico, I'm getting all huffy-puffy about something that is probably nothing. I'm free. Let's get the hell out of here.' If she hadn't stepped up and said something, Lalo was going to kill her and Jimmy. But it became like a mother scolding her child. He never saw it coming."
Asked what he thinks will happen on the show next, Dalton said, "I don't know, man. But the cool thing about [creators Vince Gilligan and Peter Gould] and the writers is, whatever you think is going to happen, the complete opposite happens. I'm just here for the ride. I'm sure it's going to be amazing."
The next season of Better Call Saul is expected to address the aftermath of the attack on Lalo and what happens to him in the end. Many viewers believe he'll die because of Gus Fring's comment in Breaking Bad that he exterminated the Salamancas. But it's possible he never learned Lalo had survived the attempt on his life.
RELATED: 'Better Call Saul': 5 Characters Whose Fates Are Up in the Air Going Into Season 6
Find out when Better Call Saul returns
Better Call Saul is expected to return in 2022 with its sixth and final season. No exact release date has been shared, but we'll let you know when there's an announcement.