'Better Call Saul': Tony Dalton Teases Season 6 Lalo — 'Now He's Pissed'
Tony Dalton teased that Lalo will be very different from his usual happy-go-lucky self in 'Better Call Saul' Season 6.
Better Call Saul returns tonight with the season 6 premiere, and fans should expect to see a different side of Lalo Salamanca. So far, Tony Dalton's character has maintained a happy and unconcerned attitude, but that's all about to change. Lalo narrowly avoided being killed by assassins at the end of season 5, and now he's not so cheerful anymore.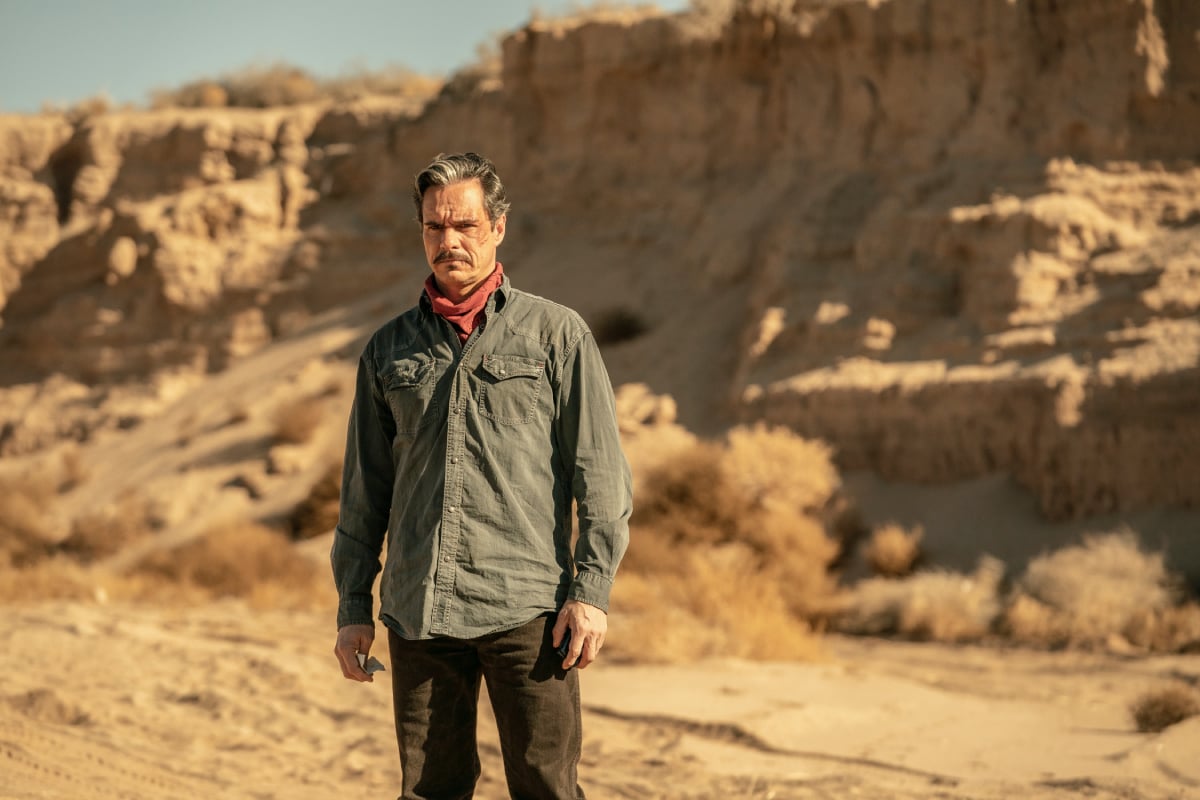 Lalo has a different personality than most of the 'Better Call Saul' bad guys
Tony Dalton's character Lalo arrived in Better Call Saul Season 4 after Hector Salamanca suffered a stroke. When Nacho first encountered Lalo he was singing and cooking a family recipe at El Michoacano. Despite being a violent and dangerous man, Lalo maintains an oddly cheerful personality.
Lalo contrasts most of the serious and stoic characters in the Breaking Bad spinoff. He has the uncanny ability to be both charming and terrifying. "I think that's one of the things that I was able to bring to the character that wasn't on the paper," Dalton told GQ.
"I'd done characters before that were exactly the opposite—no charms, grays, stoic. So I just wanted somebody that you wanted to see and be with the whole time. Also, the fact that the whole series—the bad guys are very serious, from Gus to Tuco. They're very not happy campers."
Tony Dalton teased Lalo won't be so happy in 'Better Call Saul' Season 6
Toward the end of Better Call Saul Season 5, Gus hired a group of assassins to kill Lalo at his estate. Nacho agreed to open the gate for the assassins, though he had to stop and have a drink when Lalo spotted him. Nacho manages to let the assassins in, but Lalo narrowly escapes with his life.
Now Lalo is angry, and things are going to be a little different when Better Call Saul returns with season 6. "I think that Lalo in season five wasn't taking everything very seriously. He was kind of on vacation, taking care of the farm if you will. He went back home when it was all over," Dalton told GQ.
"Then they went in and they killed all his people," he continued, referencing the assassination attempt. "Now he's pissed. Now he's not happy anymore. And he was happy the whole time. It's not even his fault! He was having a good old time. They were the ones who got him all pissed."
Will Lalo die in the final season of 'Better Call Saul'?
Lalo might have a cheerful attitude, but Better Call Saul fans know how dangerous and violent he can be. Lalo seems aware that Nacho was involved in his attempted murder and he's sure to be out for blood in Better Call Saul Season 6.
Some fans believe that Lalo will die before the end of Better Call Saul, because of a line from Breaking Bad. In season 4, Gus visits Hector and informs him that he is the only living Salamance. This would seem to imply that Lalo is dead, though it's possible that he could be alive without Gus' knowledge. Fans will have to tune in to find out the details surrounding Lalo's fate.
Better Call Saul Season 6 premieres on AMC on April 18, 2022.