Tony Dalton Compares Feud in 'Better Call Saul' With Rivalry in 'Tiger King'
Feuds make for great entertainment. From real-life disputes, like the one between Taylor Swift and Kim Kardashian West, to the fictional feuds found in movies and television, nothing captivates an audience like a good rivalry.  The characters in the Breaking Bad/Better Call Saul universe are no stranger to a feud. In this season of Better Call Saul, fans have gotten a closer look at the competition between Gus Fring and Hector Salamanca.
Actor Tony Dalton compared their lifelong feud to what went on between Joseph Maldonado-Passage (a.k.a. Joe Exotic) and Carole Baskin in Tiger King: Murder, Mayhem and Madness.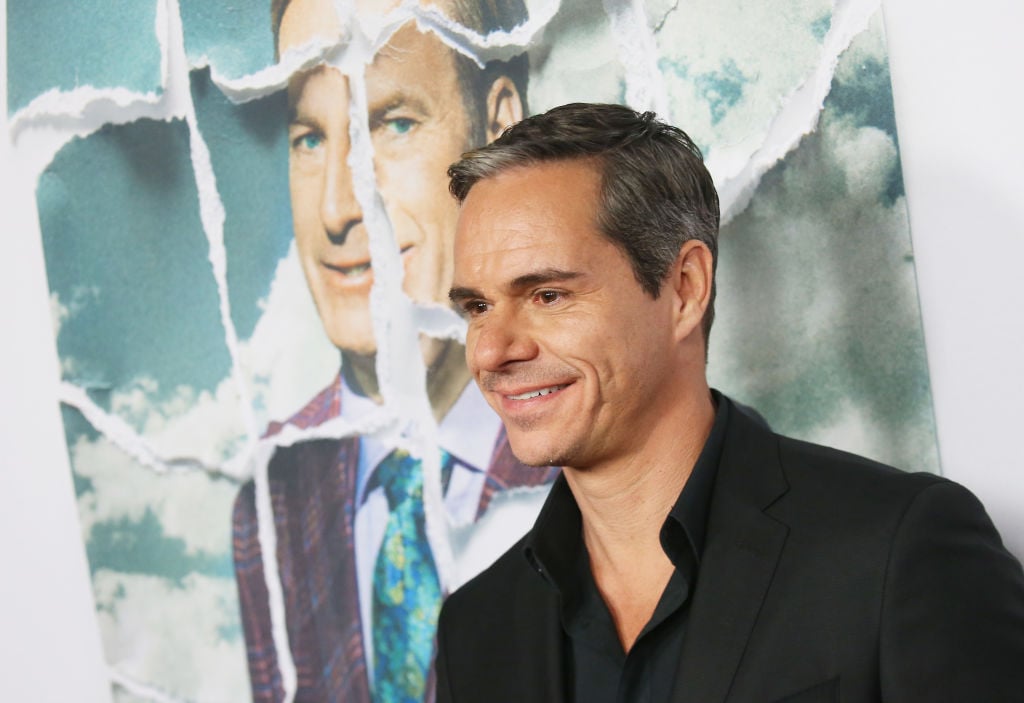 Gus Fring and Hector Salamanca's rilvalry
By the time we meet Saul in Breaking Bad, we know that he's a "friend of the cartel." Better Call Saul shows fans where that relationship began, as well as how far back the feud between Gus Fring and the Salamancas goes.
In Breaking Bad, we learn of the tumultuous relationship between Gus Fring and Don Eladio, the leader of the Juárez Cartel, and his right-hand-man, Hector Salamanca. In the Breaking Bad episode "Hermanos," Fring's partner Maximino Arciniega is shot in the head by Hector Salamanca for disrespecting the cartel. After watching his friend and business partner die, it becomes Gus Fring's mission to avenge Max's death.
Better Call Saul illustrates the tension between the Salamancas and Gus Fring, who both sell drugs north of the Mexican border. Driven by hatred and resentment, Gus puts a lot of effort into sabotaging the Salamancas so as to enact his revenge for Max. 
Joe Exotic's feud with Carole Baskin
One of the main storylines in Netflix's Tiger King is the feud between Maldonado-Passage, owner of the G.W. Zoo in Oklahoma, and Baskin, owner of the Big Cat Rescue in Florida. Baskin disliked that Maldonado-Passage's operation, which allowed the breeding and selling of cats, as well as cub-petting. Maldonado-Passage hated the way Baskin defamed his zoo, so he began making claims that she killed her second husband, Don Lewis. 
For a while, all of Maldonado-Passage's energy was put toward taking down Baskin's operation. Tiger King documents his many efforts to defame Baskin, but in the end, she came out on top. Maldonado-Passage was sentenced to 22 years in prison for harming animals and his infamous murder-for-hire plot to have Baskin killed. 
The similarity between 'Tiger King' and 'Better Call Saul'
In an interview with Screen Rant, Dalton, who plays Eduardo "Lalo" Salamanca, explained how the feud in Tiger King is similar to what evolves between Gus and the Salamancas throughout Better Call Saul: 
It's this old school rivalry from years behind; they'll just never stop. They'll hate each other until the end. In this huge universe of so many possibilities, they're just kind of set on each other, just staring each other down. The word in English escapes me for this sort of stubbornness. Just let it go, man. It's gonna be your downfall. That's what I find interesting, which you see in real life.

Tony Dalton, Screen Rant
Contrary to Dalton's belief, it looks like some things do come to an end. In an interview with Netflix from jail, Maldonado-Passage said he was "done with the Carole Baskin saga." Now, his attention is focused on getting himself out of jail and exonerated of all charges.
Up Next: 'Better Call Saul': Bob Odenkirk Says It's Harder to Play Jimmy McGill Than Saul Goodman