'Better Call Saul': Vince Gilligan Originally Didn't Want Lalo Salamanca on the Show
Lalo Salamanca (Tony Dalton) has become the big bad of Better Call Saul. Season 6 begins in the aftermath of the attempted assassination of Lalo. Nacho Varga (Michael Mando) goes on the run for having helped Mike (Jonathan Banks) and Gus (Giancarlo Esposito) with the hit. Breaking Bad and Better Call Saul creator Vince Gilligan recently revealed he never wanted Lalo Salamanca in the prequel anyway.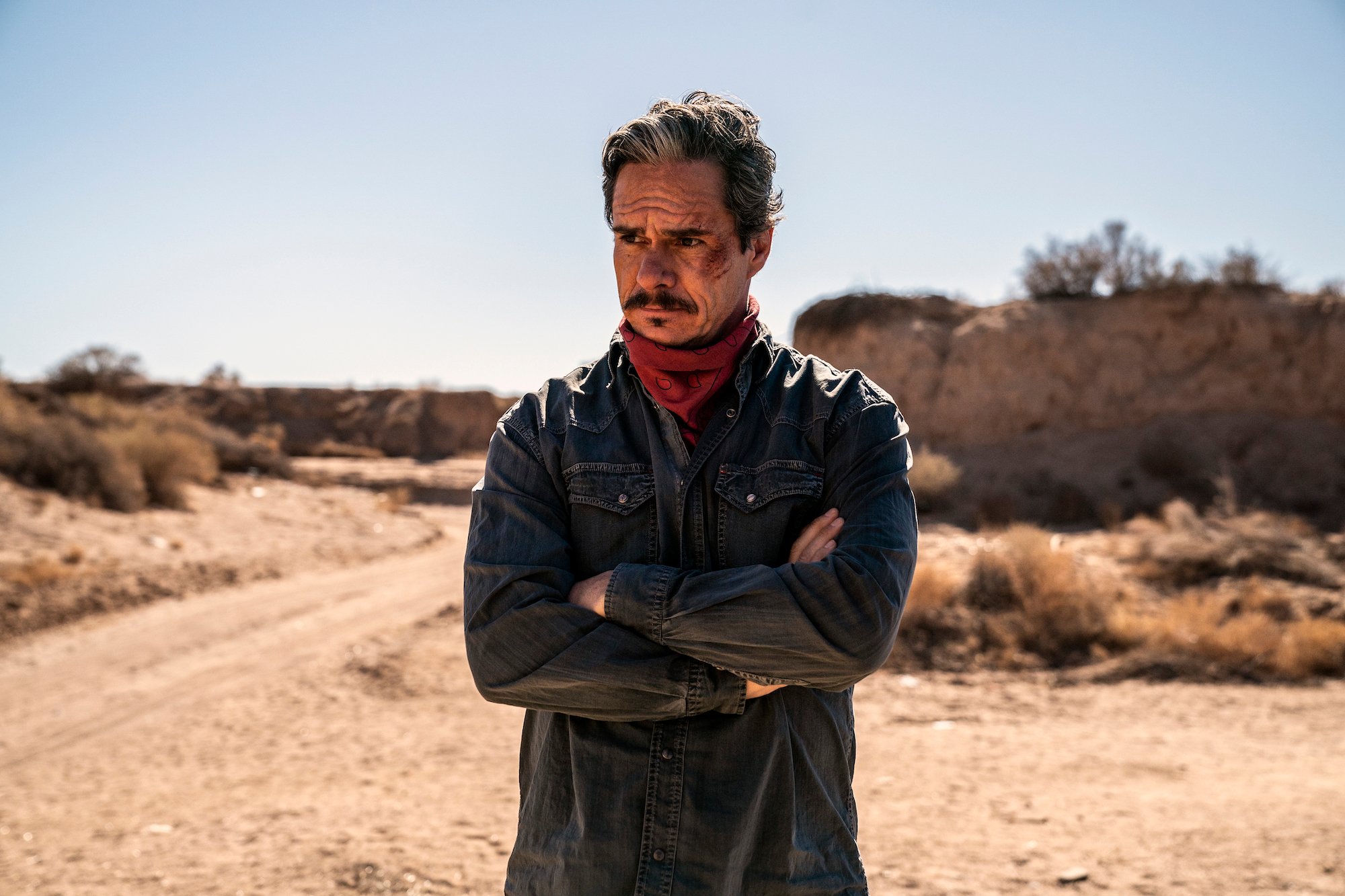 Gilligan was a guest on the Better Call Saul Insider podcast on April 19, the day after the episode "Carrot and Stick" aired. Gilligan discussed directing "Carrot and Stick" and also his misgivings about including Lalo. Better Call Saul Season 6 airs Mondays at 9 p.m. on AMC.
'Better Call Saul' co-creator Vince Gilligan thought Lalo Salamanca didn't belong in the prequel
When Bob Odenkirk first played Saul Goodman on Breaking Bad, he mentioned Lalo, and Nacho. He thinks Lalo sent Walter White (Bryan Cranston) and Jesse Pinkman (Aaron Paul) to kill him. When he finds out they're unaffiliated, they move on. Gilligan didn't think that was enough reason to create a whole Better Call Saul character for Lalo.
"I'll give credit yet again to Peter Gould for the fact that there is a Lalo character in Better Call Saul because I have said it before, I'll say it again here for posterity," Gilligan said on Better Call Saul Insider. "I was ready to give up on that. It's one quick mention in the very first episode that Saul Goodman ever appears in back in Breaking Bad, some throwaway line about Lalo. We never meant anything by it. It was just a line."
'Better Call Saul': Vince Gilligan thought he was right about Lalo Salamanca for many seasons
Dalton made his first appearance in season 4 of Better Call Saul. Gilligan wasn't resistant but he wasn't too supportive either. 
"You said we've got to figure out how to get him into Better Call Saul," Gilligan said to Gould. "I finally somewhere along the line in the last six years said, 'Who cares?' And you kept pushing for it. We wouldn't have had Tony Dalton if I had won that, it wasn't really an argument, but I was just like go with God but I don't see that it's worth that big a push. Man, I was so wrong. We wouldn't have Tony Dalton if everyone listened to me. So good job."
It took a long casting search for Lalo Salamanca
Gould said once they figured out how to incorporate Lalo into Better Call Saul, they still had to find the actor. He gave the casting directors, Sharon Bialy and Sherry Thomas, full credit for finding Dalton.
"He was mentioned in Breaking Bad, of course, the character Lalo," Gould said. "It took us quite a while to get to him. Bialy and Thomas, our casting folks, are the best ever. They brought us Tony and thank God they did because he's not only charismatic on screen and incredible in the role. He's also just a nice guy and so fun to work with. We're very, very grateful."