'Better Call Saul': Vince Gilligan Thinks Lalo Salamanca Would Have Been a Worthy Opponent for Walter White on 'Breaking Bad'
[Spoiler alert: Spoilers ahead for Better Call Saul Season 5]
One of the most amazing elements of Better Call Saul is that it doesn't just rely on character cameos from Breaking Bad to make it popular. Yes, the return of Hank and Gomez was exciting. But showrunners proved their brilliance by creating new characters that are just as enticing as the familiar faces we remember. If not more.
One of these intriguing new additions is Lalo Salamanca. He's quickly become a fan favorite since his introduction in season 4 and now that he's survived the explosive season 5 finale, we're all looking forward to seeing him the final season, too.
Recently, co-creator Vince Gilligan admitted that Lalo would have made a worthy opponent for Breaking Bad's Heisenberg.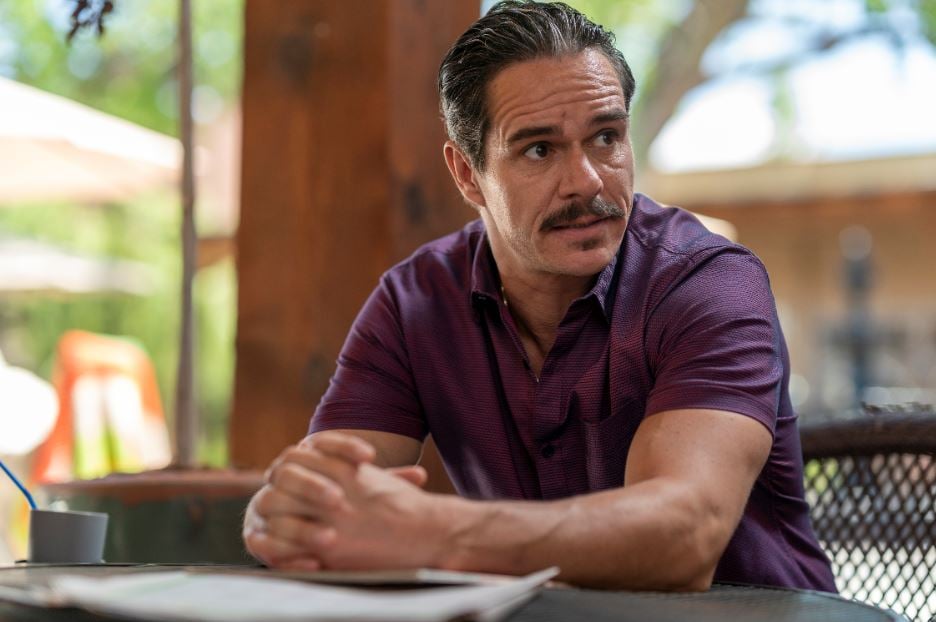 Lalo becomes a main antagonist in season 5
It's hard to imagine Better Call Saul without Lalo, the cartel enforcer who was sent north of the border to keep an eye on the Salamanca's rival, Gus Fring. Actor Tony Dalton brings an enormous amount of personality to the role and plays Lalo as a person with charisma and charm. In many ways, his friendly demeanor makes him even more terrifying. Lalo is cunning, maniacal, and deadly, all with a smile.
And showrunner Gilligan didn't even want Lalo to exist. The character was created based on a single line Saul Goodman says in Breaking Bad. The co-creator didn't think it was necessary to follow up on that tiny detail but now is so glad he did.
Vince Gilligan wasn't on board with Lalo at first
"I'm embarrassed to admit this now," Gilligan told Rolling Stone, "but back in Season 1 or 2, when I was more active on the show, Peter kept saying, 'We've gotta answer who Lalo is,' and I finally said, 'I don't know that we need to answer every single question.' And, man, I was wrong."
He continued: "If Peter hadn't pushed, we wouldn't have Tony Dalton. We wouldn't have this amazing character. So, some of the ones that I found the most frustrating to deal with, that I said, 'Ah, the hell with them. Who cares?' tend to be the best ones of all."
The showrunner admitted Lalo would be a worthy opponent for Walter White
Walter White went up against some of the most dangerous cartel bigwigs and outwitted every single one, including his ultimate nemesis, Gus Fring.
Breaking Bad fans can never forget the insane moment when Walt murders Fring using Hector Salamanca as a suicide bomber, rigging an explosive to his wheelchair and fitting the detonator into Hector's bell in "Face Off."
But before all that, Lalo is engaged in a war with Fring, and as of season 5 he's winning. Fring sent his "best assassins" to kill Lalo in his home in the season 5 finale, but Lalo outsmarted them and escaped after forcing one to call and say the job was done. So now Fring has no idea Lalo is alive.
Could Lalo take on Heisenberg?
If Lalo can outsmart Fring, could he also outsmart the brilliant, unstoppable Heisenberg? Gilligan said it's possible. "Who knows?" the showrunner told Rolling Stone. "That [going up against Lalo] might have been a bridge too far for Walter White."
Lalo and Walt will never meet. But we can imagine if they did, it would have been an epic battle of the minds.