'Better Call Saul': What is the Net Worth of Giancarlo Esposito?
From School Daze to Better Call Saul, Giancarlo Esposito has tackled roles in virtually every entertainment genre. And with nearly 200 credits on his resume, he has amassed a hefty fortune. Here's a snapshot of Esposito's career and the scoop on the actor's net worth.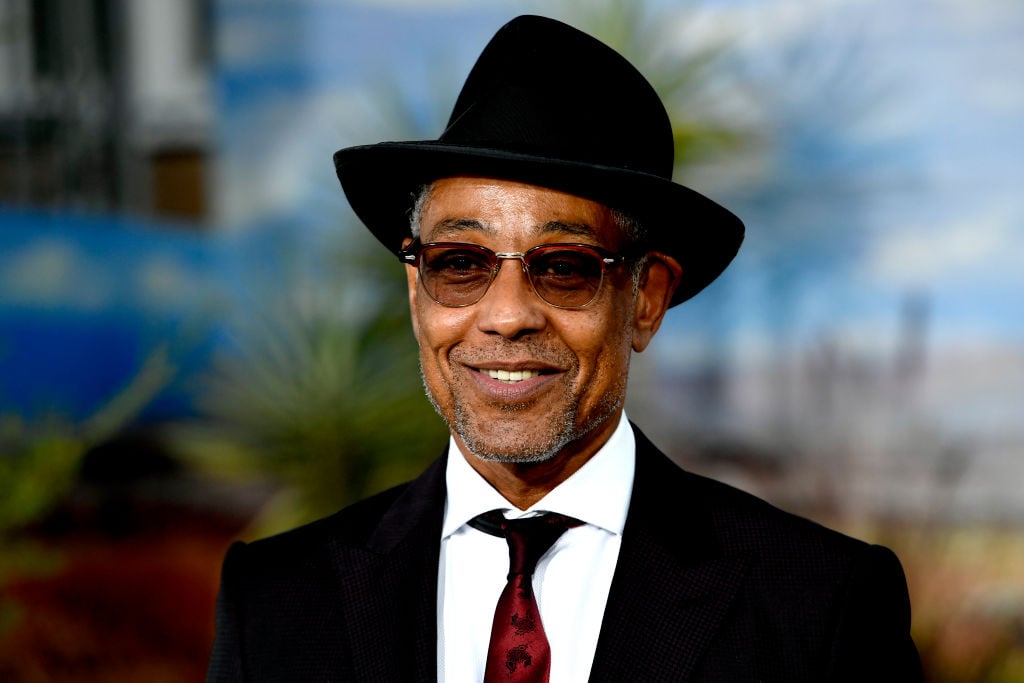 Giancarlo Esposito started on daytime television
Esposito began his on-screen career in daytime television with stints on Guiding Light, Another World, and Sesame Street. The performer dabbled in projects ranging from drama to comedy and appeared in a slew of daytime and primetime TV programs from the 1980s through the new millennium.
Fans may recognize Esposito from gigs on procedurals, including Homicide: Life on the Street and Law & Order. In the realm of fantasy, he brought humanity to the Magic Mirror named Sidney Glass on ABC's Once Upon a Time. But his most famous character just may be the one who dwells on AMC.
Giancarlo Esposito is an AMC network star
RELATED: 'Creepshow': Episode 1 Drops on AMC With Tobin Bell and Giancarlo Esposito
Esposito seems to have set up residence on the AMC network, and fans are totally on board. The actor originated the role of Gus Fring on the network's original drama Breaking Bad. The fan-favorite villain, Gus, was a thorn in the side of science teacher turned meth maker, Walter White.
For fans who dug Gus' ice-cold persona, the baddie was dispatched too soon. But, to the delight of Los Pollos Hermanos lovers everywhere, Esposito resurrected the character on the AMC prequel, Better Call Saul. Astute viewers will have also spotted the star in a guest spot on Creepshow, the anthology series with a home on AMC's streaming platform, Shudder.
From small-screen success to big-screen blockbusters
RELATED: 'School Daze': Why Director Spike Lee Says 'Bill Cosby Jacked Us'
Aside from Esposito's supreme success on television, over the last 40 years, he has diversified his acting projects with parts in big-screen features. Some of his most poignant work can be seen in director Spike Lee's films, including School Daze, Do the Right Thing, Mo' Better Blues, and Malcolm X.
Movie buffs may also remember him from The Usual Suspects, Ali, and The Maze Runner series, among many other titles. What's more, Esposito has several projects in the works, which will undoubtedly boost his bottom line.
What is the net worth of Giancarlo Esposito?
RELATED: 'Better Call Saul': Who Has the Higher Net Worth, Bob Odenkirk, or Giancarlo Esposito?
Esposito has built an extraordinary career that has allowed him to increase his fame and fortune. According to Celebrity Net Worth, he has amassed an estimated $6 million in total wealth. With additional projects on the horizon, Esposito has the potential to grow his treasure even more.
Better Call Saul is scheduled to return with season 6 during the 2020-2021 season. Until then, fans can catch up on previous seasons of the show along with the original series, Breaking Bad, now streaming on Netflix.
RELATED: 'The Office': Mindy Kaling's Net Worth and What's Next for the Star