'Better Call Saul': Who Has the Higher Net Worth, Bob Odenkirk, or Giancarlo Esposito?
AMC's Better Call Saul gave new life to characters that audiences loved on the wildly successful drama, Breaking Bad. As a prequel to the original series, Better Call Saul follows the rise of the legal eagle, Jimmy McGill, as he becomes Saul Goodman.
Fans of Breaking Bad were giddy when the series, starring Bob Odenkirk, launched back in 2015. And Twitter could barely contain the excitement when Giancarlo Esposito signed on to resurrect Gus Fring. When it comes to popularity, charisma, and swagger, both actors inspire fan frenzy. Here's how the co-stars stack up with regard to net worth.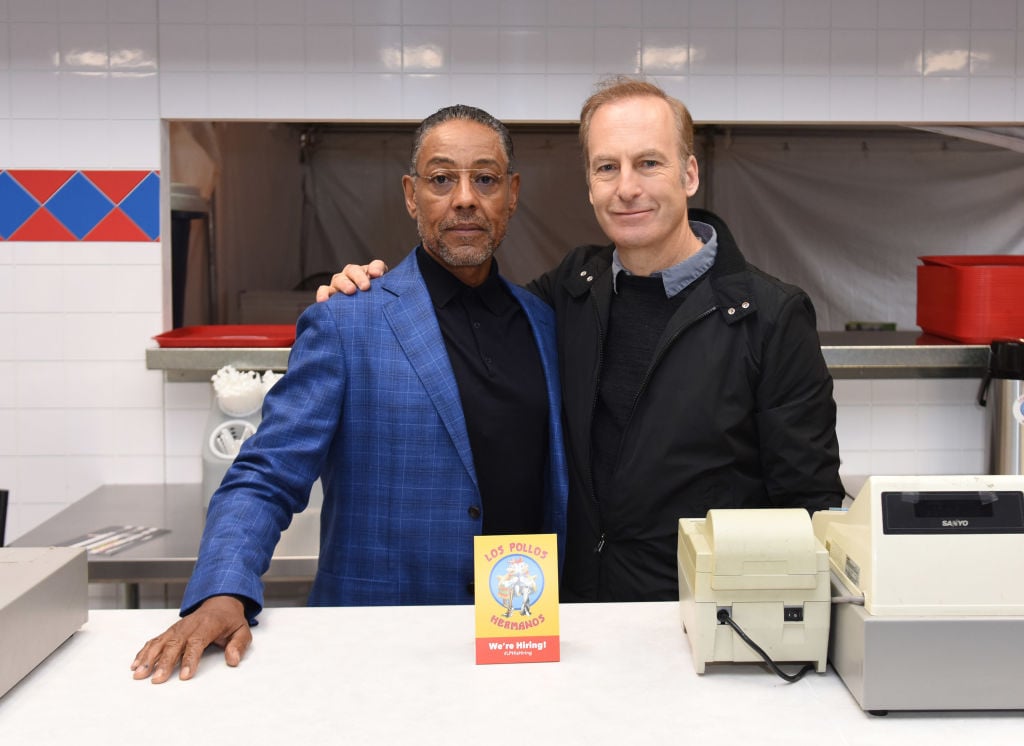 Who boasts the bigger bank account, Bob Odenkirk or Giancarlo Esposito?
Both Esposito and Odenkirk have earned serious coin on Better Call Saul and beyond. Celebrity Net Worth estimates that Esposito is worth a cool $6 million. And according to the outlet, Odenkirk's fortune amounts to about $10 million. From horror to drama to comedy, the stars have appeared in well over 100 projects each. And both Odenkirk and Esposito have even more gigs on the horizon.
What's next for Bob Odenkirk?
Odenkirk is an accomplished writer, director, producer, and actor with plenty of irons in the fire. From The Cable Guy to Arrested Development, the performer has been popping up on the big and small screens for over three decades.
Aside from his impressive acting resume, he has made his mark behind the scenes as a creative force in entertainment. Astute fans will note that he has written scripts for shows, including The Ben Stiller Show, Late Night with Conan O'Brien, and over 100 episodes of Saturday Night Live.
Next up, Odenkirk is starring in and producing, Nobody, due in 2021. Connie Neilsen and Christopher Lloyd will appear alongside Odenkirk in the movie.
What's next for Giancarlo Esposito?
With 180 acting credits – and counting – under his belt, Esposito is a Hollywood O.G. Some of his most memorable roles were in director Spike Lee's films, School Daze, Do the Right Thing, and Malcolm X. Movie buffs will also remember him from The Maze Runner Series. In addition to his vast experience in feature films, Esposito has done a significant amount of small-screen work, including his stints on Breaking Bad and Better Call Saul.
Next up, Esposito will appear alongside James Franco, Ashton Kutcher, and Analeigh Tipton, among others, in The Long Home. The drama is expected to drop in 2020.
How can fans catch up on 'Better Call Saul'?
Better Call Saul has aired for five seasons on AMC. Since its debut, the show has enjoyed critical acclaim and fan adoration. With a Fresh Rating from Rotten Tomatoes, a whopping 97% on the Tomatometer, and an average audience score of 96%, Better Call Saul is a bona fide hit. The show is expected to return with new episodes during the 2020-2021 broadcast season. But it's not too late for viewers who have yet to jump on board. Fans can stream previous seasons of Better Call Saul on Netflix.