'Better Call Saul': Why Fans Love Kim Wexler So Much But Hated Skyler White on 'Breaking Bad'
Most 'Breaking Bad' fans found Skyler White insufferable, yet they're in love with 'Better Call Saul's' Kim Wexler. Why?
Most fans of Better Call Saul found their way to the AMC series via Breaking Bad. The show is good enough to stand on its own — in fact, some critics are murmuring that it could surpass the original in terms of quality, especially in the final season. But that doesn't change the fact that most Better Call Saul fans are intimately familiar with Walter White's twisted world.
Anyone who watched Breaking Bad knows that Walt's wife, Skyler, was one of the most polarizing characters in the series. People truly hated her — so much that they'd hurl threats at Anna Gunn, the actress who played her. However, Jimmy McGill's love interest doesn't receive the same treatment. Most fans love her more than they love Jimmy, or at least, they respect her more.
What's the difference? Why is there so much hate for Skyler and love for Kim?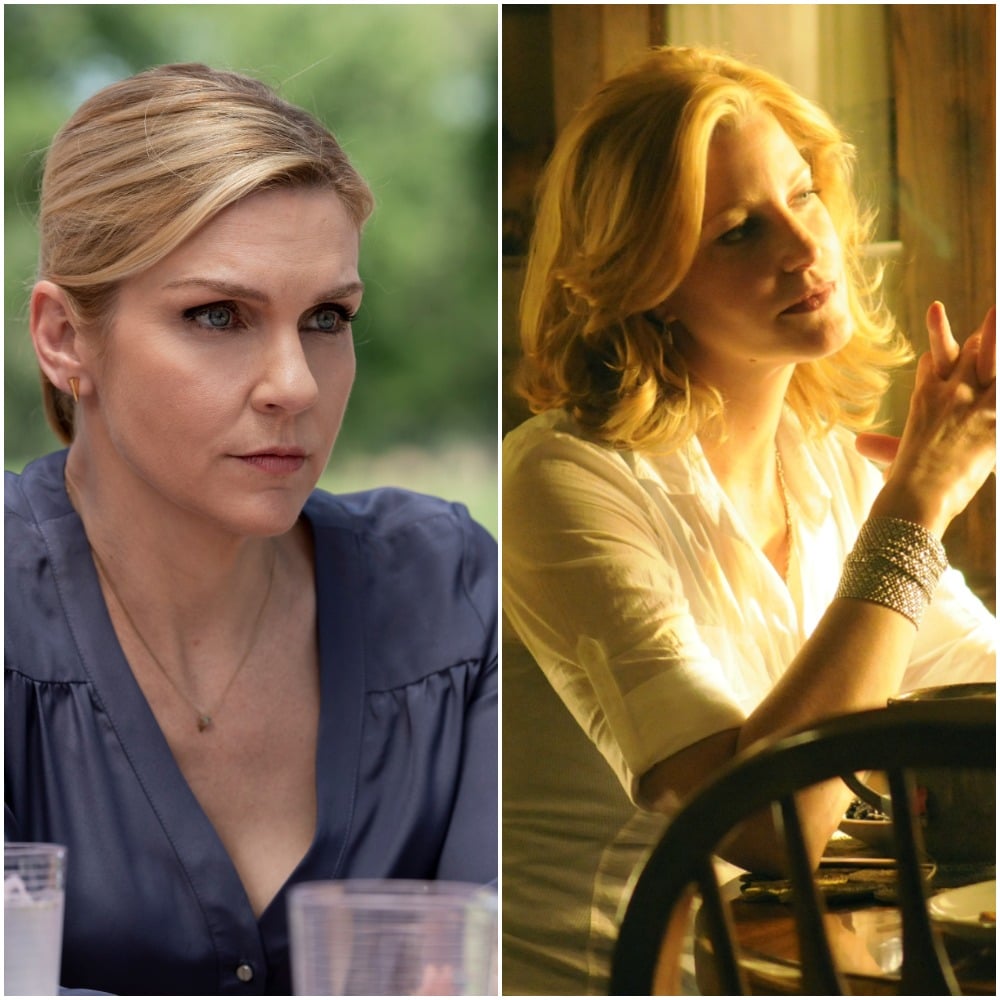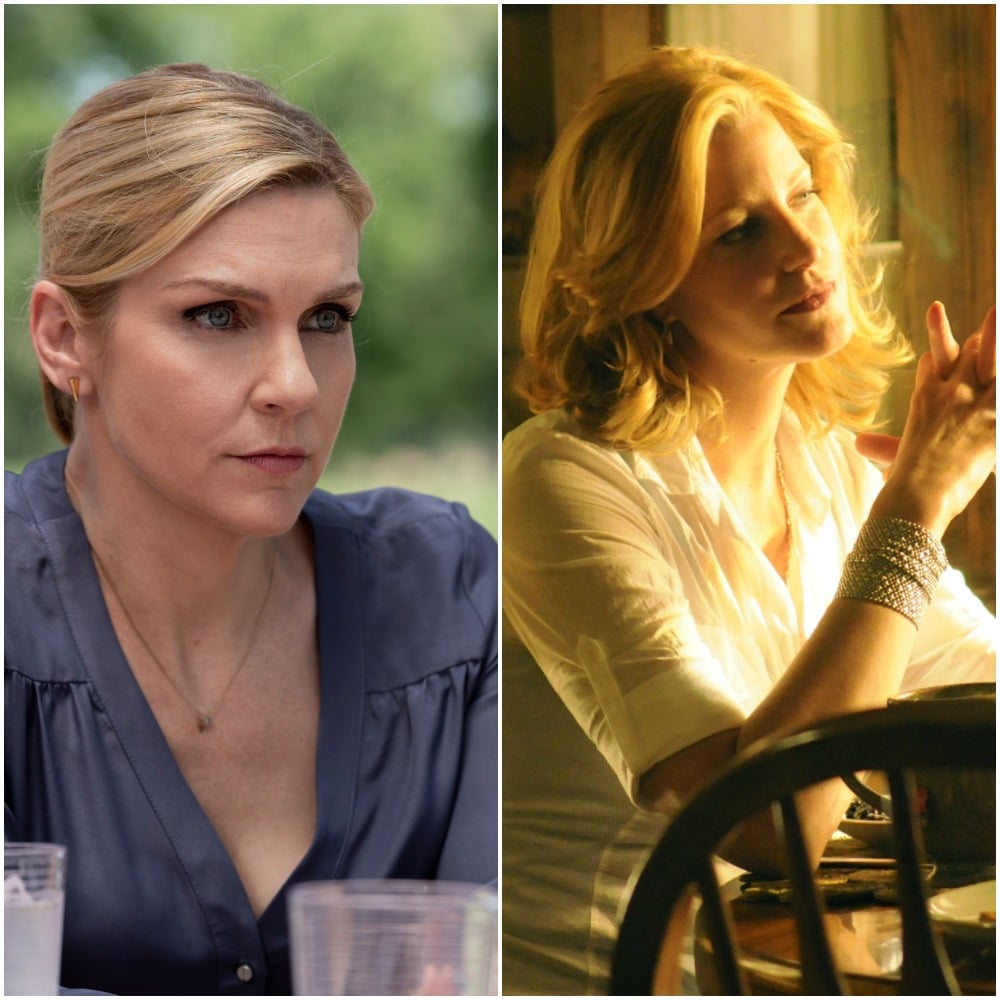 'Breaking Bad' fans couldn't stand Skyler White
As the pregnant wife of Breaking Bad's antihero, a man who gradually transformed from a high school chemistry teacher into a murderous drug lord, you'd think that Skyler White would be a sympathetic character. But fans absolutely despised her for no discernible reason.
While Walt made excuses and told lies to create a meth empire, Skyler put up with his antics and raised their son, Walt Jr., and baby daughter Holly by herself. However, instead of feeling sorry for his wife, fans saw her as a killjoy and hindrance to Walt's plan.
This attitude made no sense considering the dangerous activities fans knew Walt was getting into. Skyler didn't know what her husband was doing. But fans saw her as nagging, annoying, and shrill.
Everyone loves Kim Wexler on 'Better Call Saul'
Fan perceptions of Skyler compared to Jimmy's girlfriend Kim couldn't be more different. While Kim also serves as a moral compass for Jimmy and tries to talk him out of doing the worst bad things, she goes about it in a different way. Plus, she has a few other things going for her.
For one, Skyler was mostly stuck at home with zero clue what her husband was up to. Meanwhile, Kim is a whip-smart attorney with an impressive career. She may not know every shady scam Jimmy runs, but she's helped him with a few cons and proved that she's not a stick in the mud. Kim is relentlessly moral, but she's not above teaming up with Jimmy to trick rich guys at the bar out of $50 shots.
People hated Skyler at least partially for her femininity
Breaking Bad creator Vince Gilligan once said that people who hated Skyler were simply, "misogynists, plain and simple." But the truth might be more nuanced than that. The Week journalist Lili Loofbourow posited that the main difference between Kim and Skyler is that one is cool and sexy while the other is just frumpy.
Loofbourow argued that Skyler's problem was at least partially her gender. "Walt's secret appeal was that he was climbing to manly-man power as he was breaking bad. Skyler was worse than a nag, then — she was an unworthy adversary. It didn't help that she was pregnant (read: less sexually available). Or that she had an annoying sister [Marie] — who was married to the greatest threat to Walt: Hank, a DEA agent," she said.
Marie was annoying, Skyler was a nag, and the two of them together were just interrupting Walt's rise to power back before he became a true villain. It was a recipe for disaster — and vitriol.
There are so many reasons why Kim is cooler than Skyler was
Meanwhile, Kim was a little crazy, very sexy, and also cool. Compared to Skyler, Kim is a goddess. "You know who doesn't have an annoying sister? Or a pregnant belly? Or a baby? Or any vulnerability — or expectations of the antiheroic protagonist? Kim Wexler," Loofbourow observes.
"Better Call Saul's Kim is put together. She's sexy. Whereas Skyler was homebound a lot of the time, a lumpen shadow haunting the White abode, Kim barely has a home at all; she showers at the gym. Skyler starts the series glumping around in robes and hideous beauty masks. Kim wakes up looking amazing in a T-shirt."
Kim has one major downfall
But for as smart as Kim is, she also has one major weakness: Jimmy. And while Skyler finally reached a point of saying enough is enough and throwing Walt out of the house, Kim knows some of Jimmy's darkest secrets and still hasn't done that yet. Fans are absolutely terrified that Jimmy/Saul is going to drag her down with him.
Kim's meeting with Lalo in Episode 8 is only the beginning of a downward spiral. No matter how cool Kim is, she isn't safe for as long as she loves James Morgan McGill.
Catch new episodes of Better Call Saul Mondays at 9 p.m. on AMC.