'Better Call Saul': Why Gene Takovic Called Off His Extraction and Where He's Headed in Season 6
Better Call Saul is all about Jimmy McGill's life before the beginning of Breaking Bad. But flash forward scenes have also shown us his future as Gene Takovic. The last time we saw him, Gene had found himself in a situation where it seemed he would once again need to start all over. But then he had a sudden change of heart and abandoned his plans to flee. Read on to learn why and what's in store for Gene Takovic in season 6 of Better Call Saul.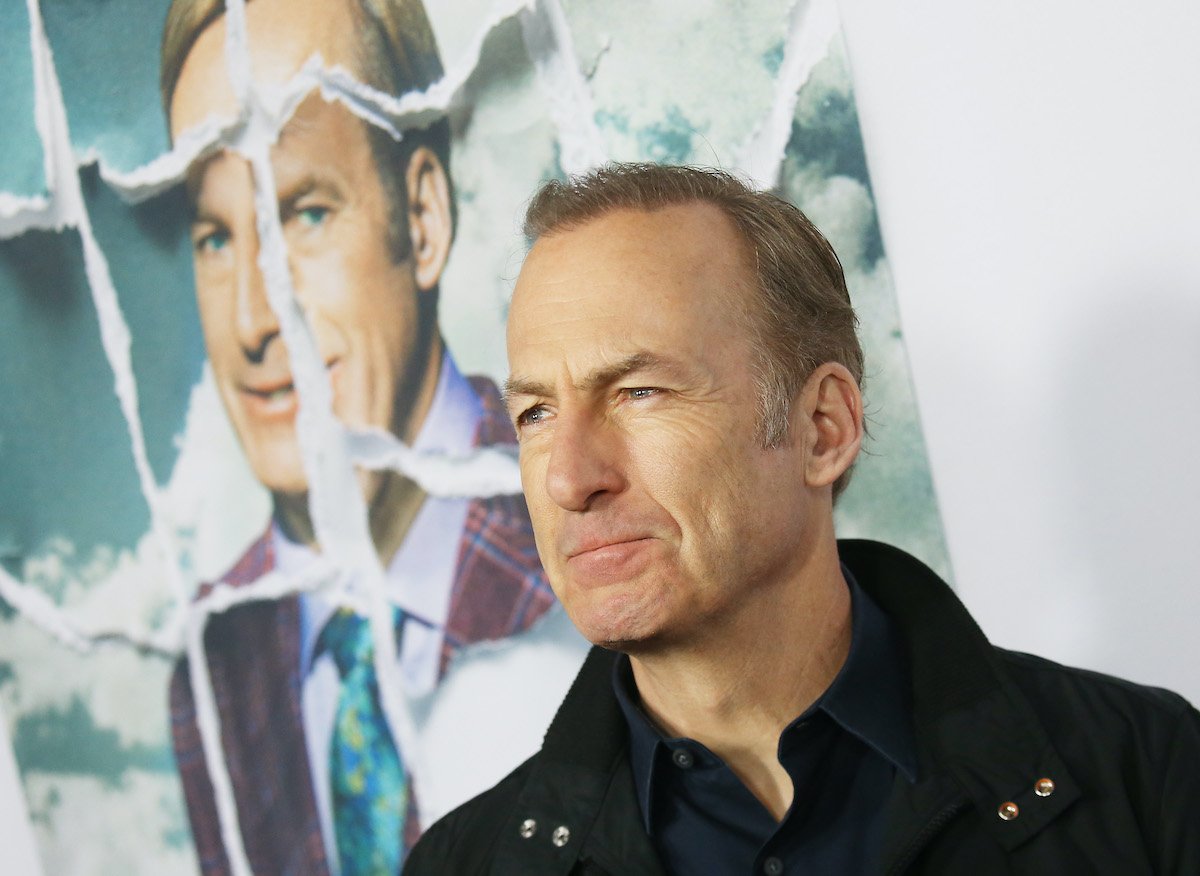 What happened to Gene Takovic in past episodes
Gene has been in Omaha, Nebraska for an undisclosed amount of time after fleeing Albuquerque, New Mexico in the Breaking Bad finale. He lives a prosaic life as the manager of a local Cinnabon. But drama soon finds him.
After being hospitalized, Gene takes a ride from a cab driver who gives him a look that leaves Gene rattled. Fearing the man might know who he really is, Gene goes home and begins to pack up some of his personal belongings, including a stash of diamonds viewers didn't know he had. He calls into work sick and spends a few days hiding out, using a police scanner for insight into any busts. When nothing turns up, he returns home, dismissing his concerns as paranoia.
But the driver, Jeff, actually does know who he is. One day on Gene's lunch break, Jeff approaches him with a "friend" and explains how he recognized him from old billboards advertising his legal services. While he comes off as a nice guy, you get that sense that he could very well be either a member of the cartel or a cop. Panicking, Gene calls up The Disappearer to get moved to another location. But then he changes his mind.
"I'll fix it myself," he says before hanging up the phone.
RELATED: 'Better Call Saul' Fans Think These 3 Characters Could Die in Season 6
Why he changed his mind
Speaking with Entertainment Weekly in a 2020 interview, executive producer Peter Gould explained that Gene simply doesn't want to keep running.
"The man — Jimmy McGill, Saul Goodman, Gene — he's already run once. You could argue that he ran from being Jimmy McGill, to become Saul Goodman, but he definitely ran from being Saul to be Gene, and is he just going to keep running his whole life?" he said.
"This same thing can happen to him no matter where he goes. Gene Takovic is so shut down and scared; he is so cautious. But I think you can only push him so far," Gould continued. "There's something fascinating about watching in that moment — the worm turn — and maybe this guy still has a little backbone left."
RELATED: 'Better Call Saul' Theme Song Has a Hidden 'Breaking Bad' Reference
Gould also spoke on Jeff and how "creepy" he seemed, even though he didn't directly say anything that confirmed he's not who he presented himself as.
"Jeff seems to have a definite agenda and Jeff — you know, he's a little bit creepy. He's a little bit tricky. I will say if you're just a crazed fan, I don't know if you bring that big, young dead-eyed guy to watch from 15 feet away," he teased.
"There's definitely this feeling of threat," Gould added. "I think Gene is reading between the lines and he knows that this is not the end of the story. This is not going to be the last time he encounters this character."
In general, viewers will see more of Gene Takovic in season 6 of 'Better Call Saul'
Over the course of the show, glimpses of Gene have been rare. But Odenkirk told The Wrap earlier in February that viewers will get to see more of him in season 6.
"We'll see what Gene, how he behaves as a more experienced person having lost everything — at least one time," he continued. "I wonder what Gene will do to protect himself, or to strike back at the world."
There's no official release date for season 6 just yet. But stay tuned to Showbiz Cheat Sheet for details as they become available.