'Better Call Saul': Why Mike Ehrmantraut Is to Blame For His Son Matty's Death
In Breaking Bad, fans got to know very little about Mike Ehrmantraut (Jonathan Banks). Aside from Mike being a cop-turned-hitman, fans weren't given too much information about what motivated Mike to act the way he did. In Better Call Saul, we learn Mike was what caused his son, Matty's death. Here's how losing his son turned Mike Ehrmantraut into the cartel's fixer.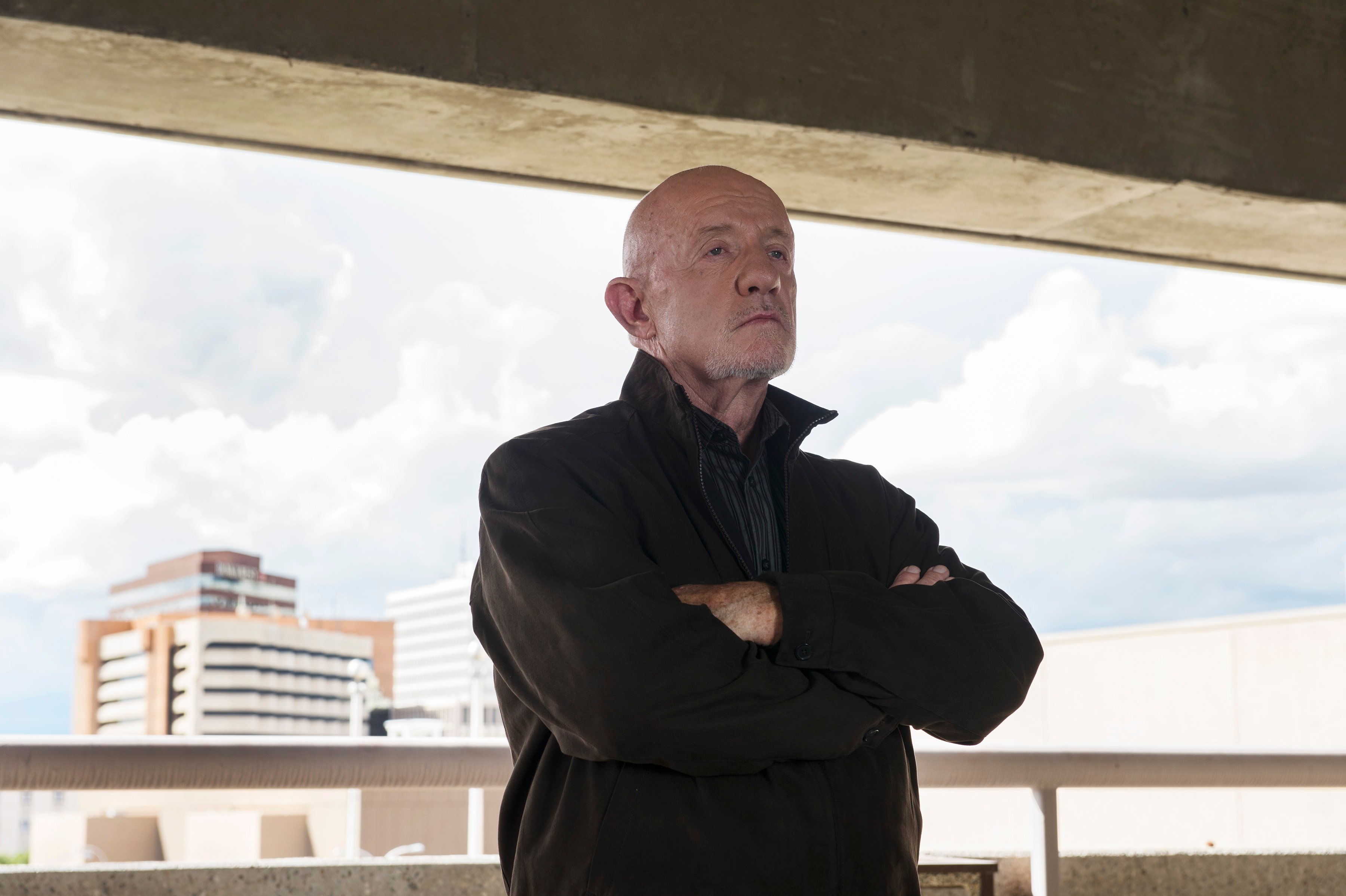 'Better Call Saul' pulls back the curtain on Mike Ehrmantraut's family 
In Breaking Bad, we see Mike support his daughter-in-law, Stacey, who is raising his granddaughter, Kaylee. From offering to babysit to providing Stacey with funds for whatever Kaylee needs, it's clear Mike is trying to do right by his deceased son. Throughout Breaking Bad, we learn Kaylee's dad was killed, but it's unclear as to why. Better Call Saul gave fans more clarity regarding what happened to Mike's son, Matty, who was also a Philadelphia cop. 
Mike feels responsible for Matty's death 
"Matt wasn't dirty," Mike says to Stacey in a heartwrenching scene of Better Call Saul. "I was. Everyone was in that precinct. That's how it worked. You turn in your buddy; you're screwing yourself." As a righteous cop, Matty wanted to do the right thing by turning his crooked colleagues in. But, he consulted his dad first. As a veteran on the police force, who else would you turn to besides Mike Ehrmantraut? 
During his conversation with Stacey, Mike reveals what really got Matty killed. After Matty sought advice on what to do with the dirty money, Mike advises him to play the game rather than go to Internal Affairs. Matty follows his father's advice, but because he hesitates to take the money initially, he comes off as untrustworthy to his partner. As a result, Matty is killed in an ambush. 
"I got Matty to take the money, and they killed him two days later," Mike remembers. "He would have never done it, not even to save himself. I was the only one that could get him to debase himself like that. And it was for nothing. I made him lesser. I made him like me." To rectify the guilt he has for his son's death, Mike spends the rest of his life trying to do right by Stacey and Kaylee. 
Losing Matty created a hitman
Instead of turning away from the evil that killed Matty, Mike embraces it. As a crooked cop himself, Mike leans into working for people like Gus Fring (Giancarlo Esposito) eventually, Heisenberg (Bryan Cranston).
Knowing who killed his son and why, Mike guns down Troy Hoffman and Jack Fensky. After he enacts his revenge, Mike moves to Albuquerque, New Mexico to be with Kaylee and Stacey and take on the role of the fixer for one of the most powerful drug cartels.
As is evident in Breaking Bad and Better Call Saul, Mike always carries his son's death with him. It is a prime motivator in everything he does — including the illegal activity he takes part in to fund Kaylee and Stacey's lifestyle.