'Better Call Saul' Will Do Two Things 'Breaking Bad' Never Did Before It Ends
'Better Call Saul' will have a sixth and final season, but when it's all over, it will have done two things 'Breaking Bad' never did.
AMC presented a Better Call Saul panel for the Television Critics Association on January 16. Season 5 is about to being but creators Vince Gilligan and Peter Gould used the opportunity to announce that there will be a sixth season of Better Call Saul. The sixth season will be its last, so you can look forward to Jimmy McGill/Saul Goodman catching up with Breaking Bad next year.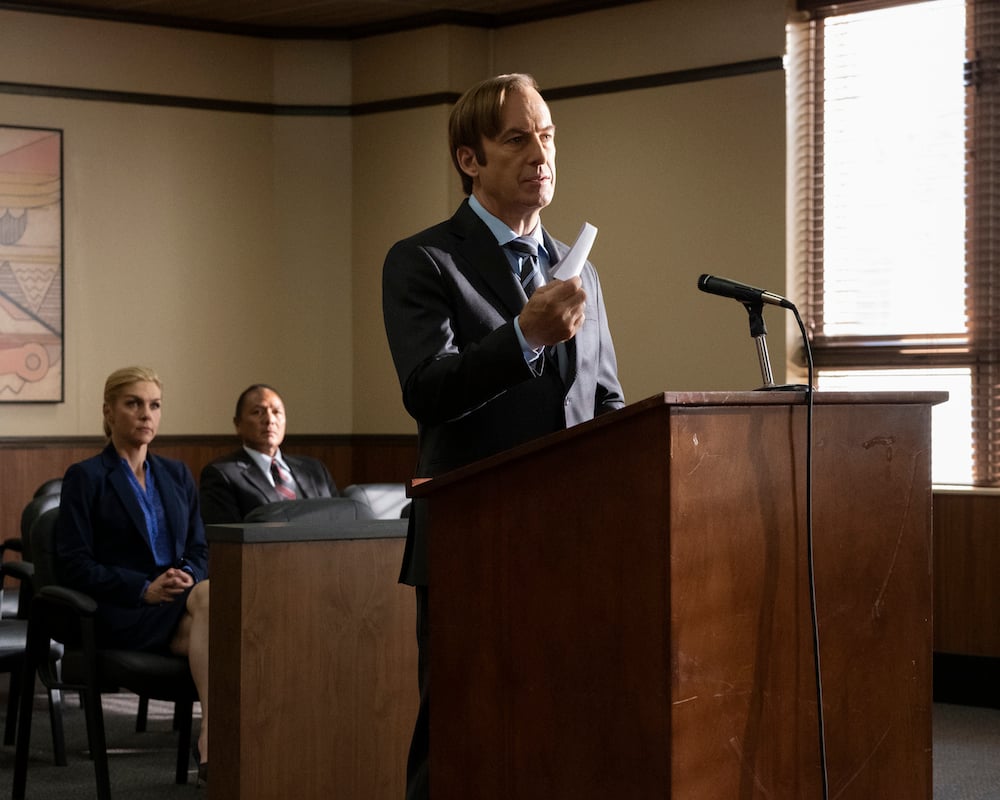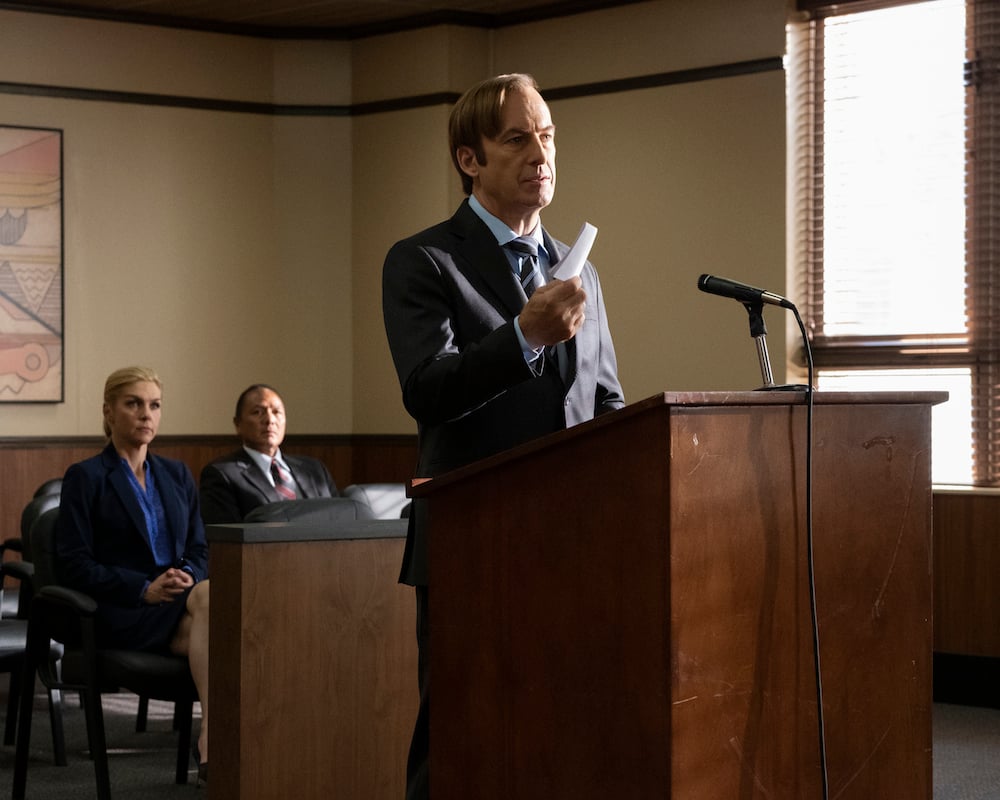 Gould and Gilligan spoke about the next season and the end of Jimmy/Saul's journey. This entails one thing that Better Call Saul will have that Breaking Bad never did. Better Call Saul returns February 23 on AMC.
It's the beginning of the end of 'Better Call Saul'
All Goodman things must come to an end. Here's how much more Better Call Saul you can expect.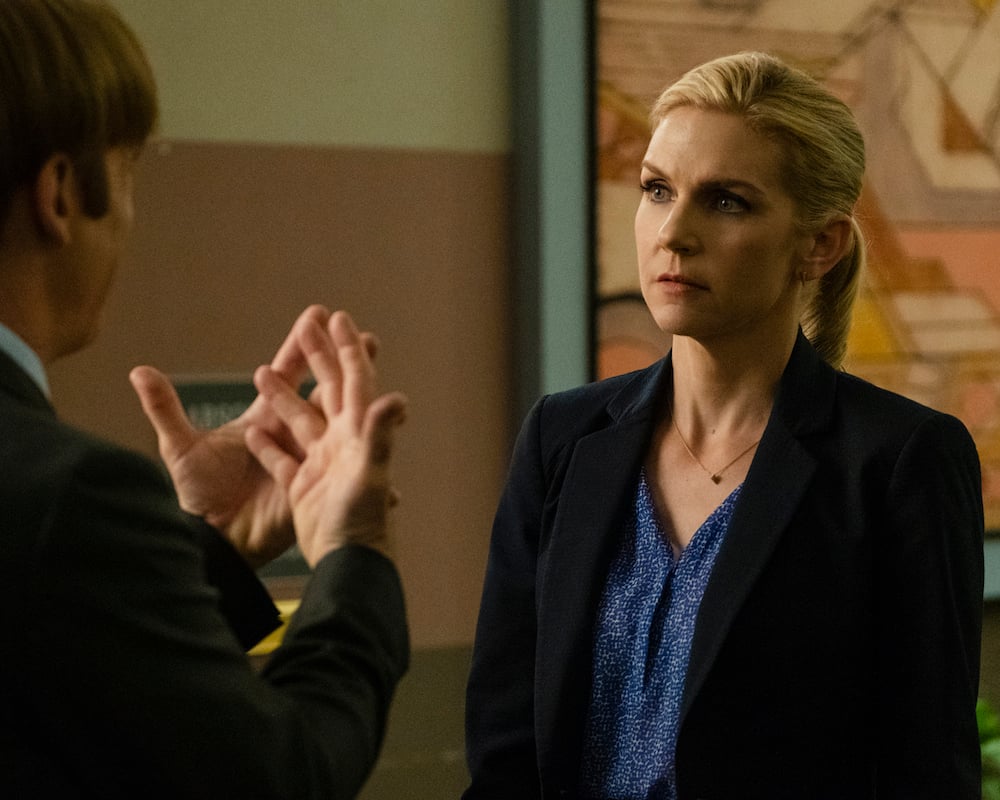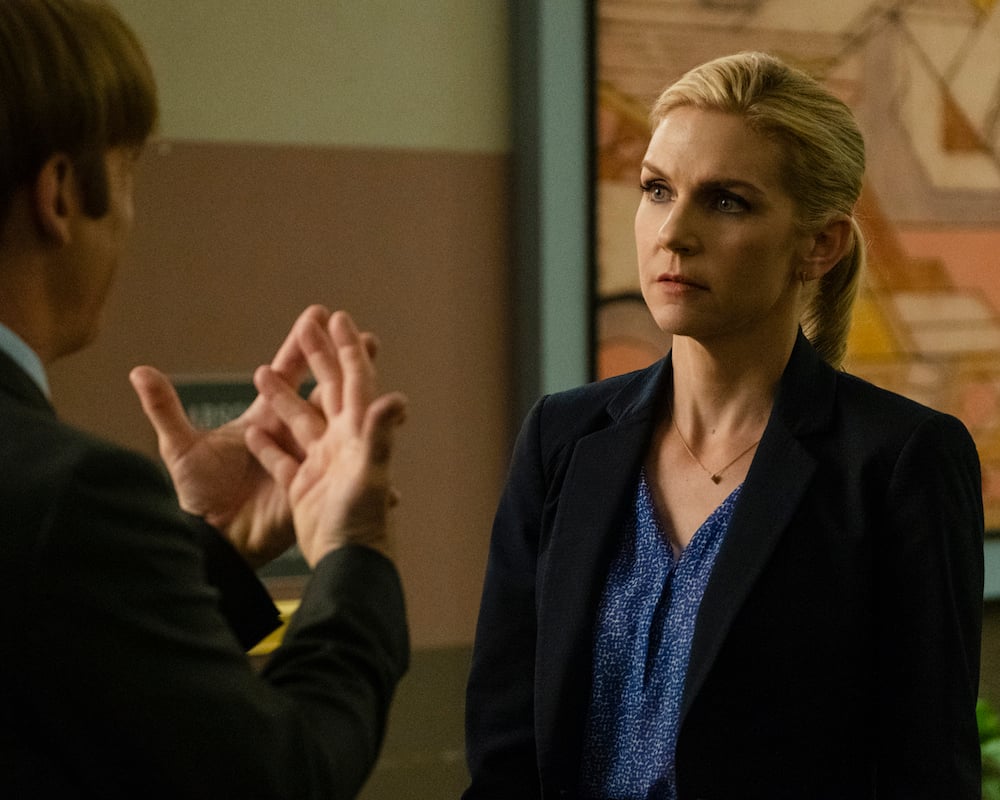 "Thank God for AMC and Sony, they've picked us up for season 6," Gould said. "Of course, we're talking about Season 5 right now, but I can tell you that we've been picked up for season 6, and season 6 will be our final season.  Absolutely.  We are going to end this, knocking on wood, with 63 episodes. That's exactly what we wanted and that's what we hoped for in our wildest dreams."
'Breaking Bad' never had an episode 63 or a season 6
Better Call Saul is going to end with one more episode than Breaking Bad. Breaking Bad also wrapped up 62 episodes in five seasons.
"Yeah, we're gonna top you," Gould said. "It just seems like the right number of episodes."
To reach 63, there will be 13 episodes in the final season of Better Call Saul.
"I wish I could say there was some scientific formula to it," Gould said. "A lot of it is just gut where you say, 'Yeah, I think ten's too few, fourteen's too many. Thirteen seems right. I think the answer is that I'm slower. Peter by himself is slower than Peter and Vince together. So I think that's part of it."
They still don't know how 'Better Call Saul' ends
Since Better Call Saul is a prequel to Breaking Bad, you'd think the creators of both shows would know how they link up. The end of Better Call Saul is still open to possibilities.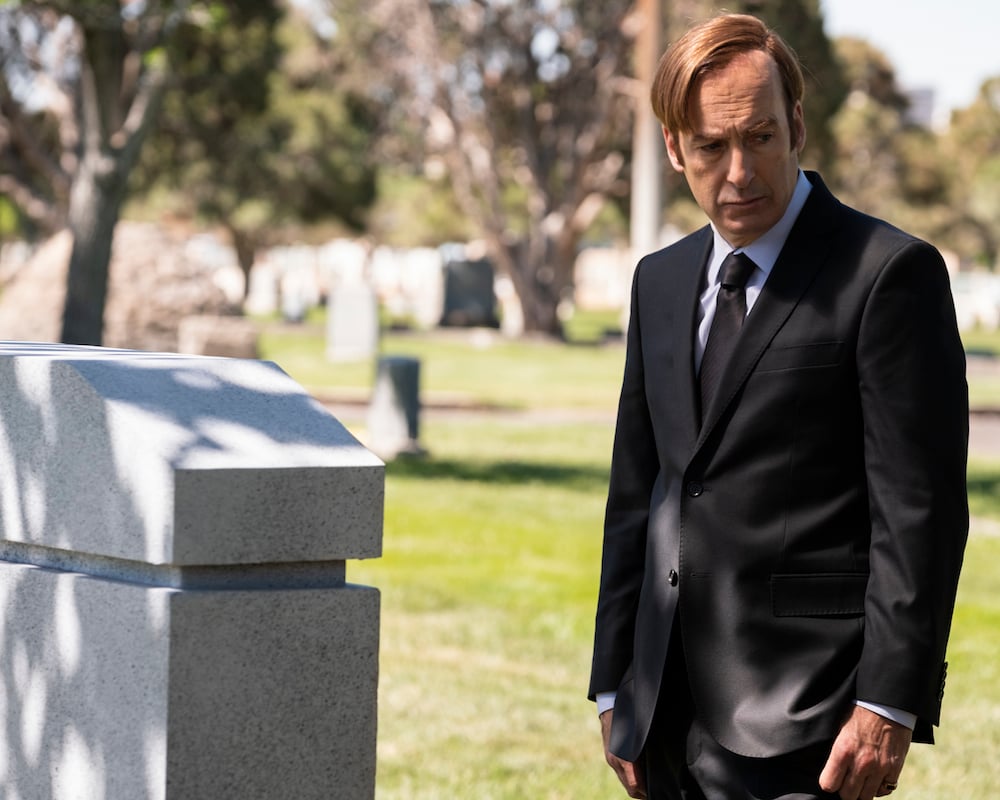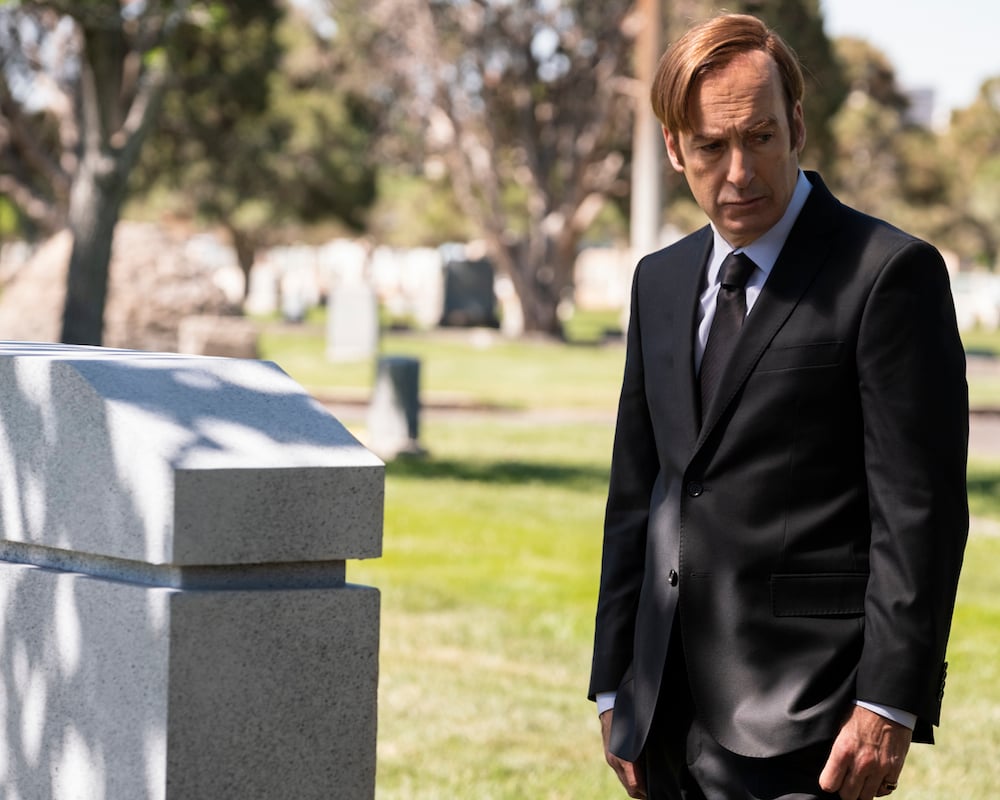 "It's hard to talk about the end because we haven't even opened our writer's room for the last season. During the breaking of Season 5, I think the fog started to lift a little bit. The headlights started to reach that much further down the road.  We started to see where we think it ends, and I have to say none of it is what I would've expected when we started.  So, I'll leave it at that, and maybe with any luck, God willing, we'll be back here to talk about Season 6.  We can talk about the end of it.  But the end of it, I think, when this season is over, I think you'll have a better understanding of kind of where this is all going.

Peter Gould, Better Call Saul TCA panel, 1/16/2020
'Better Call Saul' could overlap the beginning of 'Breaking Bad'
The end of Better Call Saul is not necessarily the beginning of Breaking Bad. It could continue into the early seasons of the original series, but show Saul Goodman's perspective. Or it could jump past Breaking Bad in the Gene storyline.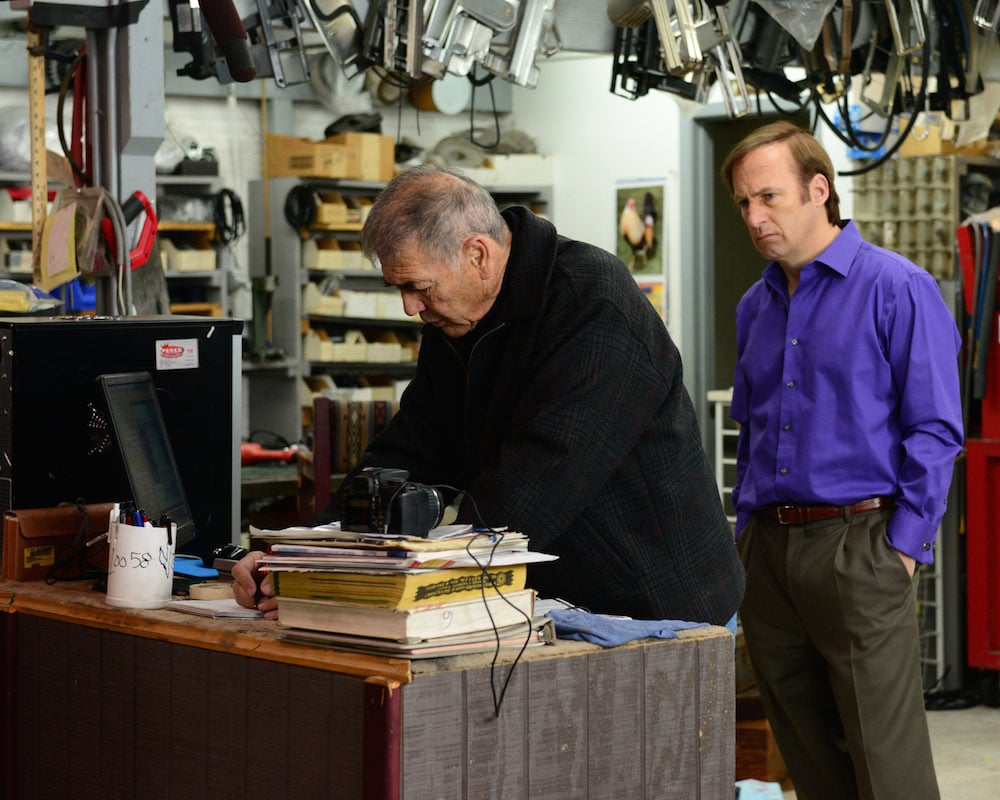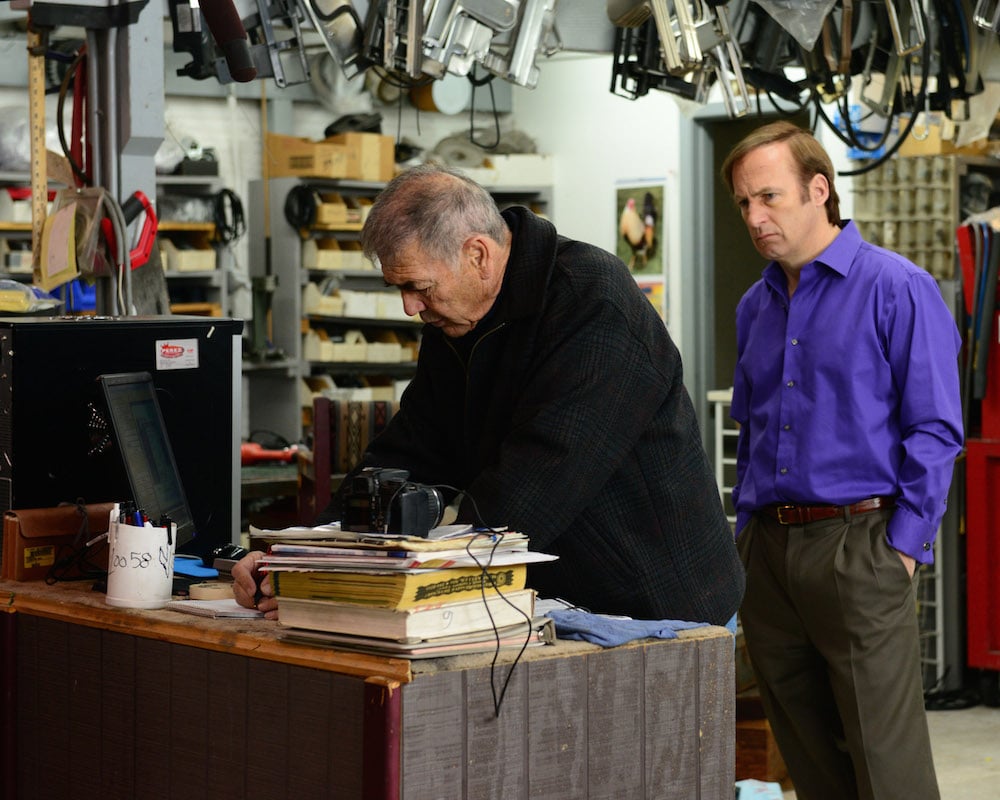 "All of those possibilities are not necessarily mutually exclusive," Gilligan said. "So, maybe a little bit of everything, maybe."
Gilligan is still sad to see Better Call Saul end.
"I wish for more still because now that I'm not in the trenches with you every day," Gilligan said. "I'm like, oh man, I want this thing to go on forever."