'Better Call Saul': Will Kim Wexler's Origin Story Be in the Final Season?
The final season of Better Call Saul won't air until 2022. Still, fans have many questions about what to expect from the Breaking Bad spinoff's swan song. Better Call Saul screenwriter Gordon Smith took to Twitter to answer a few of those questions, including whether or not we'll get more of Kim Wexler's (Rhea Seehorn) origin story in the final season.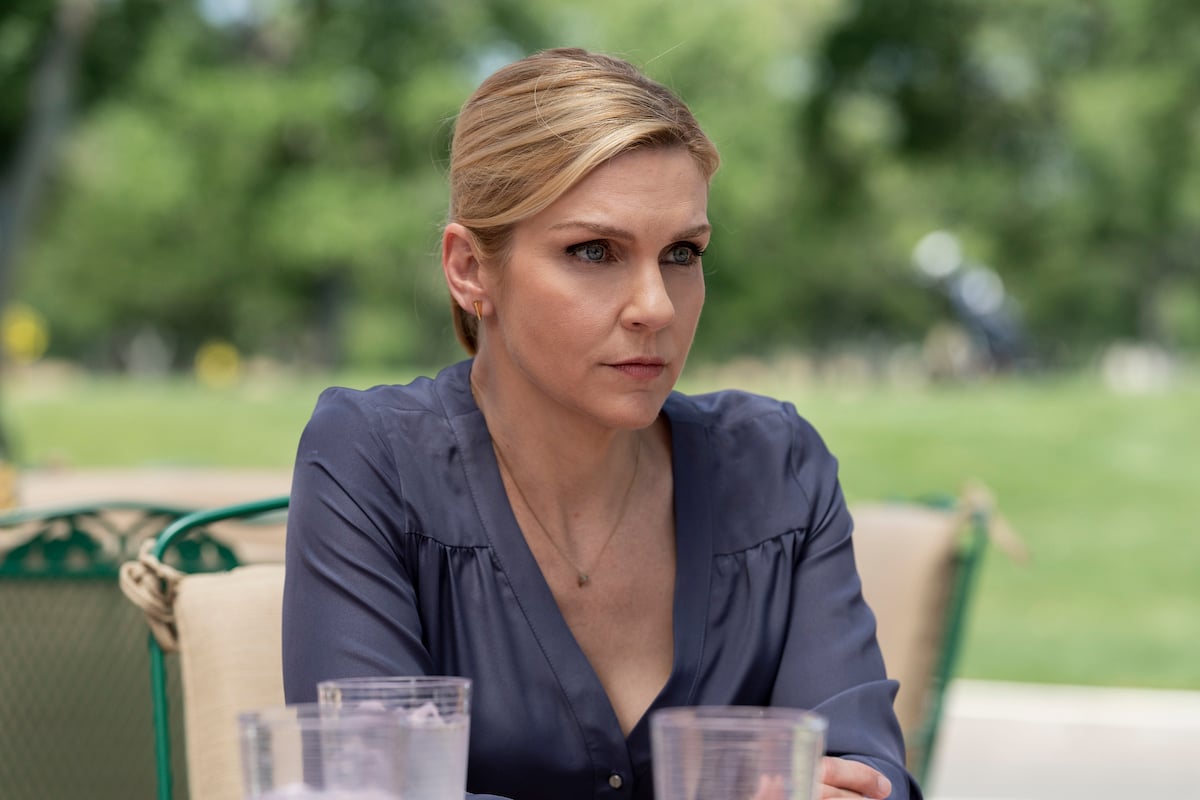 'Better Call Saul' Season 6 will be the last for the 'Breaking Bad' spinoff series 
It's official — season 6 of Better Call Saul is underway. Initially, the coronavirus (COVID-19) pandemic put filming at a stand-still. Fortunately, the cast and crew have safely started to film the final season.
On Mar. 10, 2021, showrunner Peter Gould shared a photo to Twitter confirming Michael Morris' return to direct the first episode. Cinematographer Marshall Adams, who worked on the Breaking Bad movie El Camino, also returned to work on the season 6 premiere.
Kim Wexler has a dark side and 'Better Call Saul' fans want to explore it 
In season 5, fans got the briefest glimpse of Kim's childhood as she stood outside her school waiting for her mom to pick her up. Kim refused to get in the car because her mom was driving under the influence, proving her moral compass was in check at an early age.
Kim Wexler might seem like Jimmy McGill's (Bob Odenkirk) moral compass, but there's a dark side to her. Ironically, while Kim brings out the best in Jimmy, he brings out the worst in her.
Throughout the show's five-season run, Kim has started to embrace the dark side of herself that lurks within. But some fans wonder if it's Jimmy/Saul that's corrupting Kim or if she was this way all along. 
According to screenwriter Smith, Kim has always had a "dark streak" that Jimmy brings out when they're together. Knowing this alter ego Kim has, showrunners had to wait for the perfect moment to introduce more of that side of her. 
"We felt like she was headed somewhere dark [in season 5,]" Smith added. Showrunners ultimately decided to embrace Kim's dark side when she met with Lalo Salamanca (Tony Dalton) at the end of the season.
"When we knew [Jimmy] was going to be out in the desert, we started to wonder what Kim's natural/best response to that would be," Smith said. Tapping into her "dark streak," Kim's response was to confront Lalo head-on. 
'Better Call Saul's final season could give fans more of Kim Wexler's backstory
During his Twitter Q&A, Smith answered other fan questions about season 6 of Better Call Saul. Many fans had queries regarding Kim's fate. Others were more interested in Kim's past. One Twitter user asked: "I'm curious if there will be an episode about Kim and her backstory?" 
"Oh, we'd love to do an episode or something about Kim's backstory!" Smith admitted in his reply. "We pitch pieces of it all the time — hopefully we'll be able to find the right time to show some of it in the next season." Fans and Smith alike realize it's now or never, but viewers will have to wait until 2022 to see Better Call Saul's final season.