'Better Call Saul's Peter Gould Is Disappointed About Rhea Seehorn's Lack of Emmy Nomination
The 2020 Emmy nominations have been announced, and Peter Gould feels something is missing. Once again, Better Call Saul actor Rhea Seehorn has been snubbed of a nomination. Gould was disheartened to learn that Seehorn wouldn't be recognized for her role as Kim Wexler in the Breaking Bad prequel series.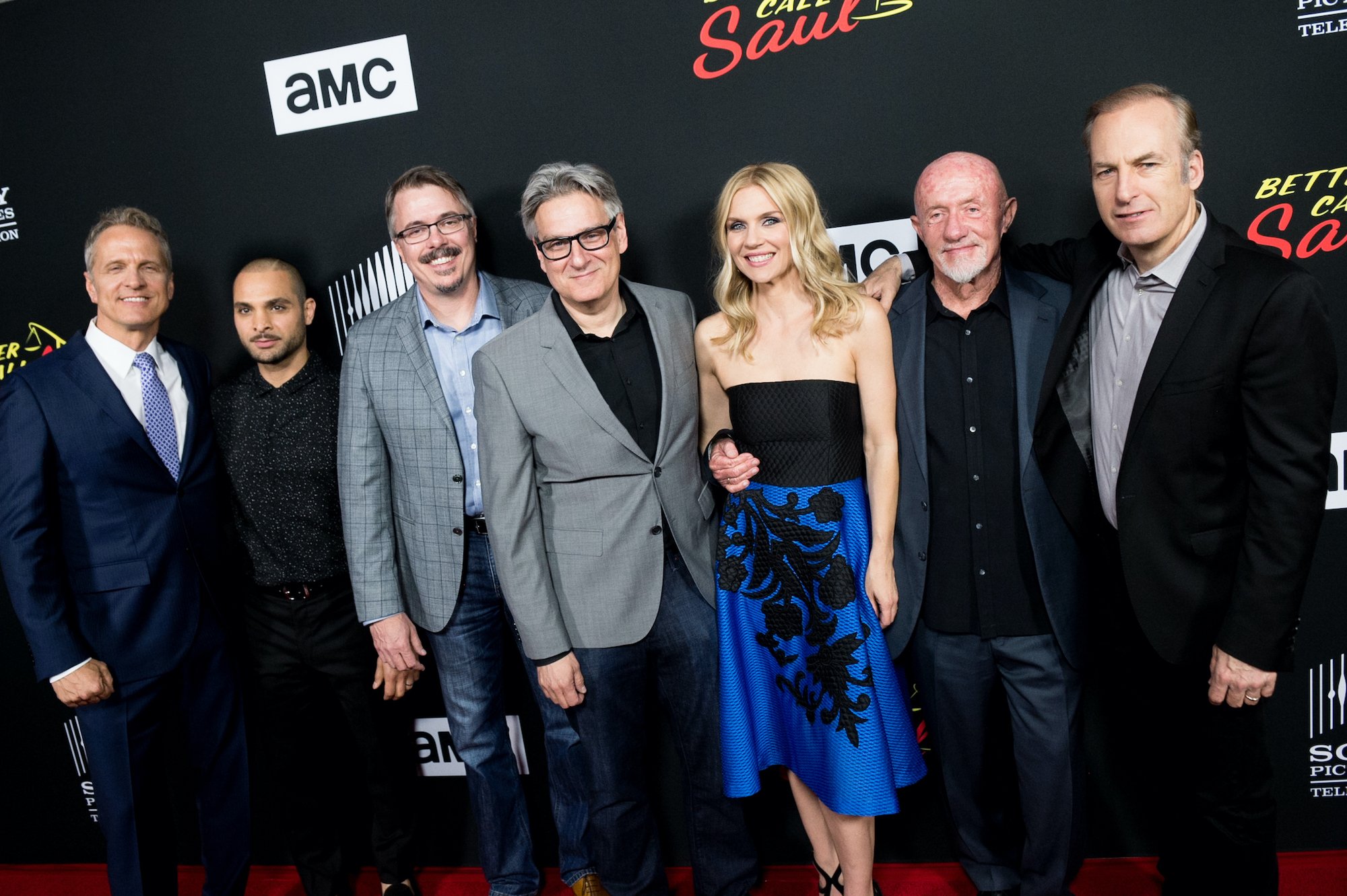 'Better Call Saul's past Emmy snubs
Better Call Saul is one of the most compelling shows on television right now. 
The National Academy of Television Arts & Sciences has recognized this, having nominated Better Call Saul for Emmys in the past. In 2019 alone, Better Call Saul was nominated for nine Emmy awards. The show was recognized for Best Outstanding Drama, Lead Actor in a Drama, and Supporting Actor in a Drama. 
In total, Better Call Saul has been nominated for a total of 32 Emmys. The show's big names, including Seehorn, Bob Odenkirk, Jonathan Banks, and Michael McKean have yet to win any, though. 
This year's Emmys could be big for Giancarlo Esposito 
Esposito is nominated for two Emmys this year, both for his work on Better Call Saul and the Disney+ series The Mandalorian. 
While fans are hopeful Esposito will take home the win for the role of Gus Fring, many are still disappointed at the lack of recognition for Odenkirk and Seehorn. 
"Rhea Seehorn delivering the best performance on TV and not being even recognized about it is a sick joke," a fan shared in the Better Call Saul Facebook Group.
The show's representatives submitted Seehorn into the "presumably less competitive supporting category" to attempt to get her the award — despite her lead role in the series, according to Entertainment Weekly. But alas, their efforts were fruitless. 
Peter Gould was 'really hoping' Rhea Seehorn and Bob Odenkirk would be nominated for an Emmy this year
Better Call Saul is nominated for Outstanding Drama Series this year. But still, there's no Emmy love for Seehorn. 
"I'm trying to choose my words very carefully because it is such an honor and a privilege to get a nomination and to be recognized in this world with so many shows," Gould told The Hollywood Reporter. "But I think that we were all really hoping for both of them to be nominated. Especially Rhea was on my mind a lot. And I know she was on Bob's mind a lot." 
Despite Gould's "disappointment" in Seehorn's lack of a nomination, he said that "doesn't really change her performance." 
Regardless of Seehorn's Emmy nominations, Gould feels he and the rest of the Better Call Saul cast are lucky. "We've talked about it. The truth is, I think for all of us, the great reward is that we get to do this work and the recognition like that is sort of icing on the cake. I don't know how else to put it." 
With only one more season remaining, fans and showrunners alike are pulling for Seehorn to take home an Emmy.