'This Better Not Be a Joke': Fans Are Suspicious of the When We Were Young Festival
When We Were Young lists Paramore and My Chemical Romance as headliners. With so many sharing their excitement at the lineup, others are concerned regarding the ticket policy and setlist lengths.
The 2022 When We Were Young music festival includes an impressive list of emo bands, some of whom will be reuniting for the first time in years. It's no surprise that pop-punk fans everywhere are suspicious of the Las Vegas event. Here's what social media users are saying. 
When We Were Young Music Festival included Paramore and Abril Lavigne in its lineup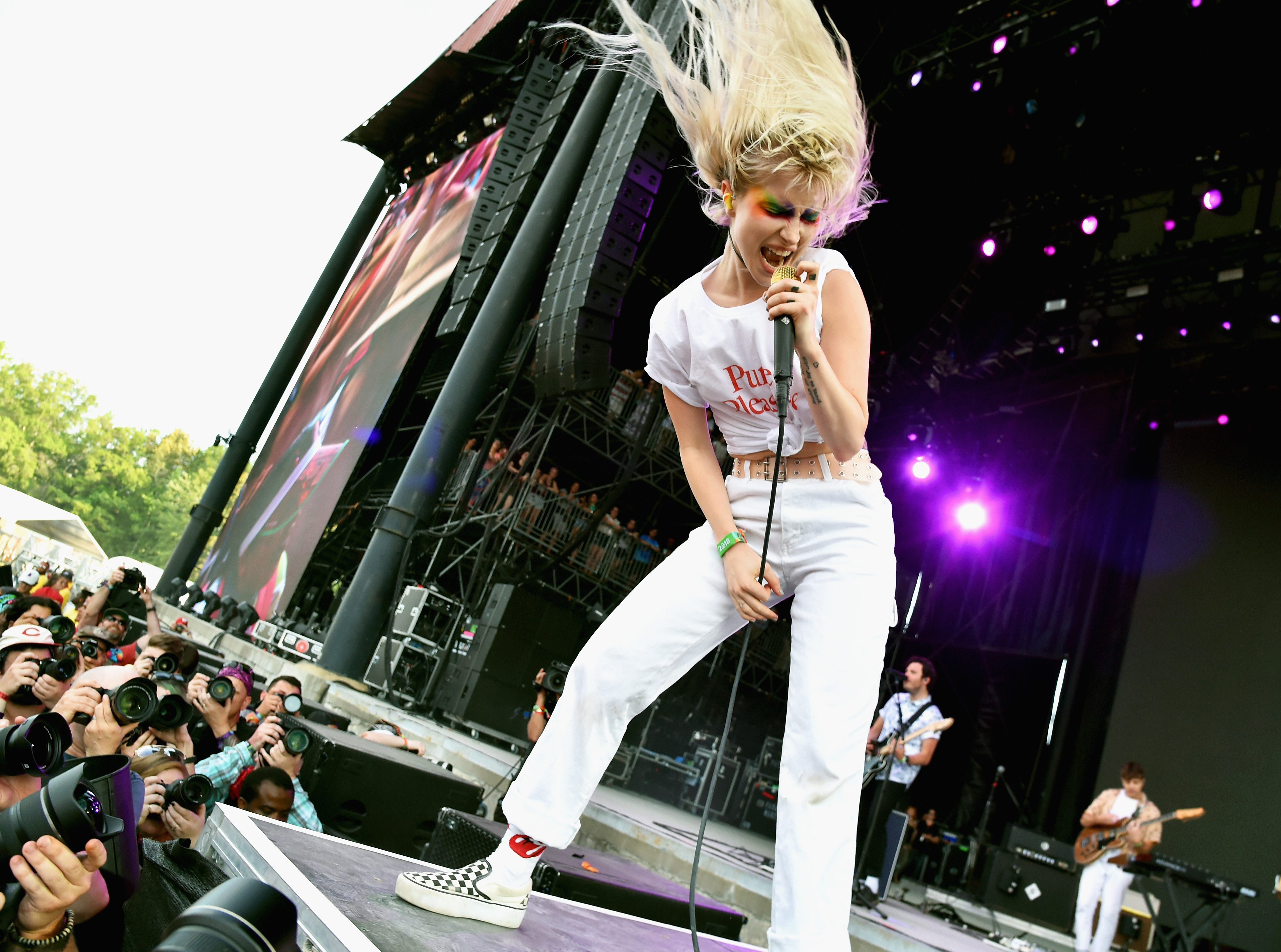 Emo and pop-punk fans everywhere are dusting off their Vans and preparing for the 2022 When We Were Young music festival.
Artists Taking Back Sunday, The Linda Lindas, AFI, Alkaline Trio, Manchester Orchestra, Thursday, Dance Gavin Dance, The All-American Rejects, Senses Fail, Bayside, The Red Jumpsuit Apparatus, Bring Me the Horizon, Pierce the Veil, Anberlin, 3OH!3, Mayday Parade, The Maine, and more, are included in the official lineup.
The festival lists headliners like Avril Lavigne, Paramore, and My Chemical Romance. With so many well-known music groups included in When We Were Young, one Instagram user wrote that the lineup "better not be a joke."
"I thought this was one of those graphics you post to find friends who like the same bands as you," another Instagram user commented.
Some fans wonder if Las Vegas' When We Were Young Festival is 'too good to be true' 
This music festival is scheduled for October 2022 at the Las Vegas Festival Grounds. Even with three stages, some fans wonder how all 65 bands will perform at the festival — and how long their setlists will be. Some even took to social media, figuring out the logistics of the one-day music festival.
"ONE day? For all those bands? You're gonna miss like 80% of the lineup," one Instagram user noted on the same post, while another wrote, "Consider making it two days [please] the set conflicts are giving me a heart attack already."
"Ok, whoever came up with this show and actually got the bands to sign up is amazing," one Reddit user added. "This is the best lineup for one show I have ever seen. BUT… One day?! Are you insane? This lineup deserves three days."
There are already some fan criticism for the When We Were Young festival
Some bands confirmed their appearances on social media. However, with COVID-19 related safety concerns, it is not a guarantee that the When We Were Young lineup would remain the same on the day of the festival. 
Like some other festivals, the When We Were Young ticket policy states, "all sales are final – no refunds or exchanges." This appears to be a deterring factor for some fans. High Snobiety even noted the fan comparisons to the failed 2017 Fyre festival. 
As noted by Newsweek, Live Nation Entertainment, the same live entertainment company that planned and staffed the ill-fated Astroworld festival, is the organization behind the When We Were Young festival. With safety concerns rising from potential attendees, the company issued a statement regarding their involvement. 
"The safety of fans, artists, and staff is thoroughly planned for among event organizers and in coordination with local authorities," a spokesperson said to Newsweek. Tickets for When We Are Young go on sale Friday, Jan. 21, 2022.