Betty White: 5 Tips to Age Well and Enjoy Life From the 'Golden Girl'
It's not always easy to accept, but getting older happens as long as we're alive. Paul Rudd aside, no one seems to have figured out how to defy the process. So, why not take some advice on age from beloved icon Betty White? Here are five golden tips from the "Golden Girl" herself — straight from her book, If You Ask Me (And of Course You Won't).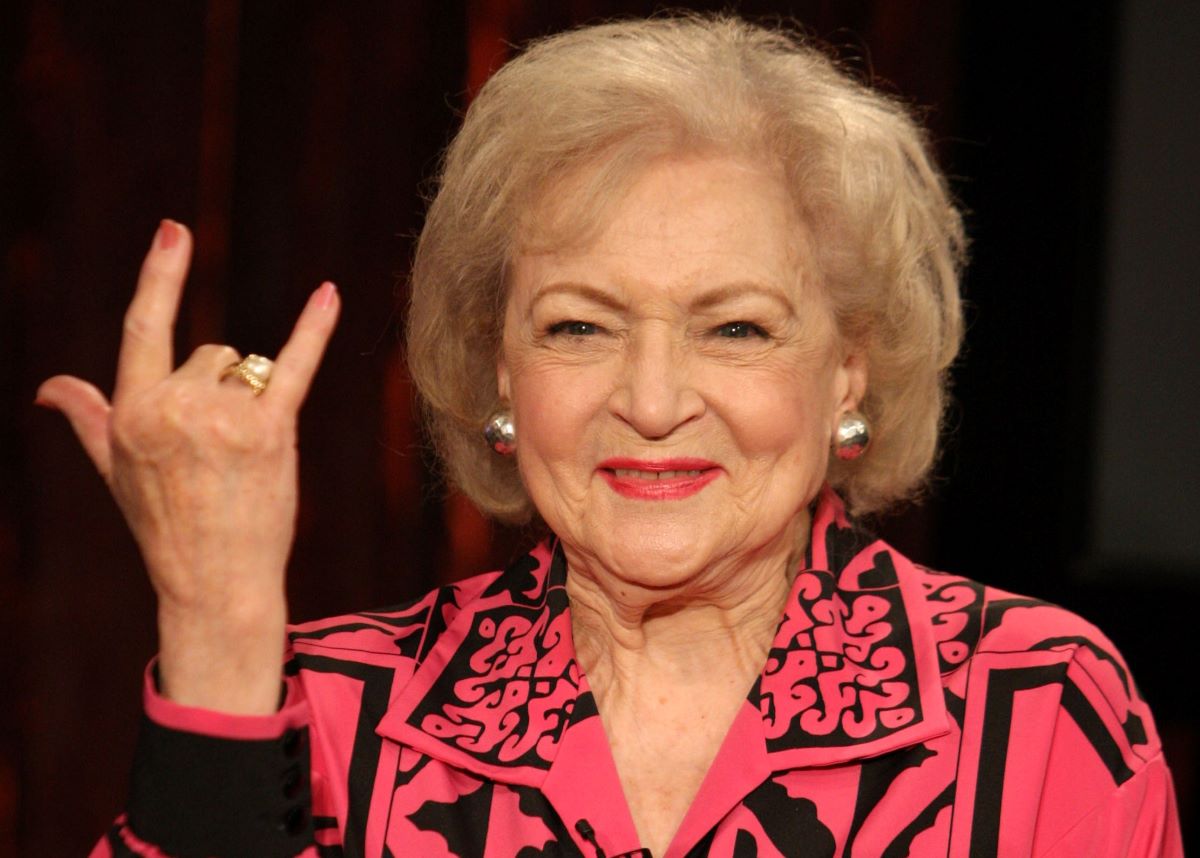 Betty White tip #1: stimulate your mind as you age
For intellectual astuteness, White does more than scroll her Instagram — she does puzzles. "My obsessive addiction to crossword puzzles I chalk off as mental gymnastics," she writes.
But she also has a rule to keep her brain working even harder than some others. She says, "You can't use a dictionary or an encyclopedia — that's a cheat."
Yes, she called her fellow crossword puzzlers out like that! But seriously, kudos to her for keeping an Olympic-level crossword game!
Betty White tip #2: get some exercise
The importance of exercise isn't something we need to hear about from White, but she has a few things to say. And apparently, it's not something she necessarily always means to do.  
"I have a two-story house and a bad memory, so all those trips up and down the stairs take care of my exercise," she writes. And in the spirit of sharing, she's not the only one who sometimes counts moving around the house as a workout.  
But apparently, she has boundless energy and enjoys moving and shaking. And she says she gets that from her genetics, specifically her father. Her mother called him "Horace the Hummingbird" because he supposedly never sat down.  
Betty White tip #3: stay on top of things as you age
As a rule, White stays on top of things that matter. Specifically, she says she keeps an eye on her weight. She writes, "In terms of my weight, I weigh myself every morning. And if I go up one pound, I take it off the next day."
As she points out, "It's easy to take a pound off, you just skip something. But if it goes to three pounds, it becomes more difficult and one of them usually stays there."
Of important note, If You Ask Me was published in 2011 when White was about 90 and adding a few pounds seemingly could have impacted her more significantly. So, that was apparently one thing she didn't want to let get away from her and she didn't suggest that everyone should be watching their own weight that way.
But the rule is good for a lot of different scenarios. It could be a load of laundry, a school assignment, or a day of work — staying on top of things that matter usually means they don't add up and become harder to manage.
Betty White tip #4: treat yourself as you age
While White apparently keeps an eye on her pounds, she also has a few permissive eating and drinking habits. She writes, "I don't have a sweet tooth, but I do have a cocktail before dinner. I also love French fries and hot dogs."
However, she did clarify that she skips the hot dogs when she gains that pound. So, she seems to suggest staying ahead is more important than setting herself back, even with those beloved tasty franks. Everything is best in moderation, as they say.    
Betty White tip #5: focus on a passion all your life
White is certainly known for her enthusiasm toward the things she loves, and she thinks it's a very important part of life. She writes, "I think everybody needs a passion."
"Whether it's one passion or a hundred, that's what keeps life interesting," she adds. As she explains, without our passions, we might only leave memories behind. But she thinks "those dissipate quickly" after we're gone.
So, White says indulging in her most ardent interests created something more tangible than memories to live on after her — and that's hard to argue against. She holds the record for the longest television career in history. But she also has enthusiasm for more than one area — her profession and animals.
As she points out, acting allowed her to become a louder voice for animals. "If I was in any other profession, people might not listen to me," she notes.
So, there you have it. And who better to take tips on life and age from than Betty White?