Betty White Almost Turned Down 'Hot in Cleveland'
Betty White is known for her hilarious performances in The Golden Girls and Hot in Cleveland. Here's why White almost turned down the role of Elka Ostrosky. Betty White has a hard time turning down roles White says it can be difficult for her to turn down an acting role. However, she reveals it's easier …
Betty White is known for her hilarious performances in The Golden Girls and Hot in Cleveland. Here's why White almost turned down the role of Elka Ostrosky.
Betty White has a hard time turning down roles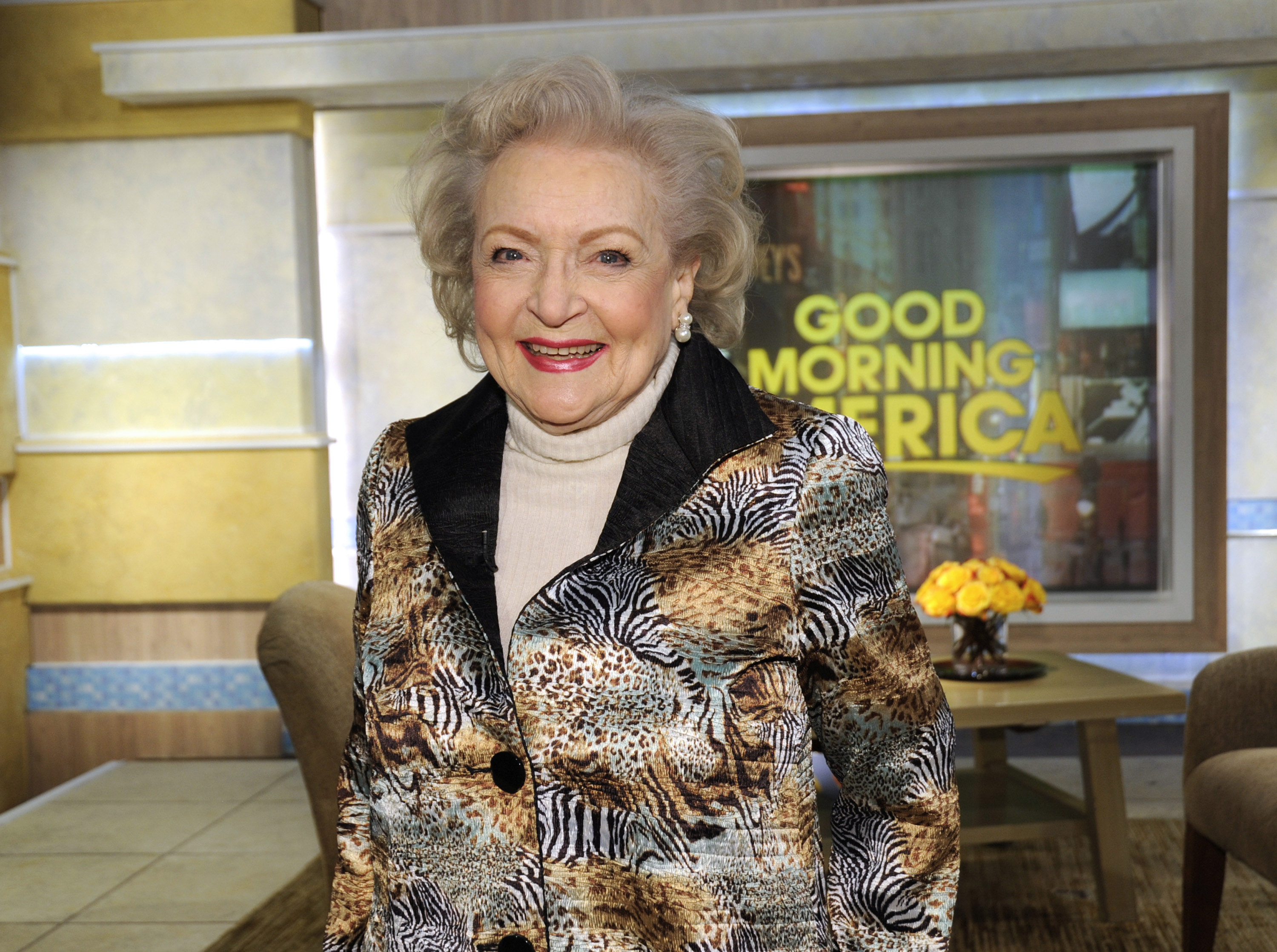 White says it can be difficult for her to turn down an acting role. However, she reveals it's easier to decline a role if the script doesn't resonate with her. "Sixty-three years in this business and I still find it difficult to refuse a job offer," writes White in her book If You Ask Me.
"That could be a hangover from the early days when jobs were hard to come by and I always thought each one might be my last. I do manage to utter the 'NO' word if the schedule is on overload or if the script doesn't appeal to me—the latter being the real issue."
Why Betty White almost turned down 'Hot in Cleveland'
White enjoys acting, but she almost turned down the offer to join the Hot in Cleveland cast. White says she was simply too busy and didn't have the time to be involved in a series. She originally planned to only be in the show for a limited time. She didn't want to be part of a series.
"Not long ago, I agreed to do a guest stint on a new pilot, and I insisted on the proviso that I would not be involved if it got picked as a series," writes White. "It was to be a one-shot only, because my schedule was packed. The pilot was called Hot in Cleveland, starring Valerie Bertinelli, Wendie Malick, and Jane Leeves."
Betty White changed her mind because she loved working on the show
After White's guest appearance, 10 more episodes of Hot in Cleveland were ordered. White says she told the producers she was too busy, but she ended up doing 10 additional shows. Viewers loved the series, and it was later announced TV Land picked up the show for 20 more episodes. White says the TV Land executives were very impressed with the warm reception to the show. The next thing White knew, her agent was calling.
White says her agent let her know about the additional orders. He was excited, but she had reservations about moving forward with the show. Here's how she described their interaction:
Then I said, 'No, Jeff, that wasn't the agreement. My schedule hasn't let up. I don't know how I could possibly do it!' Here I should mention that the taping schedule for a television series is four or five days a week, requiring me to be on set sometimes for 10 hours a day!

'Much as I love the show and the company, I'm still on overload,' I told Jeff. 'There's no room whatsoever to work in a series!' P.S. Guess who signed on for all 20 episodes? I have the backbone of a jellyfish.

Betty White in 'If You Ask Me'
Follow Sheiresa Ngo on Twitter.