Betty White Once Gushed Over Dolly Parton's 'Whole Approach to Life' – but Have They Met?
With a career that's spanned more than half a century, singer Dolly Parton is the most honored female country performer of all time. And with 80 years under her performing belt, Betty White has the longest TV career in history. So, have the Queen of Country and the First Lady of Television ever crossed public paths?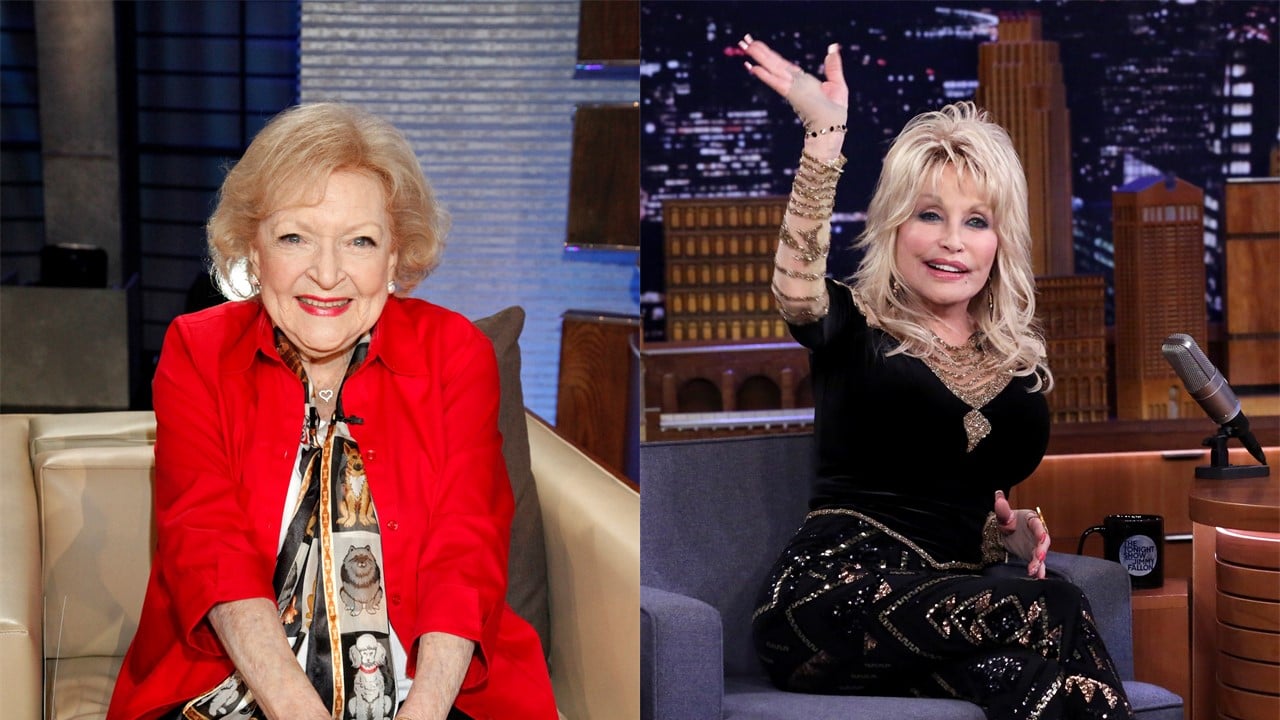 Betty White hadn't met Dolly Parton in 2010
While chatting with The Boot in 2010, White shared that she hadn't met Parton at that point – despite each of them already having decades-long careers behind them. But she said she was a fan of what she knew about her.
She explained, "I never met Dolly but everything I ever heard about her she was a great gal to know and you could kind of get it in her music and her voice and her approach to lyrics."
White added, "I like Dolly's whole approach to life with ongoing and uplifting songs." She went on about how she is a fan of country music because of its "simple and direct" storytelling. "It's relaxing and nostalgic," she noted. "It can turn on some lovely memories and sometimes some poignant ones."
White shared her favorite Parton song is the same as many other fans — the working-class anthem "9 to 5." But more than that, she said it's one of her favorite country songs of all.
As it turned out, after that interview Parton and White did eventually end up in the same place at the same time — and for a good cause, nonetheless.
Dolly Parton and Betty White were presented a check for their charities together in 2011
In 2011, Parton and White were presented a $1.6 million check along with other founders of various charities. The money was collected as part of the Paul Mitchell School's annual fundraising campaign. And a photo of the two stars in the same group of people holding the check exists.
That was the occasion that finally brought Parton and White together. There's a lot to respect in the fact that it wasn't a photo op for a big red-carpet event — which White said she hates — but instead a commemoration of a fundraising effort for their charitable causes. For the record, those causes were White's Morris Animal Foundation and Parton's Imagination Library.
"All of the wonderful folks at Paul Mitchell Schools love kids as much as I do, so it is an honor to work with them to bring the joy of books to kids all over America," Parton said of receiving the donation. And White had similar sentiments. She said, "Partnering with Paul Mitchell Schools is such a wonderful opportunity to help advance the health and well-being of our animal friends."
While Parton and White seemingly didn't go on the record about what their first meeting was like, we can at least imagine there were some shared laughs.
Betty White and Dolly Parton: two of the most beloved icons in pop culture
As it turns out, Parton and White did cross paths again in 2021, this time in name alone. But it's a high honor. BuzzFeed named them two of the 22 celebrities who could never be canceled.
"Dolly Parton! She's so cool. How could you hate on someone who isn't a billionaire because they keep donating so much to charity?" they wrote of Parton. And as for White, they said, "One of the best things of 2020 is we didn't lose Betty White."
The amazing thing is how many people agree. Whether or not they're friends, they're both national treasures in the hearts of fans.