Betty White Has a Room in Her Home Just for Stuffed Animals—And She Talks to Them
Betty White, former star of The Golden Girls, loves animals. Her love for animals is so strong that she even has a special place for animals that aren't real. White revealed she has a room in her home dedicated to stuffed animals. And that's not all–White says she talks to her furry stuffed friends.
Betty White's love for animals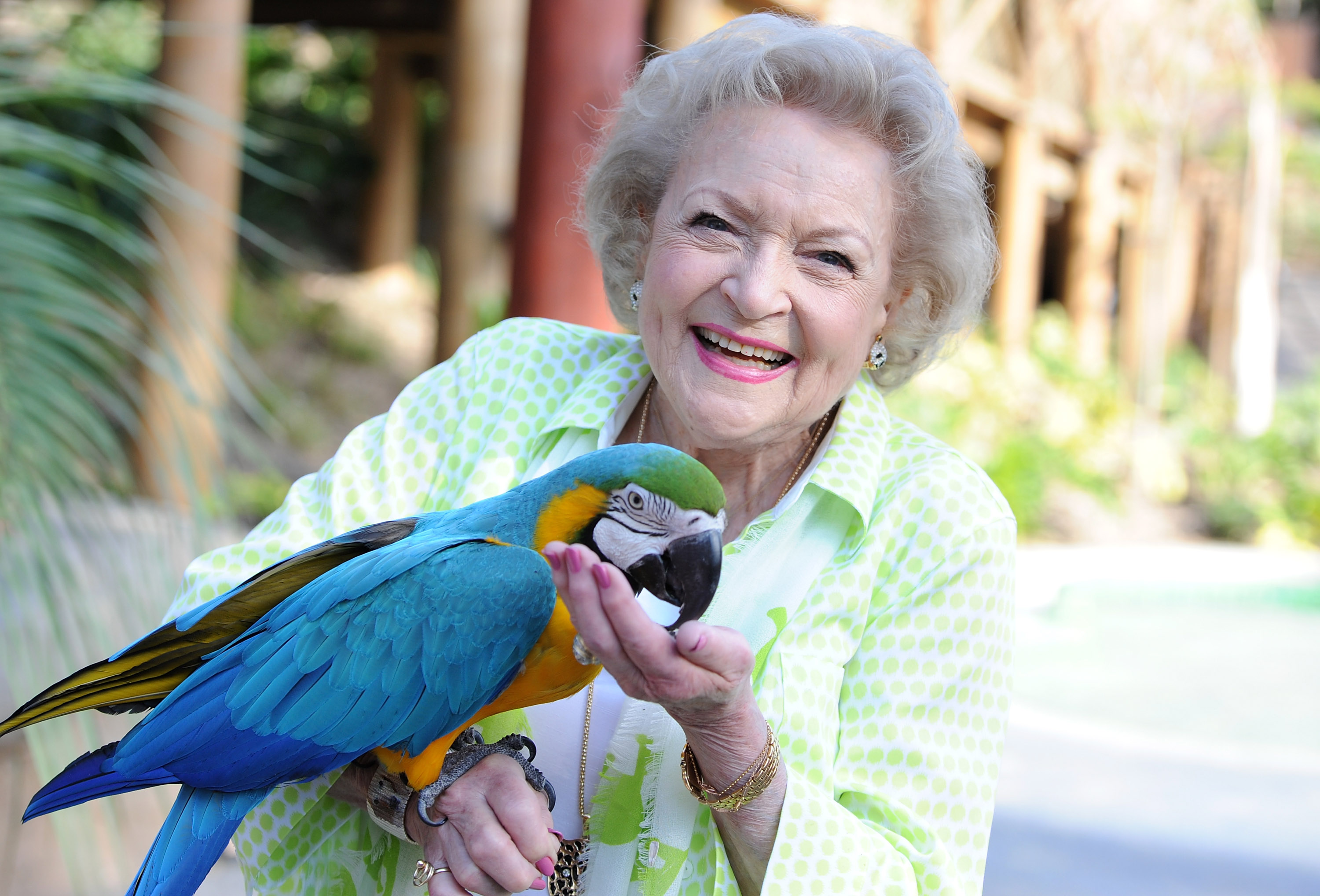 White admits she prefers the company of animals to humans. She says Barbara Walters once asked her if this was true, and she told her that it is the truth. "With Barbara, you don't hedge," wrote White.
White says she loves animals so much because they are all the things humans are not. "Can you blame me?" asks White in her book, If You Ask Me. "Animals don't lie. Animals don't criticize. If animals have moody days, they handle them better than humans do. Next time I'm feeling overwhelmed, I think I'm going to start channeling my dog Ponti."
White is so passionate about animals that she even turned down a role in the Jack Nicholson movie As Good as It Gets because of a scene where a character mistreats an animal.
"In that movie, there was a scene in which a character throws a dog down a laundry chute," wrote White. "When I read that part, I told the director, James Brooks, who is amazingly talented, 'I just can't do that!' I know it's for laughs but given my feelings about animals and my work for animal welfare, I just didn't find it funny."
Betty White has a room in her home for stuffed animals
White's love for animals extends to stuffed ones, too. She revealed in her book that she loves animals so much she wants them around her all the time—even if they're fake.
"You won't be surprised to learn that I love stuffed animals," wrote White. "Both at my home in Los Angeles and at my house in Carmel there is a special room devoted to them, filled to capacity. I especially love the exotic ones—there is an anteater, a rhinoceros, a beluga whale, an armadillo, a bear—not a Teddy, a grizzly—the list goes on."
She talks to her stuffed animals
White takes her love for her stuffed animals one step further. She says she takes a moment to talk to the animals in her collection. She feels a connection to them, so she treats them as if they were real.
"Where it begins to get a little weird is that to me, these stuffed animals are almost real," wrote White. "They have their individual personalities—some are looking right into my eyes—and when a new member joins the group, I introduce him to the others. The animals have been collected over the years—I don't actually go out and buy them."
White says she talks to her stuffed animals whenever she goes into her room. "I never enter that room without speaking to the animals," continued White. [I say], 'Hi guys!' And I never leave it without saying, 'See you later. I love you.' Out loud!"
White says she doesn't go around telling people about her room of stuffed animals. "It shouldn't surprise you that I don't often tell anyone what I have just revealed," wrote White. "Let's just keep it between us," she joked.
Follow Sheiresa Ngo on Twitter.