Betty White Said Johnny Carson Called When He Wanted to Take off His Clothes for a Sketch
Betty White once joked that Johnny Carson called her whenever he wanted to take his clothes off for a new 'Tonight Show' sketch.
Comedy legends Betty White and Johnny Carson were two masterful entertainers. And though Carson once requested their Tonight Show interviews be "most dignified," White later said the host called her "every time" he wanted to take his clothes off for a sketch. What led to their scantily clad, classic late-night performances?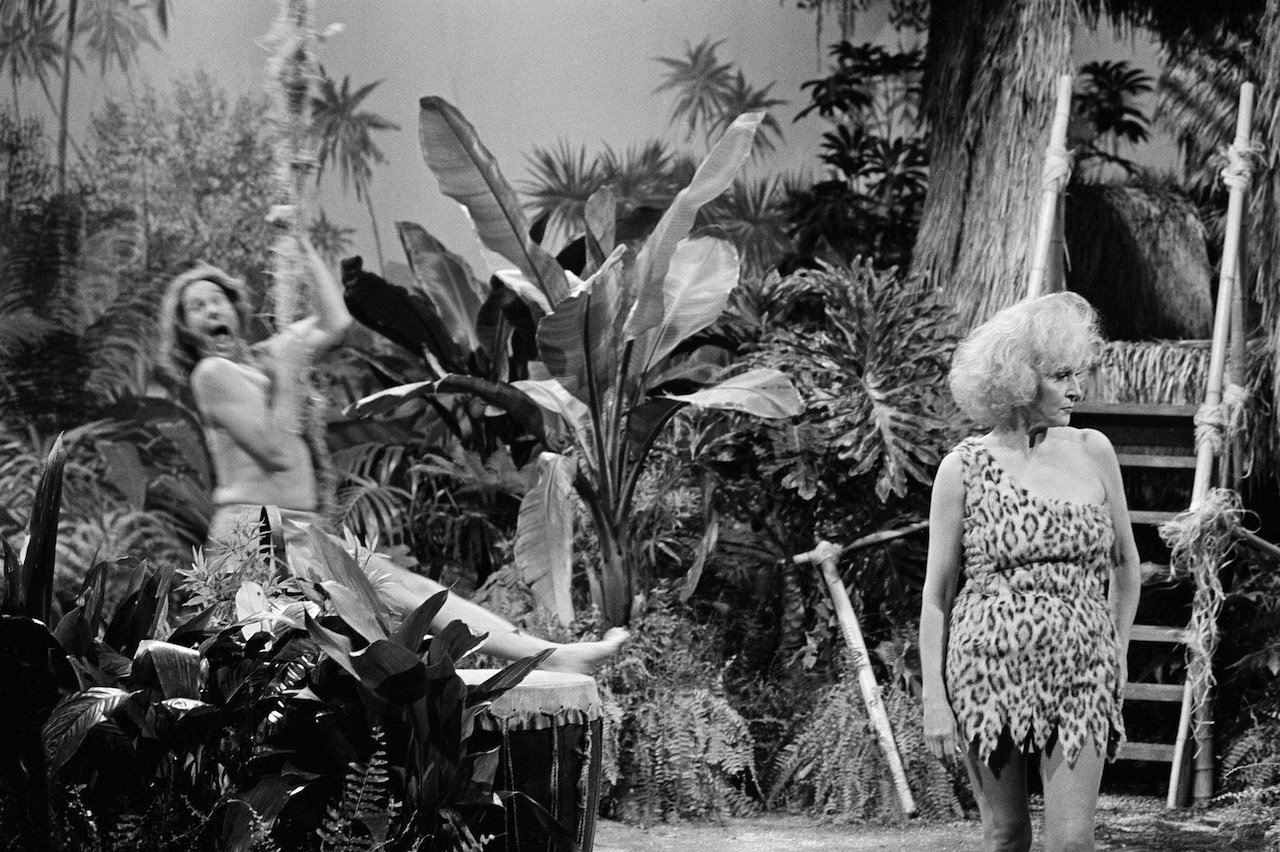 Johnny Carson called Betty White about sketches
White recalled to the Television Academy Foundation in 1997 how she ended up working with Carson on The Tonight Show when they were already acquainted. Though they'd known each other since their earliest days in television, it was still some time before she joined Carson on the show after he began hosting in 1962.
According to White, that was because she had been a regular on The Tonight Show under its former host, Jack Paar, and she was "so associated" with him. But that changed when she said Carson called her up and asked her to dinner to talk about the show.
After that, she started to appear in his "Mighty Carson Art Players" sketches. White said the late-night pioneer soon started calling her to ask, "What do you think about this for a sketch?"
Their hilarious comedic bond became a lasting hit with TV audiences.
Betty White on Johnny Carson taking his clothes off for sketches: 'What is this?'
White explained in her Television Academy Foundation interview that she began to notice a pattern when she would join Carson on The Tonight Show.
In one sketch, she was the first female reporter allowed in a men's locker room and she and Carson both dropped their towels. "I chased him right into the shower," she noted of the end of that scene.
Then, they played Adam and Eve, and Tarzan and Jane. And in those sketches, they wore a variety of leaves and loin cloths as costumes. White said she eventually told Carson, "Johnny, why don't you just admit it! Every time you want to take your clothes off, you call me! What is this?"
But she concluded by saying the two had a "good time" despite the disrobing — which she ultimately didn't seem to mind. During a 1987 interview on The Tonight Show available on YouTube, Carson said he and White would be "most dignified" and keep all of their clothing on since she was there as an author to promote her book.
"A little dignified?" the Golden Girls' star asked as she nonchalantly lifted one pant leg.
Betty White and Johnny Carson before 'The Tonight Show'
When Carson and White would sit down for seemingly sincere interviews, they often noted how their friendship started on early shows like Carson's Cellar and To Tell the Truth. And knowing each other for so long seemed to make Carson — who admitted to being very shy and was often called aloof because of it — much more comfortable.
During a 1967 interview originally published in Playboy, Carson confessed he wasn't fond of the Hollywood scene and found some celebrities to be too phony for friendship. But that didn't seem to be the case with White, who shared Carson's love for hearing an audience laugh.
Carson retired from The Tonight Show in 1992 as the reigning King of Late Night and he died in 2005. Before White's death in 2021, she claimed the title of First Lady of Television from PBS when she surpassed 80 years in her career.