Why Betty White Once Said She Was 'Not Into Animal Rights'
On December 31, 2021, millions of Betty White's fans took the time to shed a tear when the news of her death broke, just weeks before the actor and renowned animal rights champion's 100th birthday. 
The star made her mark with a career spanning almost eight decades. But she earned praise for more than her comedic talent. White adored animals and frequently supported causes surrounding them. Even so, the legendary actor once said that she was "not into animal rights." 
Betty White's death and her legacy in acting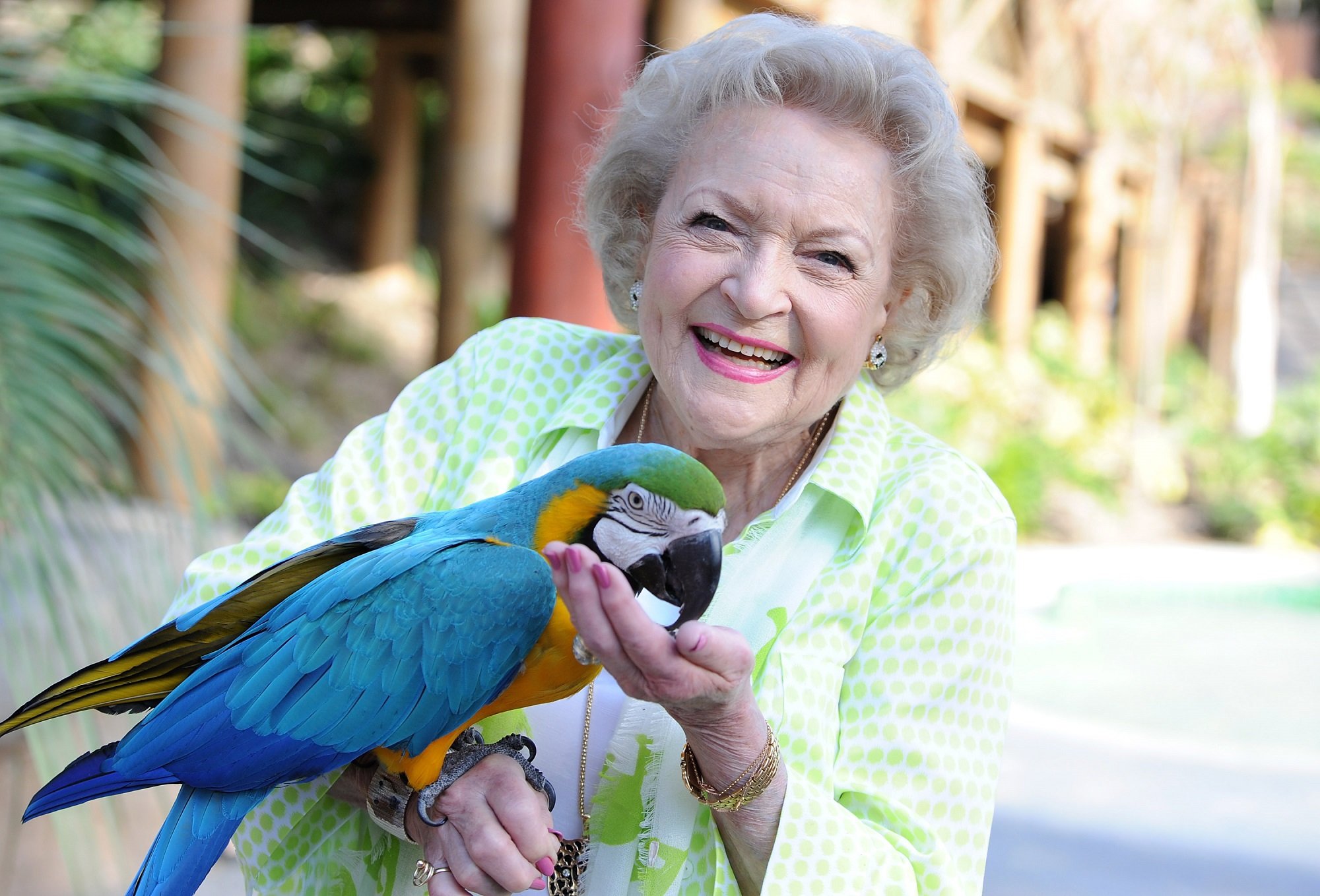 Born on January 17, 1922, White began acting in the 1940s. She later became one of the most prominent names in the industry. Known best for her roles as Sue Ann Nivens on The Mary Tyler Moore Show and Rose Nylund on The Golden Girls, the icon received several awards, including three American Comedy Awards and multiple Primetime Emmys. 
White "was TV's original trailblazing feminist," wrote Jennifer Keishin Armstrong in When Women Invented Television (via CNN). "She produced, co-created, and starred in her own sitcom, hired female directors, and deliberately chose her career over marriage." 
On December 31, 2021, multiple outlets reported 99-year-old White's death. Soon after, stories began to crop up praising her work in entertainment and for animals. 
The actor said she was 'not into animal rights'
White has always been vocal about her soft spot for animals — saying her love for them dates back to "the womb." TV Guide reported her extensive work in animal welfare, partnering with the Morris Animal Foundation for over 40 years. The actor also worked with the Los Angeles Zoo.
However, White stipulated she was "not into animal rights." She classifies her work a bit differently. "I don't get into the political side or the demonstrative side," she noted. "I'm just totally devoted to health and welfare." 
Why the distinction? White felt that animal activists "only concentrate on the heartbreaking things," adding to negativity from the public. "I'm a big cockeyed optimist. I try to accentuate the positive as opposed to the negative."
Animal welfare groups react to White's death
Celebrities and non-celebrities alike chimed in across the internet when they heard the news of White's death. So, how did the animal welfare groups she cared so deeply for react? 
The Greater Los Angeles Zoo Association released a statement on its website. "We are incredibly saddened to hear about Betty's passing," wrote Tom Jacobson, president of the Greater Los Angeles Zoo Association (GLAZA). "We are grateful for her enduring friendship, lifelong advocacy for animals, and tireless dedication to supporting our mission." 
Denise M. Verret, CEO of the LA Zoo, expressed her sentiments, too. "Her loss leaves a great hole in our hearts. The L.A. Zoo cannot thank Betty enough for her decades of support."