Why Did Betty White Tell Johnny Carson, 'Betty's Bitten the Dust'?
Betty White and Johnny Carson had a funny friendship when she was a frequent guest on 'The Tonight Show.' But what prompted White to announce, "Betty's bitten the dust," during one visit with Carson? And what made her ask him if she should leave their interview?
First Lady of Television Betty White had a fun chemistry with late TV legend Johnny Carson. Maybe that's why she chose The Tonight Show as the best place to announce, "Betty's bitten the dust."
What was White referring to and why did she ask Carson if she should leave? And what story did Carson tell about working in the dark with White for laughs?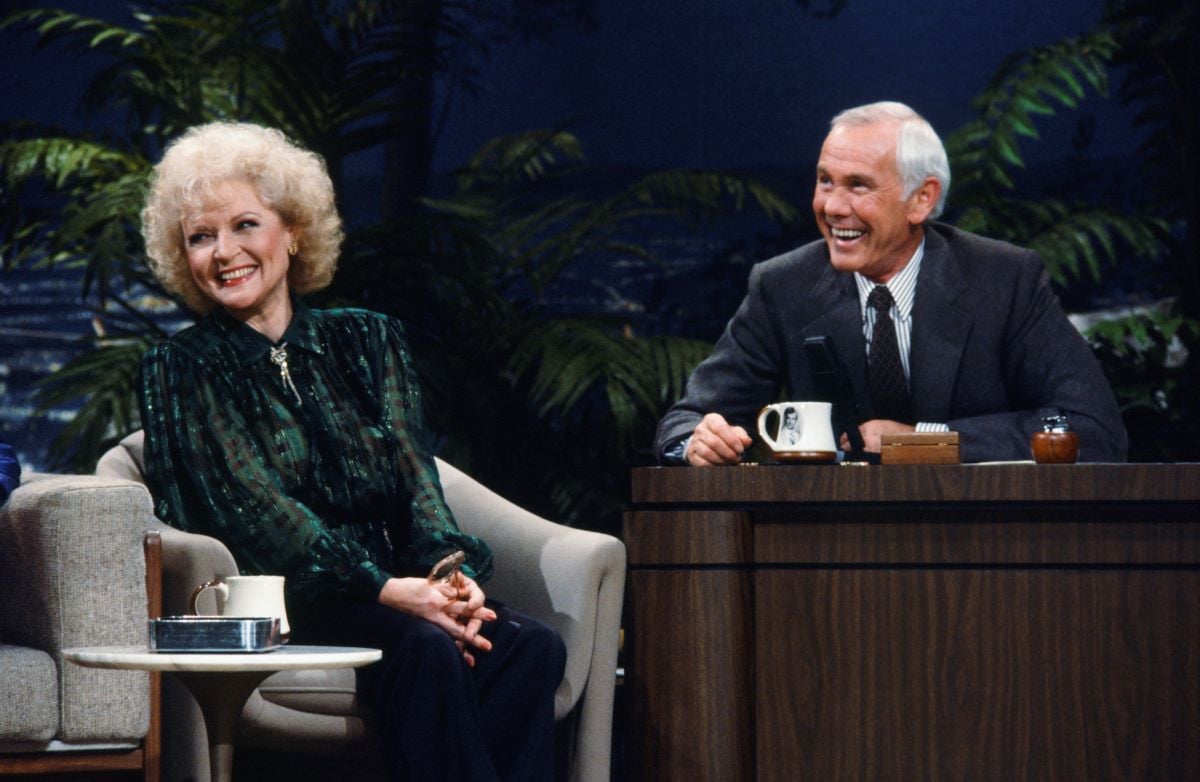 Betty White announced the cancelation of her sitcom, 'The Betty White Show'
When the future Golden Girl visited Carson on The Tonight Show in 1977, White had something she wanted to share with Carson and the audience. She politely apologized for correcting her host, then she told him he had received some incorrect information.
"You were mentioning at the beginning of the show that CBS cancelled four shows," she explained. Then, she added, "Make that five." As he processed what she was saying, she told him, "Yes, Betty's bitten the dust." She was referring to The Betty White Show.
Carson assured her sympathetically, "You didn't have to mention that." But White was in her signature good spirits about it and explained she wanted to tell Carson so she didn't create false pretenses with the interview.
Then she asked if she could stay on the show, much to her host's surprise. "Too bad! Next guest!" he teased as he pretended to eject her from her seat. "Bring me out somebody who has their own show!"
As mentioned in their interview, White's relationship with Carson reached back to the '50s when both stars were doing live TV shows. The host mentioned they met up as contestants on panel shows like To Tell the Truth and I've Got a Secret. So, they had lots to talk about apart from White's ill-fated show.
Johnny Carson talked 'working in the dark and getting laughs' with Betty White
During their chat, the two stars warmed up by recalling an episode of The Mary Tyler Moore Show during which the late-night legend made a cameo. The premise was there was a party being thrown with Carson as the honored guest, but the power went out before he arrived. So, the party was thrown in the dark and the audience only heard Carson's voice.
"We did the whole scene in the dark," Carson remembered while talking with White. He said, "It was the strangest feeling working in the dark and getting laughs." But he couldn't let his own comment pass without a cheeky remark. "No, I've done that before," he added to laughs from White and the audience.
After sharing a chuckle, White noted of the cameo, "You didn't have to put your makeup on or your lashes or anything." Notably, a clip of White's 1977 Carson interview survives on YouTube.
And their chemistry worked so well, Carson decided to offer White an occasional spotlight. She visited the show 13 times between 1977 and 1980. And she was there 43 times while Carson was host between the '60s and '90s. But it seems like a particularly friendly gesture after White's show was canceled and before her '80s comeback.
Johnny Carson and Betty White broke up as Adam and Eve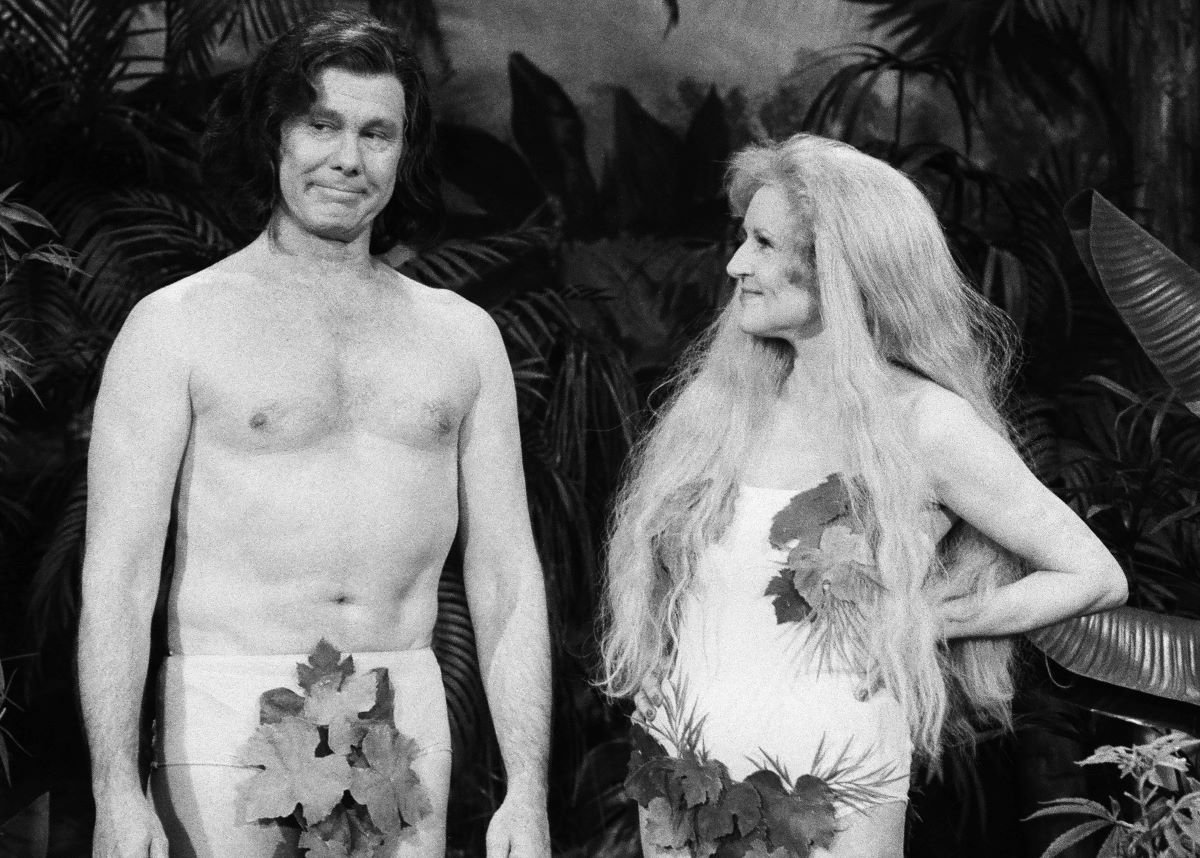 Eventually, Carson utilized White's talent for sketch comedy and invited her to star with him in skits from time to time. One such example is when they played "first couple," Adam and Eve, in 1979.
As a joke referencing actor Lee Marvin's palimony lawsuit — meaning he was sued by a former girlfriend for compensation — Carson and White played Adam and Eve in the same situation. The skit is full of outdated commentary on a lot of things. But it's worth a YouTube view to peek at White and Carson strut around in loin cloth costumes.
In the end, Betty hadn't bitten the dust and was still destined for a career longer than even Carson's. But it's nice he was a friend she could often turn to — even in tough times.