Betty White Was The First Woman To Win This Award
Betty White is a beloved talent for her extensive acting role but before her major success, she was a game show host and event won an Emmy for her work.
Betty White has been lauded as having the longest career in Hollywood – spanning over 80 years. She's also a millennial favorite for her wit and charm. With credits under her belt that include the Mary Tyler Moore Show and The Golden Girls, she's Hollywood royalty.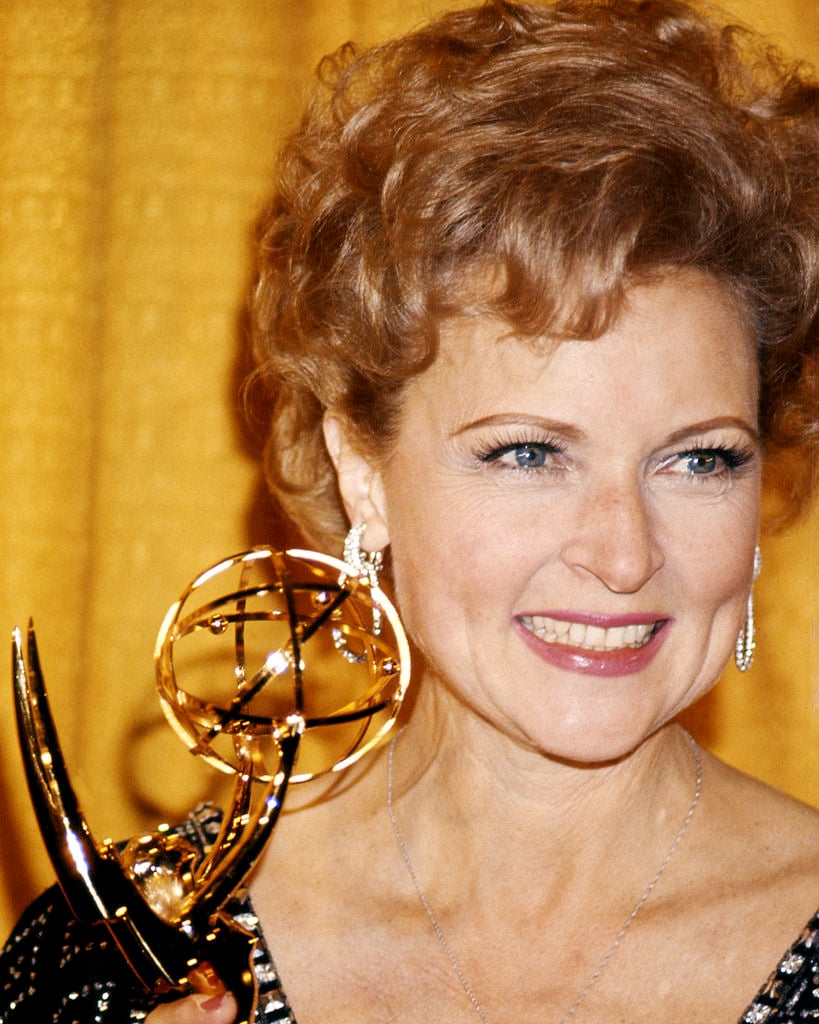 But prior to her major acting success, she was loved for her work on game shows. She appeared on dozens and made a name for herself as a strong competitor before winning an Emmy for her work. 
Betty White was once a game show host
White's acting career began to take off in the 1940s when she landed a recurring spot on Tom, Dick and Harry. The show was short-lived but the television station that the show aired on approached White about being featured on a game show they were developing. The show was titled Grab Your Phone and involved four girls on a panel. The host, Wes Battersea, would ask the audience a question and the four girls on the panel would grab the phone as people called in.
"It must have looked like a tiny telethon," White wrote in one of her books. "But we weren't taking pledges — we were giving out five whole dollars for each correct response!"
White had been a lifelong lover of games. She grew up playing games that were challenging and eventually became an avid player of the word game, Scrabble.
"Mom and Dad and I had always played games since as far back as I can remember," White wrote in her book – according to Biography. "Some we made up as we went along — at the table, in the car, wherever — so playing on TV was a bonus. Where else can you spend a couple of hours playing games with nice people and get paid for it?"
Betty White won an Emmy for her work as a game show host, making her the first woman to win the award
White is known as the First Lady of game shows and appeared on several game shows, including What's My Line, To Tell The Truth, I've Got A Secret, Match Game, and Pyramid. But it would be her own game show that would showcase her skills and get her the recognition she deserved. 
In 1983, White's debut of her game show, Just Men, premiered on NBC. The object of the game was for the women to win keys by predicting answers to questions previously asked to a panel of seven celebrity men – and the answers had to be right. 
Just Men premiered along with two other game shows, which brought on fierce competition.  As a result, it suffered from low ratings, as well as due to its time period slot – airing at midnight. The show aired opposite Family Feud on ABC, and The Young and the Restless on CBS. 
Despite its struggles, White was a viewer favorite. She was the first woman to earn the Daytime Emmy Award for Outstanding Game Show Host in 1983. The next woman to win would be Meredith Vieira for Who Wants to Be a Millionaire.