Betty White's Net Worth and How She Made Her Fortune
Betty White was a beloved actor who delighted generations of fans. Here's why her net worth reflects her talent and longevity.
Betty White spent nine decades on television, becoming one of the most beloved celebrities in entertainment history. Roles in The Mary Tyler Moore Show, The Golden Girls, and Hot in Cleveland ensured White remained a constant part of the television industry while delighting generation after generation of fans.
White died on Dec. 31, 2021, at the age of 99. Here's a look at the actor's net worth she amassed on the way to becoming an entertainment icon.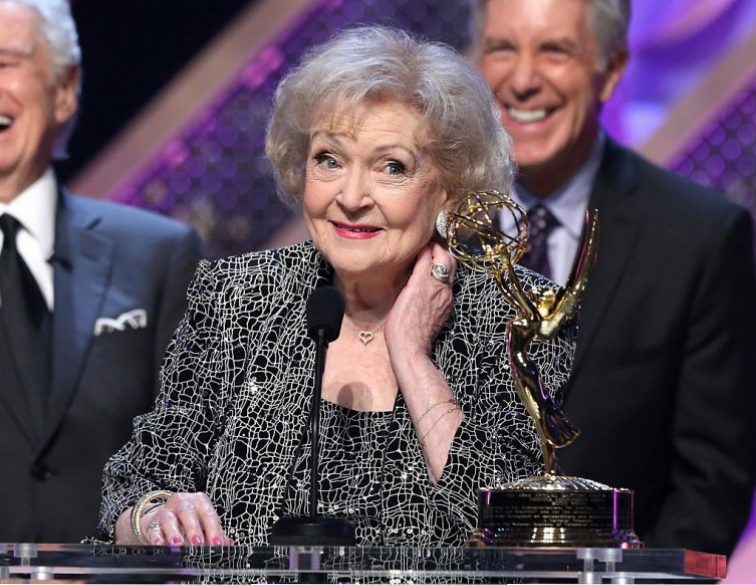 What was Betty White's net worth?
White was awarded the Guinness World Record in 2014 for the "Longest TV Career for an Entertainer," and her efforts have certainly paid off. At the time of her death in 2021, White had an estimated net worth of $75 million, according to Celebrity Net Worth.
The funny lady first appeared on television in 1939 when she danced the Merry Widow Waltz in an experimental show based in Los Angeles. She then began working in radio on different programs before getting her own appropriately titled The Betty White Show. 
In 1949, she returned to TV to co-host a live daily variety show with Al Jarvis, and by 1951, she earned an Emmy nomination. In 1953, she starred in her first sitcom called Life with Elizabeth. She continued to work on many other projects throughout the '50s and '60s, but one of her most notable roles came in the '70s as Sue Ann Nivens on The Mary Tyler Moore Show.
The actor starred in another popular sitcom, The Golden Girls, in perhaps her most well-known role. Playing Rose Nylund earned White an Emmy and gave the actor even more opportunities in television. Over the years, she was featured on many games shows such as What's My Line?, To Tell the Truth, I've Got a Secret, Match Game, and Pyramid.
Betty White's work after 'Golden Girls'
After Golden Girls, Betty White's net worth expanded as she appeared on several more sitcoms, including Yes, Dear and Suddenly Susan. White returned to a starring role with Hot in Cleveland. The comedy ran for six seasons from 2010 to 2015, and White earned $75,000 per episode.
She also authored several books, including Betty White: In Person, Here We Go Again: My Life in Television, and If You Ask Me (And of Course You Won't).
White was an animal lover and worked with the Los Angeles Zoo for more than 40 years. She previously said that she would have been a zookeeper if she weren't in show business.