'Beverly Hills, 90210': Brenda Walsh and Dylan McKay Weren't Supposed To Break Up
The TV show to watch in the '90s, Beverly Hills, 90210 is an iconic series. Created by Darren Star in his pre-Sex and the City days and produced by Aaron Spelling, the program became synonymous with teenage angst. Covering topics such as sex, friendship, drug use, and rape, Beverly Hills, 90210 paved the way for Gossip Girl, The O.C., and Euphoria.
Sometimes the risqué storylines had unforeseen consequences. Perhaps the biggest of them all was when Brenda Walsh (Shannen Doherty) had sex for the first time. The event led to the break up of her and Dylan McKay (Luke Perry).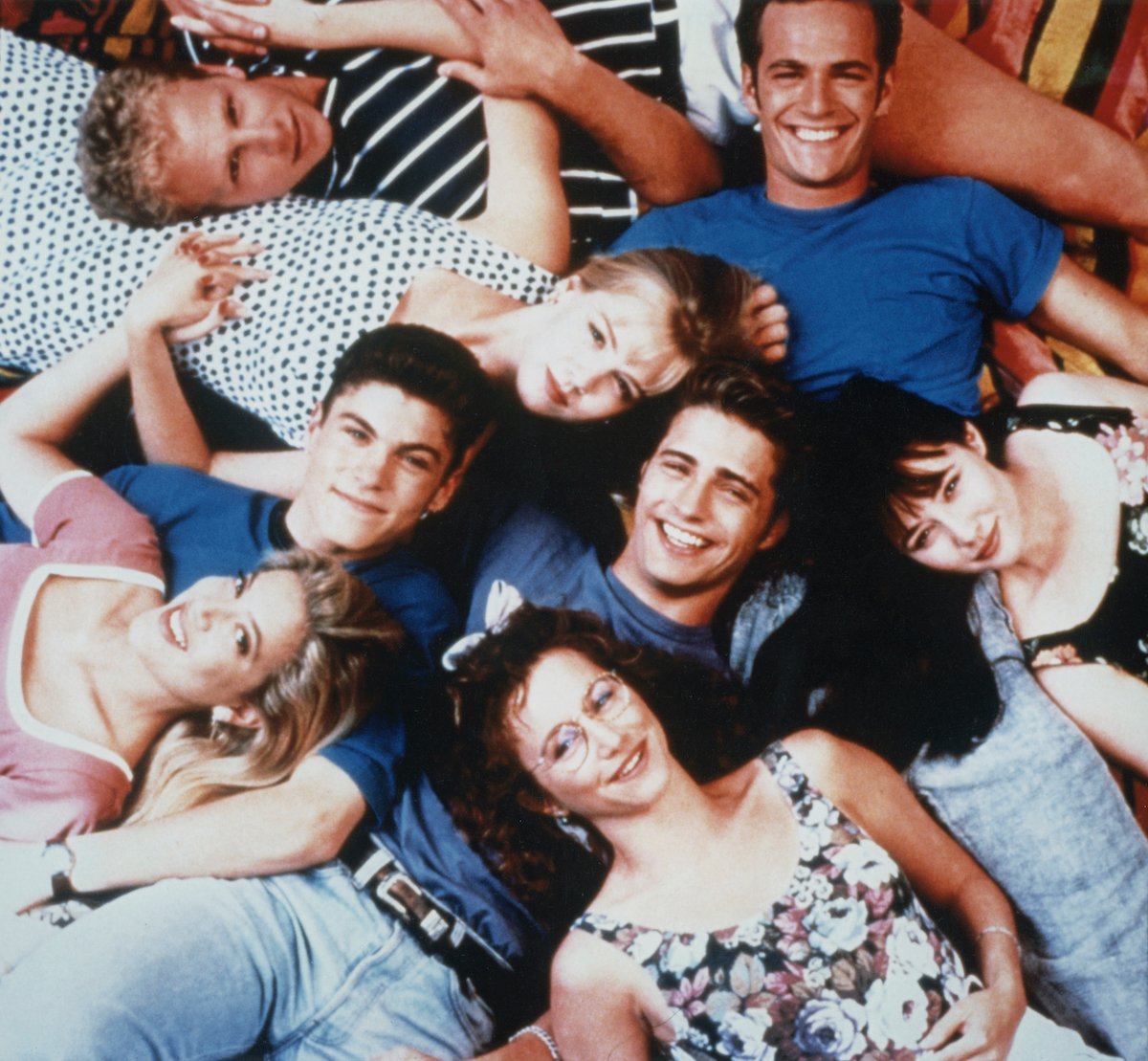 Brenda Walsh and Dylan McKay had sex on prom night
Possibly the most memorable moment in all 10 seasons of Beverly Hills, 90210, was when Doherty's character decided to lose her virginity. In Beverly Hills, 90210 Season 1 Episode 21: "Spring Dance," Brenda had sex with Dylan on prom night.
They left the dance early and went to a hotel room. The scene didn't end in tears or disaster but rather smiles. Dylan and Brenda even joked. It was spring of 1991 and Beverly Hills, 90210 ended its first season with 22 episodes. After which the show went back into production with a collection of summer episodes.
According to Entertainment Weekly, the show's rating skyrocketed. At the end of the show's second season ratings had gone up from 9.5 to 17.4 million viewers.
RELATED: Tori Spelling Felt 'Really Insecure' While Filming 'Beverly Hills, 90210' — Here's Why
Dylan McKay and Brenda Walsh broke up in 'Beverly Hills, 90210' Season 2
In an August 2009 interview with The New York Times, the creator of Beverly Hills, 90210 reflected on the storyline. Star told the publication it wasn't exactly what he'd planned to have Brenda and Dylan split in the season 2 opener. He explained it had been the network's desire to have there be "consequences" following the prom night sex. So, Star had the two characters split.
"I was strongly advised to write a show that would address the consequences of that sexual experience," Star said. "So the first episode of the second season Brenda broke up with Dylan because their relationship had gotten too mature."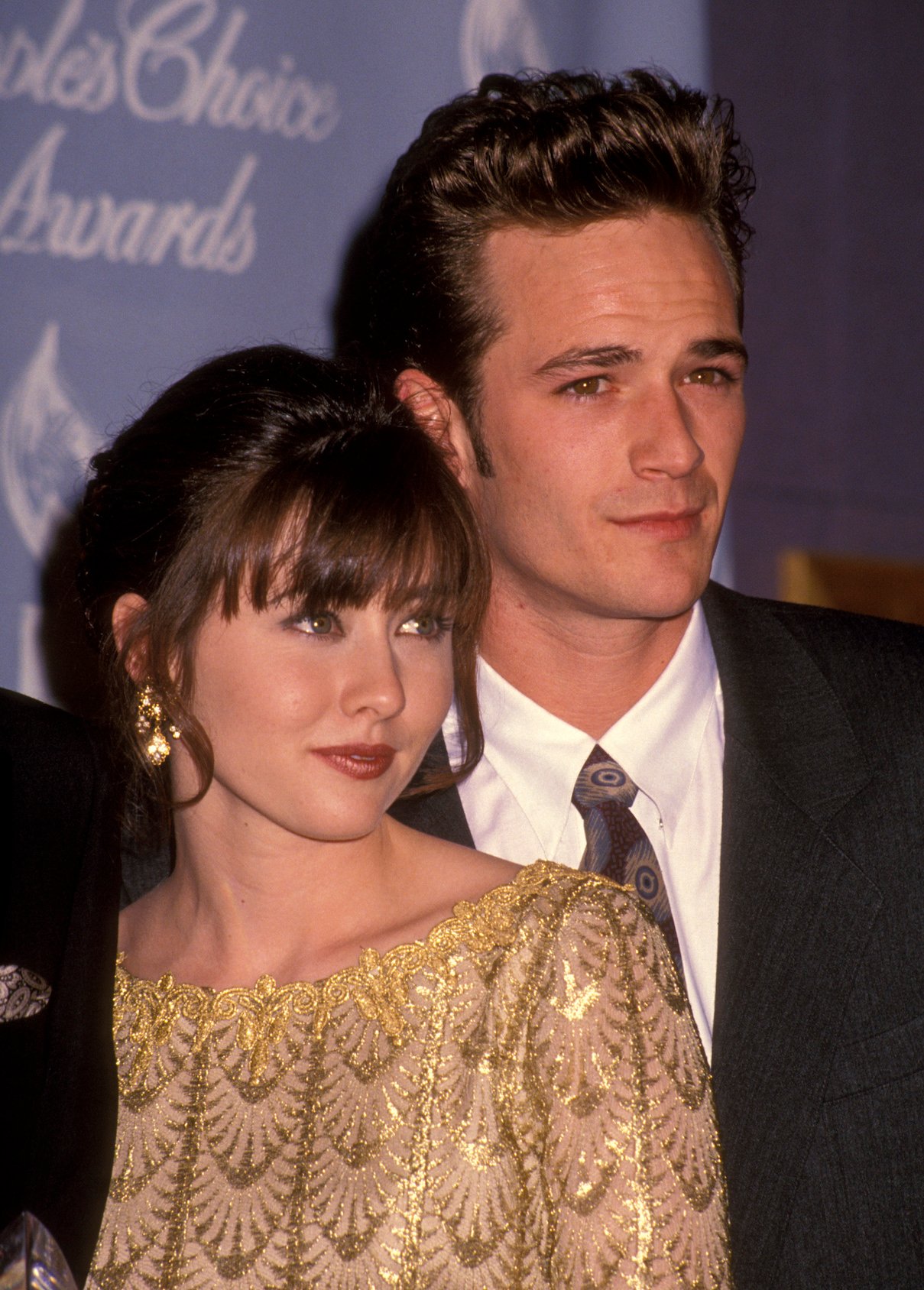 He continued, saying it wasn't the fact that they'd had sex but rather that Doherty's character enjoyed it.
"The affiliates were scandalized not because they had sex, but because Brenda was happy about it, and it didn't have any dire consequences," Star added.
As a result, Brenda had a pregnancy scare and broke up with Dylan. After a brief reconciliation, she remained adamant they shouldn't be together and they split for good. After Doherty's departure from the show, Dylan ended up with Kelly Taylor (Jennie Garth) in the series finale.
RELATED: 1 'Beverly Hills, 90210' Star Felt They'd 'Wasted' 9 Years of Their Life on the Teen Drama
Luke Perry and Shannen Doherty were friends off-screen
Even though their characters didn't have a long-lasting romantic relationship, Perry and Doherty had a decades-long friendship. Perry spoke positively about Doherty when she came under fire for behind-the-scenes drama on Beverly Hills, 90210.
And when the Charmed alum became diagnosed with breast cancer, Perry offered kind words of support. Around the time of Perry's death in 2019, the two were discussing plans for BH90210, a reboot of the original series.
Watch Beverly Hills, 90210 and BH90210 on Hulu and CBS All Access.
RELATED: 'Dawson's Creek' and 5 Other TV Shows From The WB Streaming on Netflix and Hulu Right Now