'Beverly Hills, 90210' Star Christine Elise: Emily Valentine Backlash 'Was Devastating to Me'

Emily Valentine was only in a dozen episodes of the Fox hit Beverly Hills, 90210 but she made quite an impression. Actor Christine Elise still reflects on her role today. Emily was the bad girl of West Beverly High and dated both Dylan (Luke Perry) and Brandon (Jason Priestley). At a club, she drugged Brandon's drink. Emily got some redemption when Brandon saw her again in San Francisco, but the backlash still stings Elise.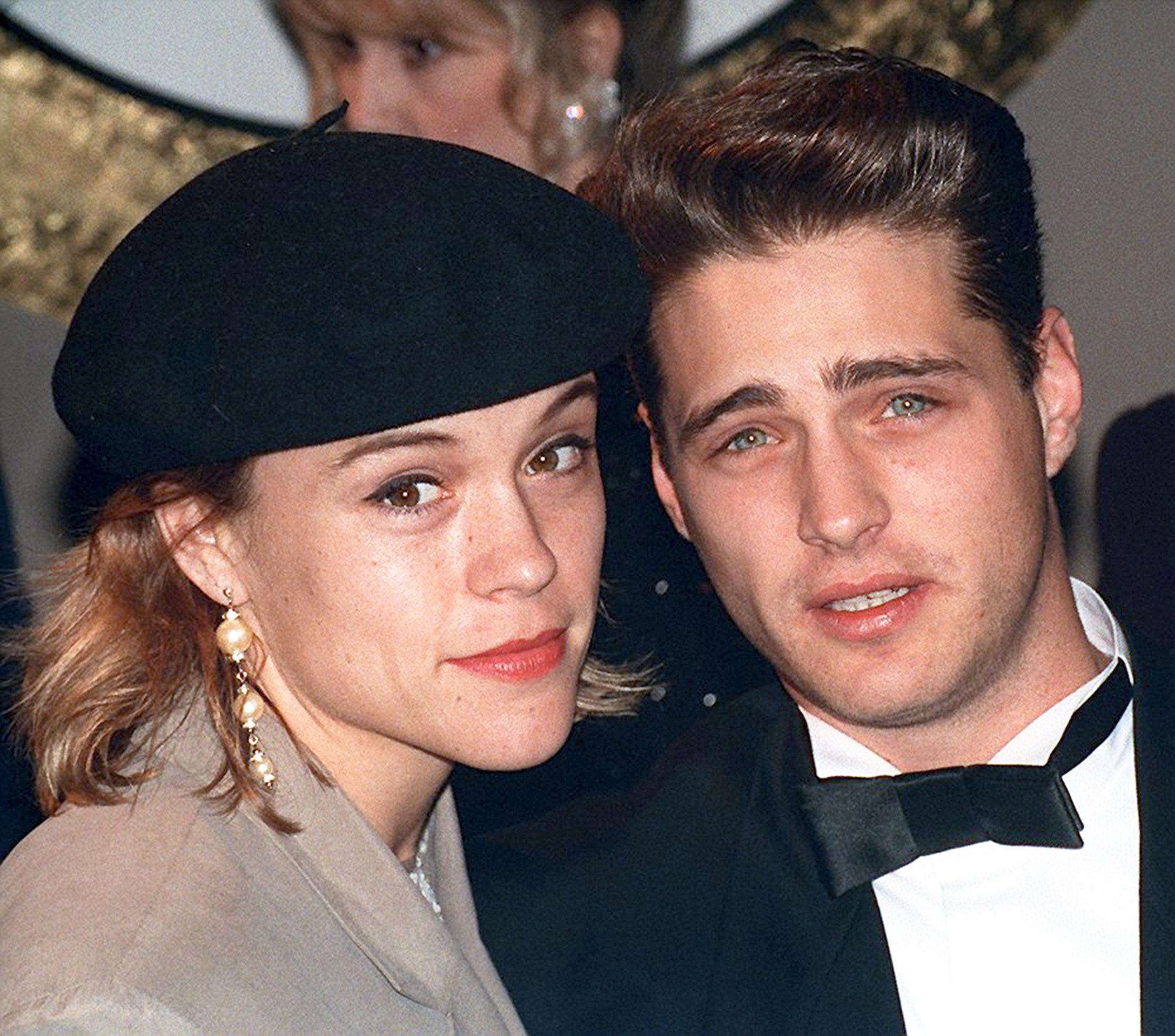 Elise spoke with Showbiz Cheat Sheet about her role on Chucky on Nov. 3 by Zoom. The first season of Chucky is now streaming on Peacock, but we also had a chance to reminisce about Beverly Hills, 90210.
The Emily Valentine backlash almost destroyed Christine Elise after 'Beverly Hills, 90210'
Elise counts her blessings that social media did not exist in the '90s. It was hard enough when she saw Beverly Hills, 90210 fans react to Emily Valentine. 
RELATED: What Makes 'BH90210' More Relatable Than a Straight 'Beverly Hills 90210' Reboot
I don't think I'd be here, honest to God. It was so hard even when you had to hunt down negativity by going to some AOL chat room or some Yahoo group to troll through to see what they're saying about you. It was devastating to me. People said incredibly viscous stuff and they were new at it. You had to hunt it down. Now they hunt you down right into your mess[ages]. I don't know how kids do it. I don't envy them at all. I'm really glad I didn't have a microphone to have every thought I felt like espousing would be tattooed in the ether of the internet forever. I'm very grateful that didn't happen to me." 

Christine Elise, interview with Showbiz Cheat Sheet, 11/3/21
'Beverly Hills, 90210' did create lifelong friendships.
Elise and Priestly remained close after she left Beverly Hills, 90210.
"Jason and I lived together for five years and now he and his wife are my closest family," Elise told Cheat Sheet. "Except for my actual parents, Jason and Naomi are my family. So them primarily."
Emily Valentine's legacy lives on in 'Chucky'
Even before Beverly Hills, 90210, Elise entered the Chucky franchise in Child's Play 2. She appeared in a cameo in the most recent movie, Cult of Chucky. The series finally picked up with Kyle (Elise) and Andy (Alex Vincent) as adults. It also featured a new cast of teenagers who had enough problems before a killer doll entered their lives.
"I actually think Emily has an interesting connection to this story," Elise said. "The legacy of that character for me has been that everybody in school, or kids that felt not spoken for, disenfranchised kids, whether they were disenfranchised by race or economic status or religion or being punk rock or gay or whatever made them feel other than, Emily held a place for those kids on that show."
In Chucky, Jake (Zackary Arthur) is the son of a widower (Devon Sawa). He feels like an outcast for being gay, and has his first relationship with Devon (Bjorgvin Arnarson).
"I think the Jake storyline on this show is doing the same thing for those kids," Elise said. "I know Emily Valentine made a lot of kids feel seen and I hope that the Jake and Devon storyline does the same thing for a whole new community of kids that need to see themselves reflected on television."
RELATED: 'Chucky' Creator Shut Down Jennifer Tilly's Nude Scene Offer That Was Too Much for TV