Beverly Hills, 90210's Carol Potter Shares Why She Never Had Scenes Alone With 'Son' Jason Priestley – 'I Find That Bizarre'
'Beverly Hills, 90210' fans may not have noticed, but Carol Potter who played Cindy Walsh only had one solo scene with Jason Priestly who played her son Brandon on the show.
Carol Potter from the hit 1990s series Beverly Hills, 90210 has a theory about why she never had a one-on-one scene with her son on the show played by actor Jason Priestley. She recently recalled that the only scene she had alone with Priestley occurred only after she was written off of the show, which she thought was strange. But she has a theory as to why she was never alone in a scene with Priestley until after she had left the series.
Jason Priestley and Carol Potter did not have a solo scene until late in the series
Potter thinks the fact she was never alone in a scene with Priestley was bizarre. "Even even though I had scenes with the group, I never had a one-on-one scene with my son until I came back as a guest star in season 7," she said on the Behind the Velvet Rope with David Yontef podcast. "Now I find that bizarre."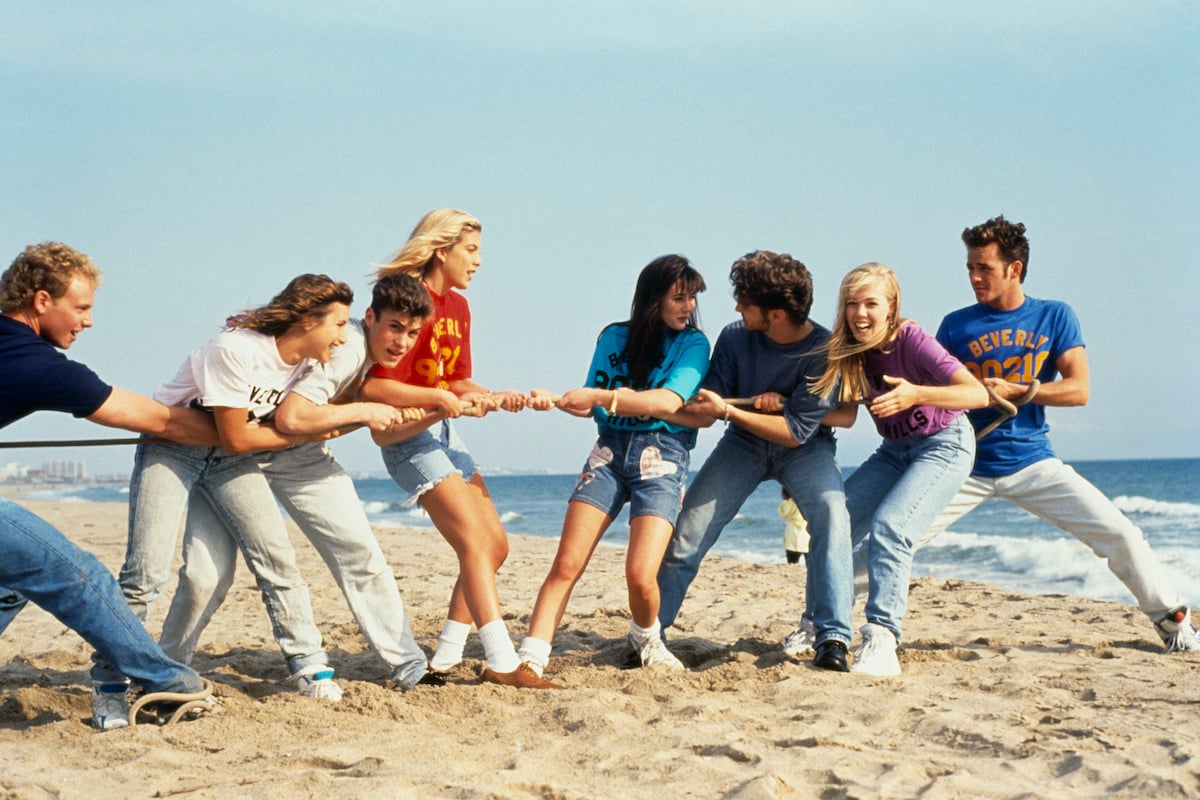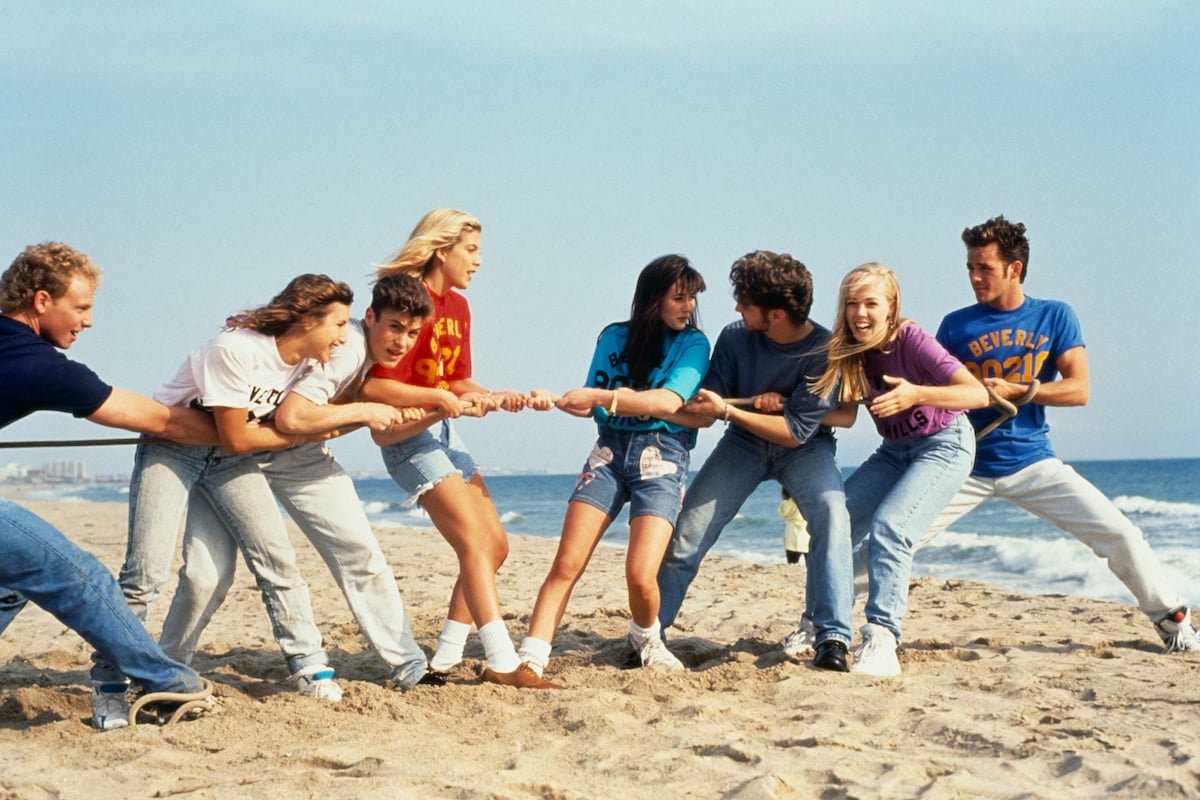 "You want to know what my theory is?" she said. "I have not checked this out with any of the writers. So my own theory. I mean most of the writers were a lot of the writers were men. And I think, you know, Jason was number one on the call sheet. He was the guy, he was the organizer. He was the center around which this group formed. And I think A, they didn't want to deal with their own issues with their own mothers when they were teenage boys and B, they didn't want to put their lead guy into authority, under the authority of a woman."
Carol Potter recalls her scene with Jason Priestley on 'Beverly Hills, 90210' 
 Potter admitted that she does not think writers did this consciously. "It could be that that sort of thing was operating at a very sort of subconscious level," she admitted. "I'm sure they weren't thinking that way."
She described the only scene she had with Priestley. "Season 7 when I come home and [on-screen husband] Jim and I are on the outs and maybe going to get divorced," she recalled. "And he and I had a beautiful, lovely long scene together. And that was the first time we'd had a one-on-one scene."
Why did writers wait until 'Beverly Hills, 90210' Season 7 for this scene?
Potter went deep with her theory on why the writers avoided this scene until later in the series. "The writers didn't want to engage with a teenage boy in his mother because it triggers their own experiences as teenage boys with their mothers," she said. "And there's an authority conflict. We live in a patriarchal culture.
"So young men want to be in charge, especially as teenagers when they're trying to prove themselves so hard," she continued. "But in the home, the mother has more authority than the teenage boy, excuse me, very much, right. That was uncomfortable for them both to put Jason in that position and to relive it themselves. That's, that's what I think was going on." She added that the series showed many mother-daughter scenes and even father-daughter storylines. But there was a serious absence of mother-son moments.