'Bewitched': The Source of Samantha's Signature Nose Twitch
Many grew up watching Bewitched or learned to love it after a binge-watching some reruns, but the popular TV show turned Elizabeth Montgomery and her character Samantha into a fan favorite.
Her witchy ways both enchanted and annoyed her husband Darrin (played by Dick York and later, Dick Sargent), but her antics cracked audiences up. While each character had their own style and quirks, Samantha's nose wiggle was her secret magic wand, and it was something unique to Montgomery herself.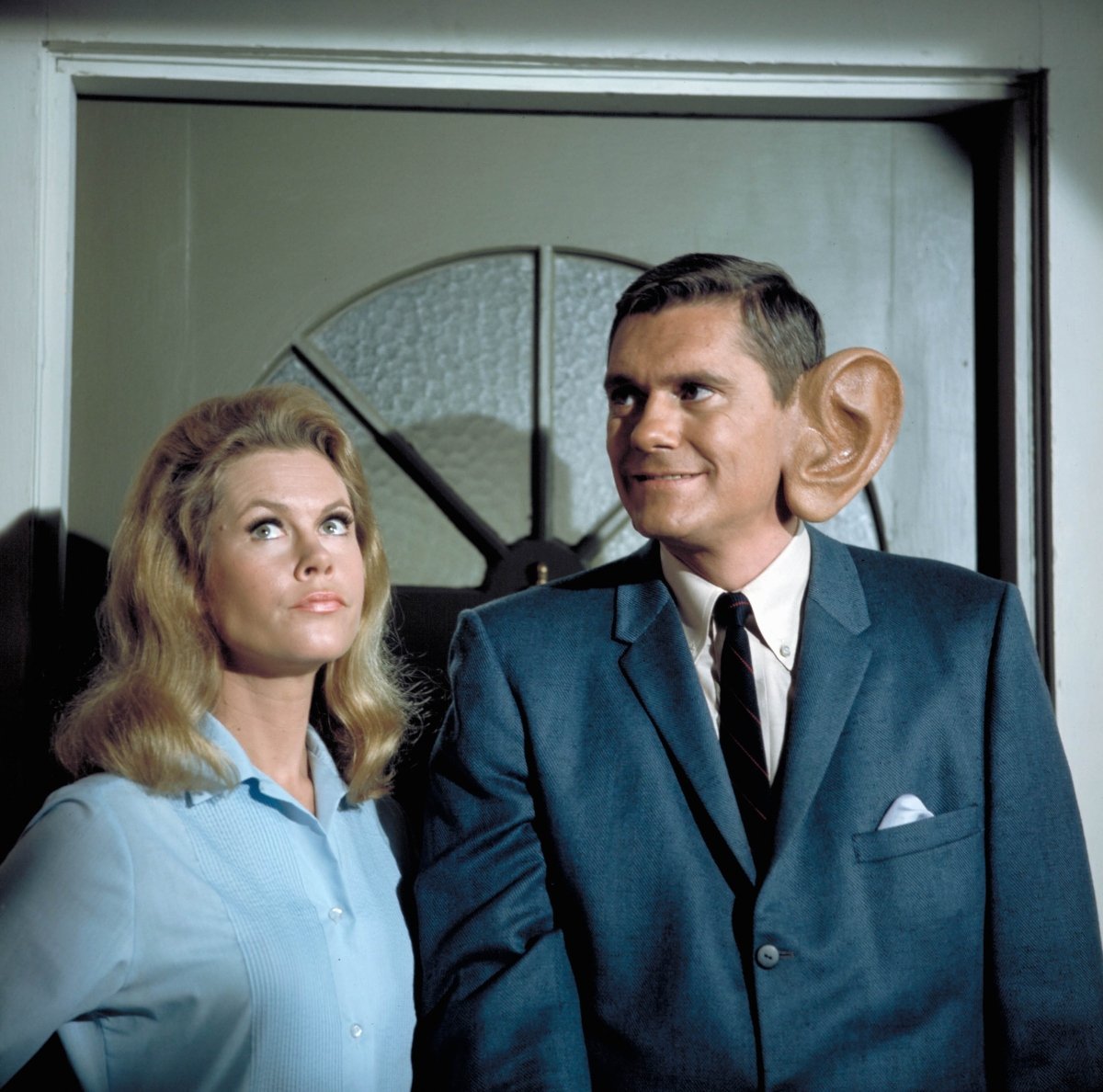 'Bewitched' cast spells without tools
From the animated opening credits to eight seasons' worth of episodes, Samantha Stephens' magical move was typically in her nose. For Endora, — Samantha's mother — she simply conjured something with a wave of her hand, an open palm, or a look. And warlocks didn't roll around with Harry Potter wands either.
This was something demonstrated when Samantha's dad once turned Darrin into a newspaper, then a vaporized cloud of yellow smoke, and a rematerialized version of himself plucked from the ethers — all in the same episode.
Wands and cauldrons weren't a regular part of the plot in Bewitched. But Samantha's famous nose wriggle became a thing, and it came naturally.
Elizabeth Montgomery's nose twitch worked into the series
When Montgomery was cast to play Samantha Stephens, it was an opportunity to work alongside her husband, Bill Asher, who'd directed episodes of I Love Lucy and I Dream of Jeannie. Asher played a role in helping Montgomery shape her character.  
According to Twitch Upon a Star: The Bewitched Life and Career of Elizabeth Montgomery by Herbie Pilato, the husband and wife put their heads together to come up with a magical gesture that activated Samantha's spells discreetly.
Pilato wrote that on the night before pilot rehearsals began, Asher had a moment where he exclaimed, "That's it! What's that thing you do with your nose?"
Montgomery didn't get it, and her husband explained that her nose moved a certain way when she was nervous. Unaware of what he meant, she did it out of exasperation as they tried to figure it out. It became Samantha's trademark expression.
Pilato's book also noted Montgomery's childhood friends Billie Banks and Sally Kemp once said in interviews that she used to do a "bunny nose" for good luck when they were in school. They claimed no one could master it but her.
According to Closer Weekly, Montgomery joked about using the twitch at a Cubs game and after doing so, Ernie Banks scored a major home run after not hitting all day.
Erin Murphy said the magic twitches were tricks
Erin Murphy was one of the twins who played Tabitha in Bewitched. Her character only touched her finger to her nose to make magic happen, and that was the producers' decision. When asked about Montgomery's signature wiggle, Murphy told Parade it "was a camera trick."
This was corroborated by Asher who shared that the cameras sped things up and they used a xylophone to add sound. All those elements combined created Samantha's version of "Abracadabra."