Beyoncé Always Believed She'd Make It, Even When No One Else Did
Entertainment journalist Lisa Robins broke barriers in her industry. She made it in a male-dominated field. Now that she's reached the top, she's shedding light on the unique issues female artists face.
Robins and Jimmy Fallon recently discussed her new book, No One Ever Asked Me About The Girls. The material comes from decades of interviews that Robins did with over 40 female artists, including Beyoncé.
Robins, like the rest of us, is a huge admirer of Queen B. She sees the way the music industry treated Beyoncé as a perfect example of sexism in the field. 
Destiny's Child was dropped by a label 
Most fans are unaware of the issues the massively popular girl group had in the beginning. LaToya Luckett, former Destiny's Child member, discussed the group getting dropped by their label in 2014. She says the experience left the group "devastated."
At the time the integrants of Destiny's Child were still teenagers, and didn't understand why a label would sign and then drop them. 
But the girls were survivors. Luckett says that the biggest blow of losing the deal was the fact that they wouldn't get to sing. All the girls, Beyonce included, were passionate about music. Losing the deal was about losing the opportunity to make music for more people, not about losing money.
That passion fueled Destiny's Child past its initial failure and on to stardom. But it wouldn't be the last time a record label would challenge Beyoncé. 
Beyoncé was told her album didn't have a single 
In 2003, Beyonce was ready to drop her debut solo album, Dangerously in Love. She was sure it was full of hits. After making Grammy award winning music with Destiny's Child, one would think the industry execs would trust her opinion. But they didn't. In fact, record label producers tried to get her to change the album, and told her that there was no clear single on Dangerously In Love. 
According to Robins, who interviewed Beyonce about her early struggles, Bey has come to agree with them. She told Robins that the label was right about Dangerously In Love not having a single, saying "They were right, I had four."
Those same executives were probably eating their words by the time Beyoncé took home five Grammys for the album, including Best R&B Album. "Crazy in Love," one of the four singles on the album, also won two Grammys. "Baby Boy," "Me, Myself & I," and "Naughty Girl" weren't given Grammy recognition, but they were singles off the album that went on to make the record company, Columbia Records, a ton of money. 
Beyoncé's first album was a smash hit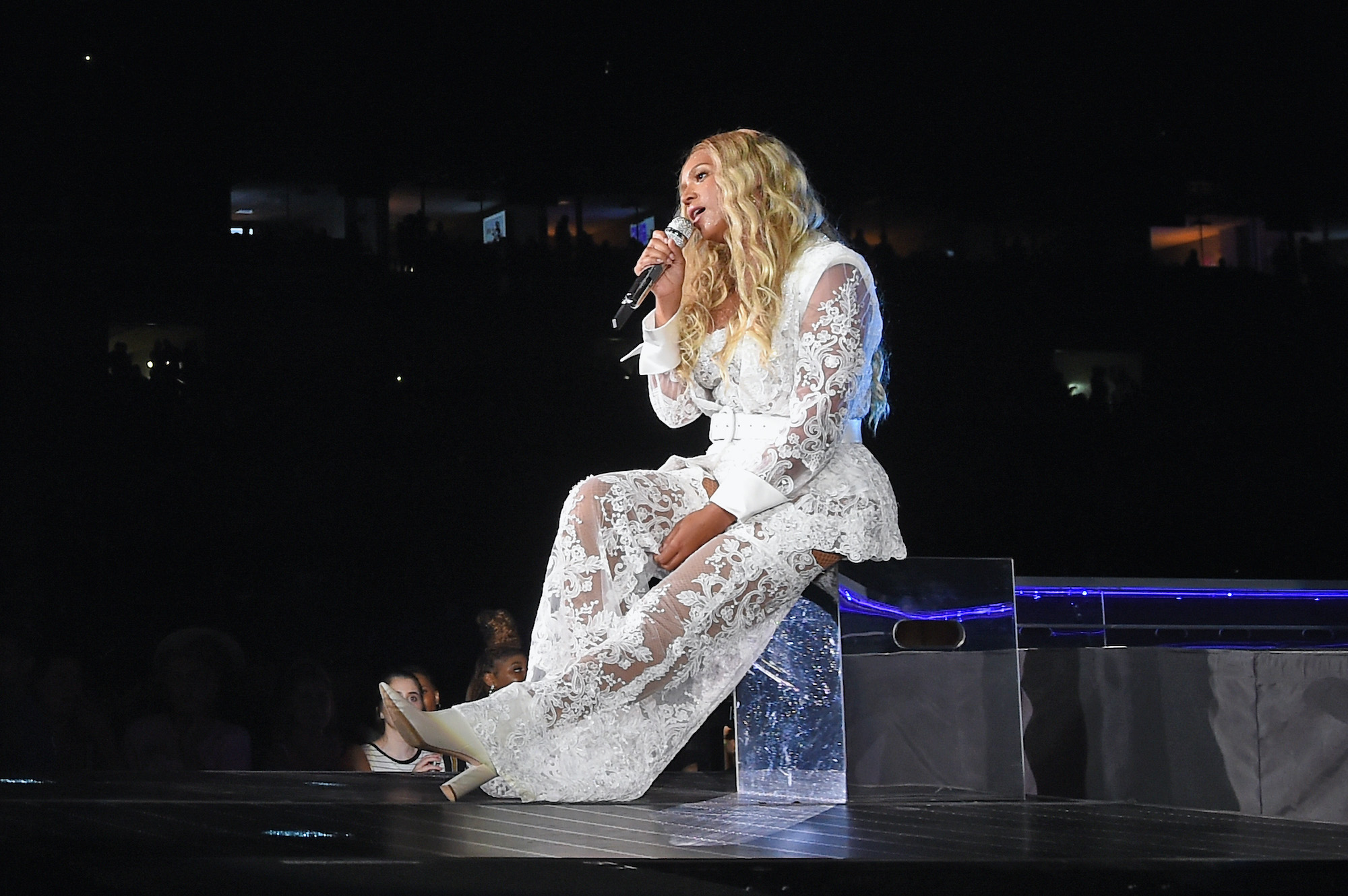 Dangerously in Love debuted at number one on the Billboard Top 200 list. It remains Beyoncé's best selling album. As of July of 2020, Dangerously in Love has sold an estimated 11 million copies. Although her other music is popular as well, it seems like Dangerously in Love has yet to go out of style. 
Beyonce's next solo album, B'Day, hasn't sold as many copies of Dangerously in Love, at least not yet. Released in 2006, B'Day has sold an estimated 8 million copies. The triple platinum album is hardly a failure, even if it didn't live up to Bey's smash debut. B'Day did break Dangerously in Love's opening week record. Beyonce's first album sold an estimated 300,000 copies in its first week, while B'Day sold 500,000. 
Beyonce went from being dropped by a label to starting her own. Parkwood Entertainment is a production company that Bey herself started, and she's using it to right the wrongs in the music industry.