How Does Beyoncé Know Chloe X Halle?
Halle Bailey may be the star of Disney's upcoming live-action release, The Little Mermaid. Together with her sister Chloe, they've released music, appeared in a comedy series, and earned praise and admiration from Queen Bey herself. How does Beyoncé know this sister duo? Here's what we know about Chloe x Halle, their latest projects, and their work with Beyoncé.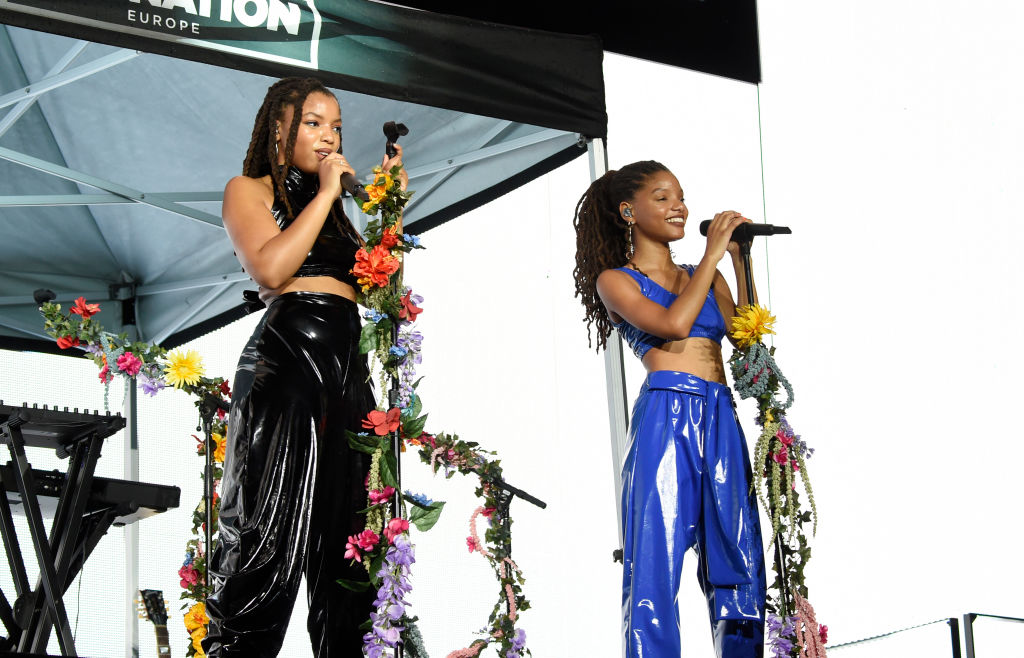 Beyoncé signed Chloe X Halle to her record company 
You may know them from performing at the Super Bowl or opening for Jay-Z and Beyoncé on the On The Run II Tour. Since their debut, Chloe x Halle released their album, The Kids Are Alright and earned thousands of monthly listeners on Spotify. 
They were first discovered from a YouTube cover of "Best Thing I Never Had" by Beyoncé. Their video went viral, earning millions of views, including a watch from Queen Bey herself. 
"I remember we taped it and we asked mom and dad if we could post it," Chloe Bailey said, according to NPR. "Next thing you know, all of these views came in and we were like, 'Wow, what's going on? How is this happening?' And we just kind of kept that going. And then the Queen Bey came knocking."
Since then, the singers signed to Parkwood Entertainment, even earning acting credits for shows like Grownish. The younger of the two sisters, Halle Bailey, will star in Disney's live-action adaptation of The Little Mermaid as the title character.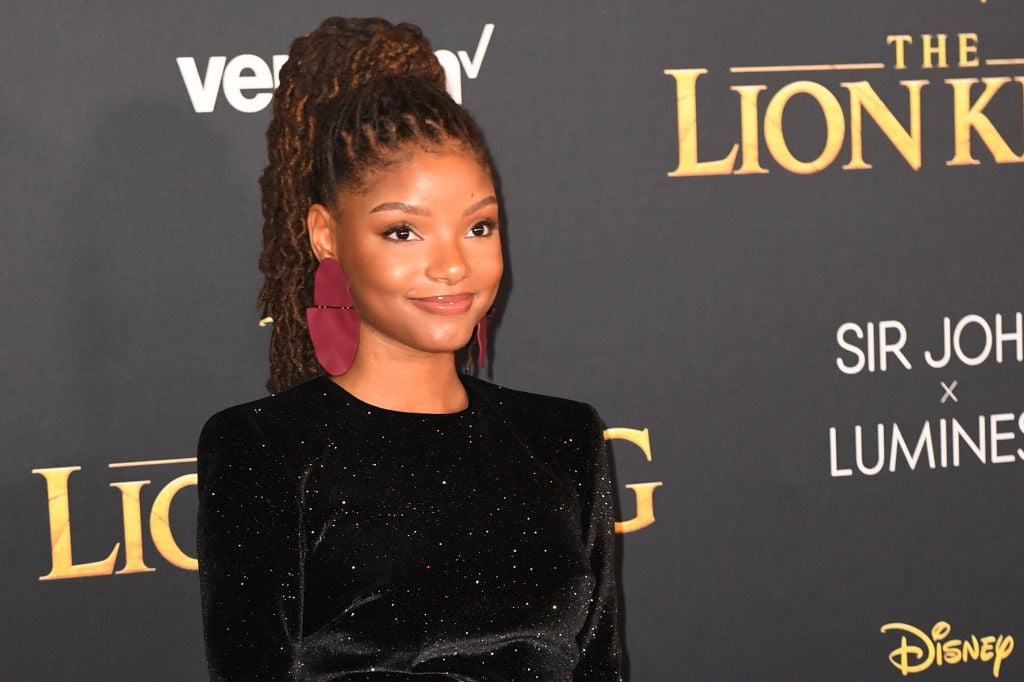 Halle Bailey will portray Ariel in the live-action adaptation of 'The Little Mermaid'
She's conquered the land and now, Halle Bailey is heading under the sea for Disney's version of The Little Mermaid. When she was announced as the main character, Ariel, it was initially met with some backlash, some even starting the hashtag #NotMyAriel. Since then, the singer commented on her role with this reboot and what it means for her.
"I just feel like this role is something bigger than me, and greater. And it's going to be beautiful," Halle Bailey said, during an interview in NME. "I'm just so excited to be a part of it."
Halle Bailey was also the first cast member announced for this live-action adaptation. The studio later came forward, announcing cast members like Awkwafina, Melissa McCarthy, and Jonah Hauer-King. According to the DisInsider, Disney is currently casting Ariel's older sisters. (Some fans hope that Chloe Bailey will have a role in The Little Mermaid, though nothing has been confirmed by Disney.)
Beyoncé often shares her support for this sister duo
As a performer, Beyoncé often acts as a mentor for Chloe and Halle. Beyoncé founded Parkwood Entertainment, the label Chloe x Halle is under. As a result, the sisters opened for her on previous tours. 
When Beyoncé released the visual album Lemonade, the sisters appeared in a brief clip for "All Night." Zendaya set beside them, too, each dressed in bright colors with the Grammy award-winning artist.
Music by Chloe x Halle, including their song "Happy Without Me," is available on Spotify, Tidal, and most major streaming platforms.