Beyoncé Daughter Blue Ivy Has Her Mom's Star Factor, Says Grandpa
When it comes to the entertainment industry, fame often seems to run in families. Maybe it's that talent is passed down from generation to generation. Maybe it's that children benefit from their family members' great connections. Probably it's a little bit of both.
Either way, when talented musicians have children, the world is often looking for signs that the legacy will be carried on in the new generation.
This is doubly true for Blue Ivy, the daughter of not one but two famous musicians. With Beyoncé as a mother and Jay-Z as a father, the pressure to be a world-class performer was on before the little girl was even born. Add in her ambitious grandfather, and you have a mix for early success.
Beyoncé got started in music at a very young age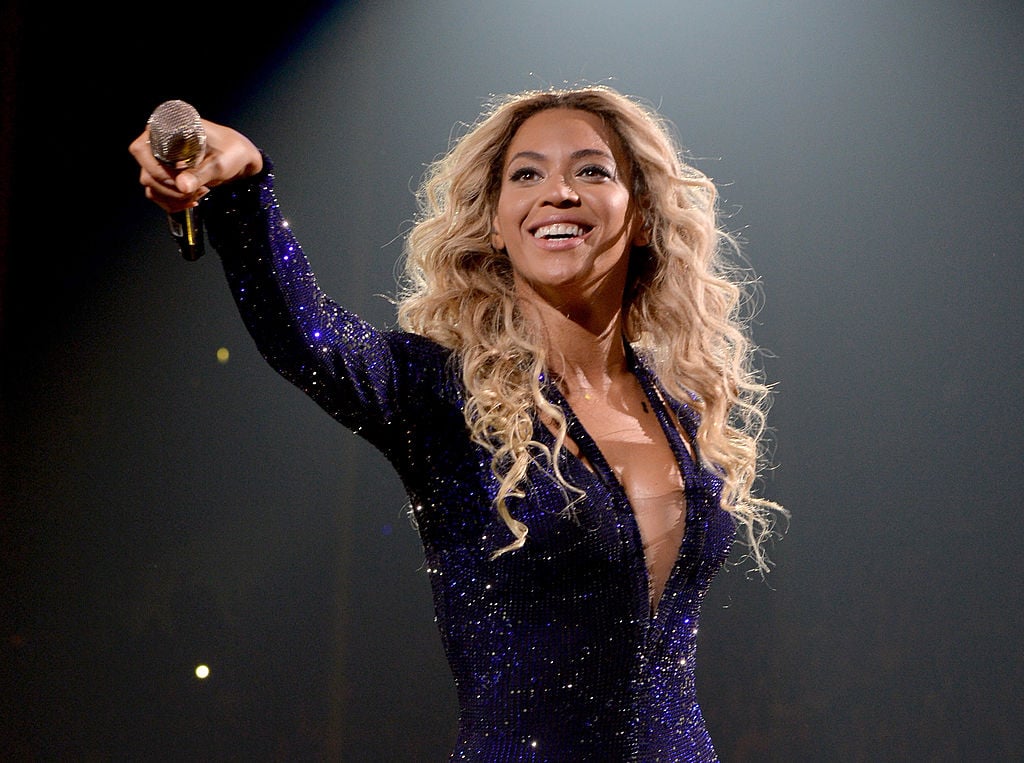 Beyoncé was born in Houston, Texas, and began her world-famous musical career when she was very young. She was already enrolled in dance classes before the age of 10, and she clearly had her sights set on a bigger stage. She also had a lot of support from her family to help make those dreams a reality. 
Her mother, Tina Knowles, helped piece together costumes for Beyoncé to wear alongside the other members of the group Destiny's Child. Meanwhile, Beyoncé's father, Mathew Knowles, was busy booking work for the girls in an attempt to help them break out into the spotlight. The group even got one of the coveted spots on Star Search in 1992. 
By 1998, they were legitimately pop stars with their hit "No, No, No" filling airwaves. The group would remain together until 2005 and even had a brief reunion in 2012. All told, these young stars did a phenomenal job of making names for themselves, and Beyoncé is certainly the most successful among them.
Beyoncé and Jay-Z have three kids
Beyoncé and Jay-Z married in 2008 and began building their empire together. At the same time, they started building a family. In 2012, their oldest daughter — Blue Ivy — was born. In 2017, they added twins Sir and Rumi to the mix.
The pair have mostly kept their kids out of the spotlight, but fans can't help but wonder if one — or more — of these famous kids will follow in their parents' footsteps when it comes to musical talent. 
Since Sir and Rumi are both still very young, the focus has mostly been on Blue Ivy, who is starting to come into her own personality and style at age 8. That may seem young, but her mother was already well on her way to honing her craft by that age.
Will Blue Ivy be following the same path to fame as her mother? 
Mathew Knowles has high hopes for his granddaughter
Just as he always believed in his own daughter and what she could accomplish, Mathew Knowles seems confident about Blue Ivy's future as a performer. The 68-year-old record executive opened up to US Magazine about his granddaughter and her talents: "Blue Ivy is just so incredible and reminds me of Beyoncé so much." 
He went on to praise the little girl's drive and passion. "Just like I saw it in Solange and Beyoncé . . . They're just about the passion because when we live in our passions, we don't have to work a day in our lives," Knowles explained. "I just want them to find their passions and put in the work ethic and they'll be successful."
If Blue Ivy does decide she'd like to follow her mother into a life built around her voice, she's already got a head start. She's been featured on a few tracks on her mother's albums, and she collaborated with Beyoncé to perform a song called "Brown Skin Girl" that's available for streaming.