Beyoncé and Destiny's Child: What Other Superstars Have Matthew Knowles Managed
Beyoncé will forever credit her father and former manager, Matthew Knowles, for instilling a hard work ethic to be the best at what she does. But aside from his famous daughters and other members of Destiny's Child, Knowles has also managed a few other big acts. The music executive even had a successful record label. Here's a recap of just a few artists Knowles has repped.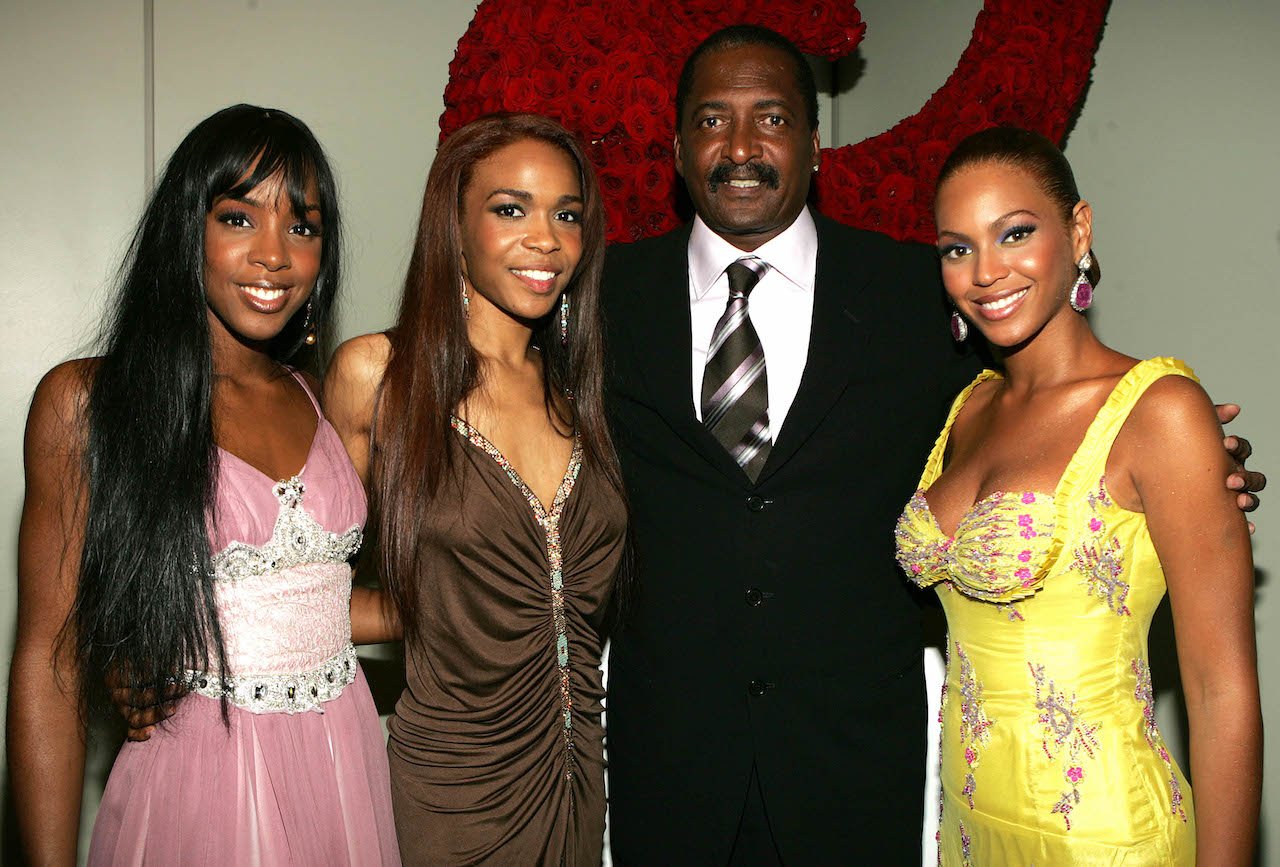 Tiffany Evans
Evans was a child sensation and performed on televised specials, including Maury and Star Search. She signed with Columbia Records, the same label as Destiny's Child, and later signed on with Knowles as her manager. She released several commercially successful singles, including "Promise Ring," "I'm Grown," and "I'll Be There." Evans also appeared in the Tyler Perry film, Diary of a Mad Black Woman. After a decade, she decided to part ways with the label and Knowles. 
In an interview with VIBE Magazine in 2012, she said ending her business relationship with Knowles was about needing someone more focused on taking her career to the next level. "With Matthew, it was sort of the same thing. It was a learning experience when I was dealing with him. At that point, I just think everyone was going in a different direction than I was," she said. "I wanted to do something different and be more hands-on with Tiffany and her projects."
Sunshine Anderson
Known for her hit breakup anthem that still plays on rotation on radio and every Black family's cookout, the "Heard It All Before" singer signed with Knowles around 2006, six years after her debut release. He helped with her second album, Sunshine at Midnight.
Anderson now is a host of a morning radio show in Texas. It's unclear when she and Knowles split in business. 
Ramiyah
Knowles wasn't only a manager for R&B acts, he was instrumental in pushing gospel music to the mainstream as well. Aside from managing Destiny's Child member Michelle Williams' solo gospel career for several years, he also managed the group Ramiyah. The group had a popular single, "Waiting," and appeared in the Beyoncé led film The Fighting Temptations.
In one interview, they spoke about the power of being supported by Knowles. "Ramiyah looks at being backed by Matthew Knowles as more of a blessing and a privilege than overwhelming! One of our mottos is to reach the city, nation, and the world for Jesus Christ, so what better opportunity than to be attached to a "powerhouse" in the industry," they said
Trin-i-tee 5:7
Initially a trio, Trin-i-tee 5:7 was another contemporary gospel group backed by Knowles. The original lineup consisted of Chanelle Haynes, Angel Taylor, and Terri Brown-Britton. Their biggest hit was the 1998 chart-topper, "God's Grace."
But in 2012, Knowles announced that the group was no longer with the label. And many fans felt the way things ended was sketchy. "Angel and Chanelle scored their first Grammy nomination as well as Grammy night worldwide TV performance Grammy Nomination with Music World. Their careers will always be linked to Music World. We will miss them and wish them the best of luck." Knowles said in a statement at the time. "We thank Music World and Mathew Knowles for everything they have done for us."