Beyoncé Shares Her Dream Houseguests — We're Not Even Surprised Ella Fitzgerald and Aretha Franklin Made the List
Beyoncé Knowles-Carter is pretty much a celebrity for celebrities. Those who get an invitation to her house, however, are few and far between. For one interview, however, Beyoncé shared who she would invite to her house for a meal, as well as what they would eat. Here's what we learned about this artist and some of her dream houseguests. 
Beyoncé shared some of her dream houseguests 
This performer could pretty much invite anyone to her house. Who are the top celebrities she wishes she could eat with? The houseguests in question were not surprising to fans of Beyoncé Knowles-Carter. During one interview with Elle Magazine, Beyoncé shared that she would serve her houseguests oysters and pizza.
"I'd have Ella Fitzgerald, Aretha Franklin, Marvin Gaye, Stevie Wonder, Sade and so many more. We'd shoot oysters and have pizza," she said while answering fan questions for Elle Magazine.
Beyoncé's shared her love (and drinks) with a few other celebrities in the past. That includes Reese Witherspoon, who received a bottle of champagne from The Carters following the Golden Globes.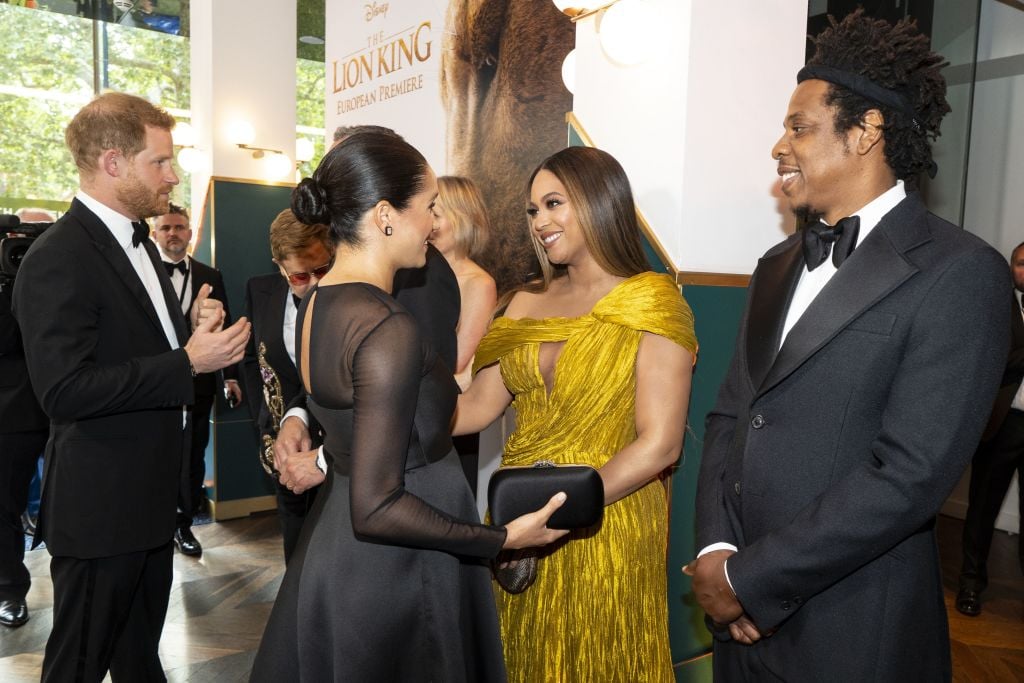 Beyoncé often shares her love of Aretha Franklin
Most of the artists mentioned by Beyoncé have since died. When Aretha Franklin died in 2018, Beyoncé was sure to pay her respects, attending her funeral along with artists like Stevie Wonder. Before her passing, though, Aretha Franklin discussed her admiration for Beyoncé.
"We have a lot of respect for each other," Franklin said during an interview with Rolling Stone. "Beyoncé is a very hard working woman. Astrologically, for whatever it's worth she's a Virgo – like Michael Jackson, a hard worker." 
"She's very pleasant," she continued. "She's complementary to other artists. And I think she just has a very positive message. I mean, I went to see her perform and I came out of there feeling uplifted. And Beyoncé is very outspoken on feminist issues. So I think that's good. That could be brought to the forefront more."
Beyoncé is an unapologetic fan of Meghan Markle, Duchess of Sussex
Although this actress was not listed as one of Beyoncé's top celebrity houseguests, the artist often shares her admiration for Meghan, Duchess of Sussex. When she and her husband, Jay-Z, posted a video regarding the Brit Awards, they posted in front of her portrait. 
The two even met at the premiere of Disney's live-action adaptation of The Lion King, where Beyoncé voiced the character Nala. While some fans want the coveted invite into Beyoncé's house, listening to her music is the next best thing. 
Songs by Beyoncé are available for streaming on music platforms like Tidal, Apple Music, and Spotify. Disney's live-action adaptation of The Lion King, which features this artist, is available on the company's subscription service, Disney+.