Beyoncé's 'Dreamgirls' Salary Was Less Than You'd Expect
Beyoncé is known for her massive vocal talent and her work in the music industry with her iconic albums like Lemonade and her 2013 self-titled work. However, the singer has also found success on the big screen. Though she shined in films like Cadillac Records and The Lion King, her first A-list role was in 2006's Dreamgirls.
Beyoncé was just 24-years-old when she starred as Deena Jones in the Academy Award-winning film, which was based on the iconic Broadway show, but was singer's salary at the time was much less than you might expect.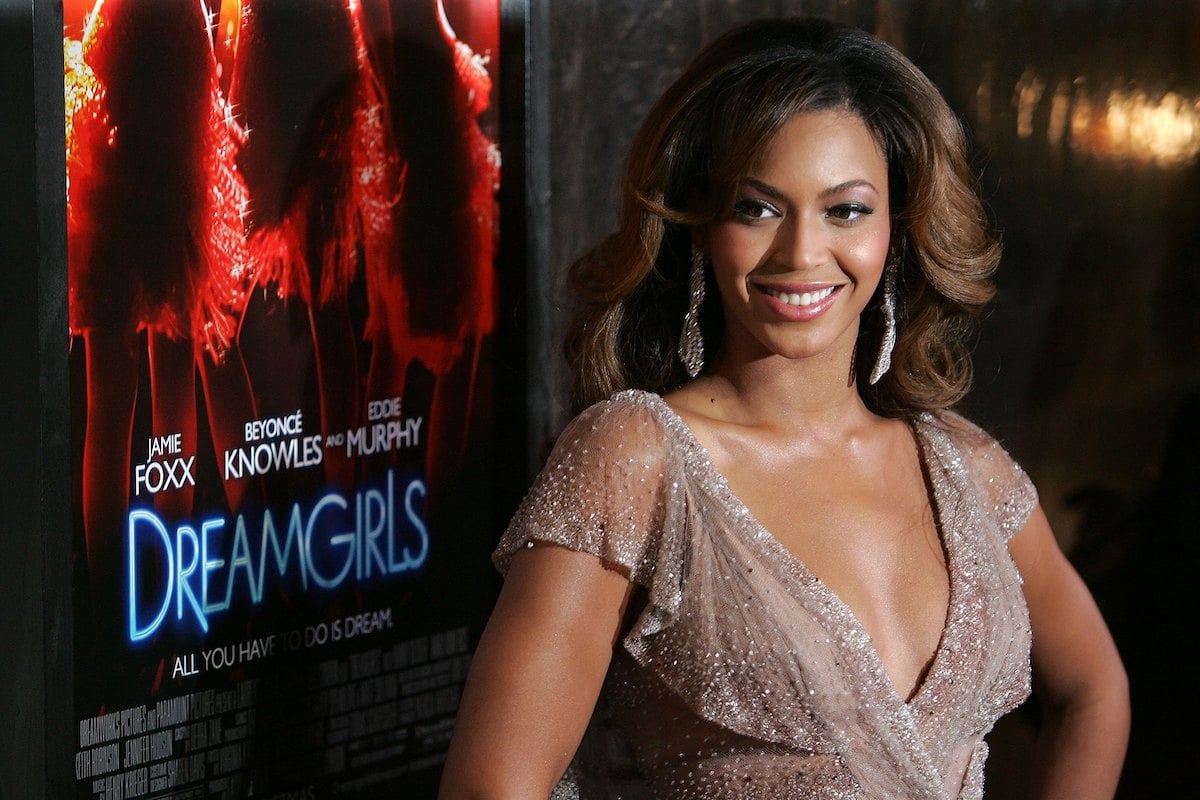 Is 'Dreamgirls' based on Diana Ross and Motown?
Dreamgirls follows a young female singing trio from Chicago called "The Dreams." It's well known that Henry Krieger and Tom Eyen's original story was based on Mowtown and Ross. However, Beyoncé was careful to differentiate the two.
"Deena is not Diana Ross," Beyoncé told Oprah.com. "It was very clear that a lot of the storylines never happened to Diana. I kind of borrowed some of her posture and makeup, but it stops there. She's definitely stronger and has a different story." 
However, Ross and Motown founder Berry Gordy took issue with Dreamgirls prompting Paramount Pictures to release a statement about the movie.
"Dreamgirls is a work of fiction," the statement read via Los Angeles Sentinel. "It is also an homage to Motown. We used many wonderful accomplishments that belong to the rich Motown history. For any confusion that has resulted from our fictional work, we apologize to Mr. Gordy and all the incredible people who were part of that great legacy."
RELATED: Beyoncé's Spending Habits on Fitness Are Much Cheaper Than You'd Expect
Did Beyoncé and Jennifer Hudson get along while filming 'Dreamgirls'?
When Dreamgirls was cast with Beyoncé and then-newcomer Hudson in the role of Effie, the press immediately pitted the women against each other.
"It's really unfortunate that everyone is saying I'm jealous of Jennifer. It hurts my heart because it's so clichéd. They're saying that I'm mad when I knew going into this that I was playing Deena," Beyoncé told People in 2006.. "Because I'm a star they just automatically assume that I'm not humble enough to sit down and take a back seat, which I am."
For her part, Hudson revealed that she and the Homecoming singer built a close bond while filming and that they're good friends today. "There [were] never any rifts at all," Hudson said in 2013 during an appearance on n Watch What Happens Live with Andy Cohen. "That is still my girl to this day. I love her. We've always been good."
Beyoncé's 'Dreamgirls' salary
The Black Is King creator is worth $500 million, according to Celebrity Net Worth, but 15-years ago when Dreamgirls debuted, Beyoncé was still trying to prove herself an actor. She went through some grueling prep, including dramatic weight loss to try and gave the slimmer figure of a 1960's star.
Beyoncé father, Matthew Knowles, who was her manager at the time, negotiated a $12.5 million salary for her role as Deena which was double what she'd made in 2002's Austin Powers in Goldmember.
However, the singer pulled in an additional $24 million from the film's soundtrack according to China Daily.