How Beyoncé Embarrassed a Member of the Royal Family at One of Her Concerts
For most people, attending a Beyoncé concert is an incredible experience. But for a member of the British royal family, it was pretty mortifying. While attending a performance in London a few years back, one of Queen Elizabeth's grandchildren came to face-to-face with the Queen Bey herself, and let's just say that their interaction didn't go as one would expect.
Beyoncé lets fans sing the hook of 'Irreplaceable' during her concerts
If you've ever attended one of Beyoncé's concerts, then you know that when she sings her hit single "Irreplaceable," she usually points her microphone at audience members' faces for them to sing the hook of the song.
Bey has been doing this for years and usually lets those uber excited fans shaking with thrill recite the song lyrics as she stands in front of them.
While most fans jump at the chance to come face-to-face with Bey holding out her microphone, not everyone has taken the opportunity to showcase their vocal chops.
Beyoncé once tried to get Princess Eugenie to sing along
Though die-hard Beyoncé fans get overly excited when the Queen Bey picks them to sing along to her songs during her concerts, a member of the British royal family wasn't so ecstatic when presented with this lucky break.
In 2013, Princess Eugenie, the youngest daughter of Prince Andrew and Sarah Ferguson, sat front row during Beyoncé's The Mrs. Carter World Tour concert held at London's O2 Arena.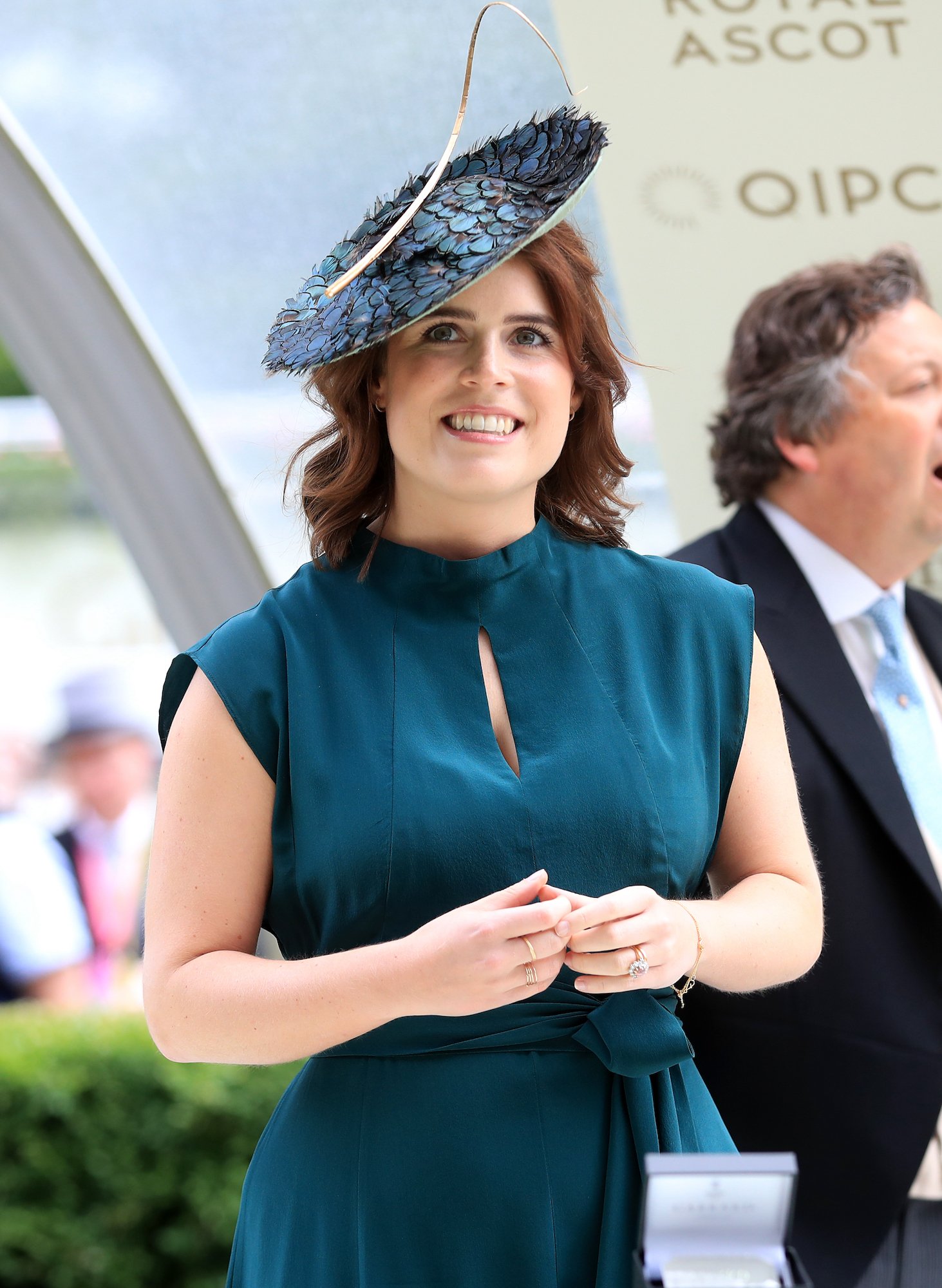 While performing "Irreplaceable," Bey walked up to the young royal and asked her to repeat after her: "To the left, to the left," according to a report from the U.K.'s Mirror.
An eyewitness told the outlet that Beyoncé didn't recognize Princess Eugenie when she asked her to sing the hook of her hit song. Not only did the singer urge the royal to belt out the lyrics, she even mimed the words herself in support.
Rather than singing along with the hitmaker, Princess Eugenie, whose face had turned red, backed away from the microphone and dropped to the ground in embarrassment.
Talk about royal stage fright.
Princess Eugenie still enjoyed the show
After dodging her golden opportunity to sing in front of thousands of people, Princess Eugenie was allegedly made fun of by her inner circle for her public flop.
"It was hilarious – Eugenie was on the front row with Kate Middleton's brother, James, and his new girlfriend, Donna Air, plus designers Matthew Williamson and Patrick Cox," an insider told the outlet. "All Eugenie's friends were teasing her about her stage fright for hours afterwards."
But despite getting embarrassed by Beyoncé during the concert, the young royal still enjoyed the show.
"She was really excitable and filming the whole thing on her iPhone like any other fan," the Mirror added.